Magick, Money, and Material Gain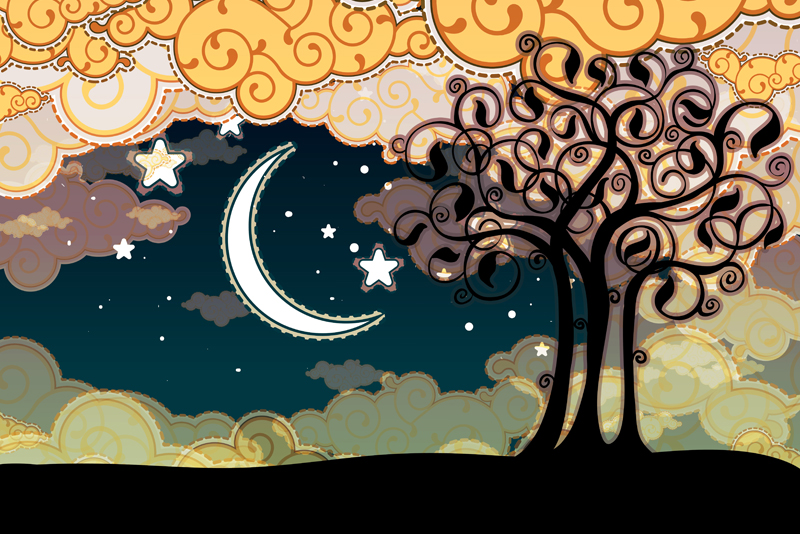 In the last article we looked at the reasons behind why it is much easier to work magick to obtain material goods and possessions than it is to cast spells, do rituals, and petition Divinity for the money to buy them. By visualising, chanting or 'summoning' the item or situation required you can influence the subtler planes beyond the physical one to manifest it in your life. However, as with all things and techniques, there are limitations to what you can do. How often have your heard someone say "If magick really worked how come no practitioner has ever won the lottery jackpot"? In October 2007 Wiccan High Priest Ellwood Barlett won $49 million dollars on a US lottery, this was reduced to about $32 million after tax, but still a considerable sum. With this win he planned to set up a resource centre and retreat near Baltimore but, as with many lottery winners things, things didn't go the way he planned. He is still well-off monetarily, but his magickally acquired wealth brought him many problems which took time and skill to manage and learn from.

Currently money itself is only loosely tied to the material plane which is why money spells outside a narrow 'window' of clearly defined need don't work that well. Mental magick for specific material things on the other hand does work extremely well, provided you understand the principles behind it and enchant for what you believe or feel is attainable. Begin with simple things and work your way towards the more extreme limits of your desires. The classic example of this, much quoted in Ritual Magick schools, is the Paris rag-picker who became a multi-millionaire through Creative Visualisation. The first thing he worked on manifesting? "A piece of carpet three feet long that I can stand on while dressing when I get out of bed on cold mornings"

He was given the carpet shortly afterwards and, taking this as evidence for the effectiveness of the technique, the rag picker used this technique to become what was known at the time –the late 1800's – as a "Multithousandair". The reason this is such useful teaching story is the protagonist started off with something simple rather than aiming for something apparently impossible, such as a big pile of money. Also, magickal research seems to show that as you work on obtaining small things you increase your ability bit by bit to attract larger ones. In mental magick this is called "Enlarging your sphere of availability". Equally this technique can be used in a negative manner as a foundation of what might be called "Destructive Visualisation". This is when the person makes images and has strong feelings about failure, poverty, and everything going wrong, then wonders why it does!

Research by the psychologist Richard Wiseman on the mental principles that underlie luck showed that positive-minded people create and notice chance opportunities, listen to their intuition, have positive expectations, and have resilient attitude that transforms bad luck into good. Mental magick builds on these foundations by adding to them the 'boost' of influencing events via the inner planes. This cocktail of practical psychology and magick is a potent one as your positivity can influence people and events on several levels.

These days mental magick is mostly thought of solely in terms of visualisation, but this is not the only technique. It can come as a surprise to many people that there are a lot of people that cannot consciously visualise or have to work hard at being able to do so, and I have explained some of the methods for overcoming this in previous articles. Some people are aware of the power of chanting for a particular outcome from some of the Buddhist styles such as the Mahayana Tradition who chant to the White Dzambhala for wealth. One way to make maximum use of the full range of the senses is called "The full immersion technique" where you combine imagined sight, sound, and sensations into a full experience that puts maximum pressure on the inner planes

The first time I used this while preparing to go to Australia and I needed a walking staff. I had seen one in the local Chinese shop that was exactly the sort of thing I needed, but it cost £10. I was working as a taxi driver at the time, and between fares I used the full immersion technique to experience myself in 'Oz' using the staff, feeling it in my hand, and the changes in the texture of the ground through it as I walked across different surfaces. Less than a week after I began to do this I had a passenger that had a form of painful cancer. Although the journey only cost £3, I spent it, and a short time after we arrived, teaching them some simple self hypnosis and pain management techniques. In all the whole thing took less than half an hour and I received a £10 tip on top of the fare.

This enabled me to buy the staff and use it in Australia, even taking it on the aeroplane from the UK as hand luggage with no problems from the various security checkpoints I went through. On the way back however, the authorities in Perth insisted that it had to travel in the hold and that was the last I ever saw of it. Whether this was either the law of limitation, or the Force of Retraction, both of which were covered in the last article, is something I still ponder. However, I was given back more than the cost of the staff in lost luggage compensation, so I actually made money from the money I attracted to buy the staff!

This form of magick can even be done unintentionally, which shows the importance of managing your thoughts. While I was writing the previous article I was pondering seeing the latest James Bond film "Skyfall". I 'stepped into' a scenario where my wife and I went in the late afternoon, stopped our car right outside the cinema, had good seats in a not too crowded theatre, and thoroughly enjoyed the film. Within an hour one of our relatives rang up, they had two tickets to the film for the next day that they couldn't use, did we want them? We said "Yes" and planned to go to the early evening show.
The next day work self-organised so that I finished exactly on time instead of the usual over-run, and we were able to attend the 4 pm show. There was a parking space almost outside the front door if the cinema and, because of the timing, the theatre wasn't crowded. The film was excellent and we both enjoyed it. Not only was this an interesting example of inadvertently using mental magick to effect a specific outcome, but a good warning to always have a positive mental attitude.
You Should Also Read:
Bellaonline Buddhism site
Money and Magick
Developing and Enhancing Your Visualisation Skills


Related Articles
Editor's Picks Articles
Top Ten Articles
Previous Features
Site Map





Content copyright © 2022 by Ian Edwards. All rights reserved.
This content was written by Ian Edwards. If you wish to use this content in any manner, you need written permission. Contact Ian Edwards for details.