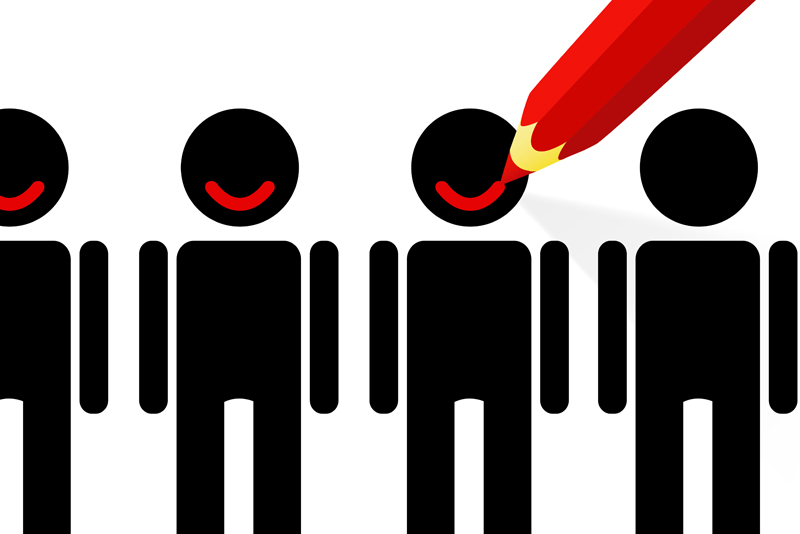 Each and every one of us in recovery has an annual date that is every bit as important as the day we were born. Some call it a birthday; some an anniversary. Whatever we call it, it is our rebirth; our re-entry; another chance to begin to live life as a Higher Power intended.

I will be celebrating and honoring my sobriety date soon. Unconsciously, my mind goes back to the dark days before I went to my first meeting. It might be more vivid to me because these days were surrounded by the beginning of the holiday season. It is hard to forget attending a Thanksgiving party with a black eye and having everyone ask "What happened?" The truth was I fell against an iron railing but I totally blamed my dogs for tripping me. Poor little guys!

I was faced with divorce as a result of my drinking. I could no longer manipulate and lie my way through the day. My adult daughters would no longer buy my "victim" act. My heart palpitated through my chest. I could hardly brush my teeth for the shaking and forget trying to put on mascara. I didn't eat. I had energy only to open a bottle, pour and drink. I looked old and I felt sick. I couldn't remember when and how I got to bed. I seldom left the house. I was depressed. I didn't want to live but I didn't want to die.

This strikes a chord with most of you, I'm sure. No matter what we went through during our drinking/using years, we all ended up very much the same--desperate, lonely, and sick. Picking up the phone to find help was not a moment of clarity for me as I would like to believe. It was the only way I knew to begin to save everything I was losing. It wasn't about NOT drinking. It was about not drinking so much. To be honest, it was one of my best manipulations.

Needless to say, all of that thinking changed when I went to my first meeting and I've never had to look back. I'm one of the lucky ones. For many of you who are new to sobriety, I want to explain to you what I think truly happens in recovery. For those of you who have years of sobriety…well, you already know how it worked and is working for you. These are a few of the "understandings" that I would like to share that I learned in recovery in meetings and the 12 Step process.

People are people! I was so thrilled to find a solution to my drinking that I thought everyone in recovery was nonjudgmental, kind, honest, and giving. They are not. Each person has their own program to work and because we are unique, so is the way we recover. I was resentful and disappointed to find that some of the folks I held in high esteem were human. Recovery and working the steps does not make anyone perfect. Words of caution…as a sober person you have choices. Do not permit any person to come between you and your sobriety but let this happen without judgment.

Go to as many meeting as you can within the first 90 days. Ninety in 90 is suggested but can you go to more? If and when you determine how many meetings you can attend on a regular basis, choose the meetings you enjoy. There are tons of meetings in most areas and it does not serve anyone to continually attend a meeting they don't like. Would you continue to go to a restaurant you don't enjoy? You wouldn't. So why continue to go to meetings you don't enjoy. Choose a variety: Big Book, speaker, coed, only women, only men, closed, open…whatever is out there.

Share at meetings but not to hear you speak! When we share, we give others the opportunity to hear something they need to hear. Share honestly. Share what is in your heart. But a word of caution…complaining about the same things day and out to a group no longer becomes sharing. If you need help with a problem, ask. Someone will definitely identify and come to your aid. Continue to remember that people are people and constant complaining usually doesn't go over big in any group.

Service. Never underestimate service work in the early days of recovery. I had a unique opportunity to work at a shelter a couple of days a week. I thought I was doing a great thing. I was doing a humane thing and learned more about myself and about gratitude than I could ever have learned anywhere else.

Lastly, people in recovery talk about how far they have come in life, how their lives have changed, that they could never have imagined the life they have today, and so on. Well, for the most part, the folks who share these sentiments are those who now have great jobs, are financially successful, have found a significant other, and various other types of personal successes. I think I thought recovery would bring me these types of things. So for me, is my life better than I could have every imagined? Yes and no. I actually have less money and less material things. The material things I have are not even new. But, what I do have is not what anyone sees but what I know about me. I am honest, I am never manipulative, I try to live the steps, I feel healthy, I know I can never drink again, I have a forgiving husband and children, I am human and will never be perfect!

Thank you for letting me share all of this. It is what keeps me sober. Hopefully, there is something I have written that will help one of you stay sober today. My sobriety date is December 11 (same day as Bill W's but a complete coincidence) and the only way I ever describe this date is the day "God did for me what I could not do for myself."

Namaste'. May you walk your journey in peace and harmony.

Like Grateful Recovery on Facebook. Kathy L. is the author of "The Intervention Book" (Conari Press)



Related Articles
Editor's Picks Articles
Top Ten Articles
Previous Features
Site Map





Content copyright © 2022 by Kathy L.. All rights reserved.
This content was written by Kathy L.. If you wish to use this content in any manner, you need written permission. Contact Kathy L. for details.