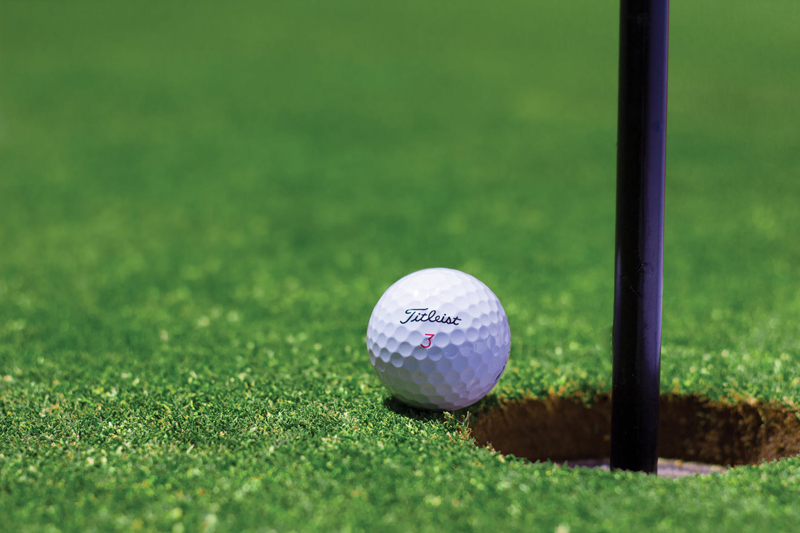 This article in the Golf Magazine called Wally's World caught my interest not only that it was about a golf course in Iowa but Wally Markham won the lottery. It was what Wally did with his winnings he bought a golf course in eastern Iowa that was suffering because of floods. This nine hole golf course in La Porte City Iowa south of Waterloo was all familiar to me. Not so much this particular golf course but because it resembles the problems we are having with our flooded Mill Creek Golf Club.

La Porte City was lucky because Wally Markham used his seven million lottery winnings to purchase this struggling golf course. This 85 year old golf course was on a lucky streak as since Wally purchased the course it has energized the membership and people are coming back and calling Wally their hero. What a great things for Wally to do to use his winnings to help a failing golf course and bringing success back to little La Porte City to energize this community. It is what we are trying to do for our little community of Salado to upgrade our 27 hole golf course back to its original beautiful surroundings. We could use a lottery winner too but we are hoping the people of this community will get behind our project and bring it back.

In reading this article it was familiar as when I lived in Iowa was the first ones to start the lottery. We played it for awhile but it was just throwing money away, I never could get interested in spending money for lottery tickets. Yes someone wins and when Wally won he used his winnings to create something wonderful for the little community of La Porte City. Wally had spent many hours playing golf at this club. He would do odd jobs around there to keep it in shape and was why seeing the club go downhill from the floods troubled him.

Wally had dreams of buying this golf club and was putting money away to someday do just that. Then the winning lottery he made his approach to buy the club but the board wanted to stay in place. Wally said no if he bought it he would run it so the board was voted out and Wally was in. With the grand opening the people came to see from the flat-screen TV showing the golf channel, to new construction of bath rooms and offices in the basement area. The best of all with this financial help was the eye-catching lush fairways, new landscape and stonework outside the club house. There were new golf carts, new equipment for the grounds crew and the help was well paid. It was the new parking lot that brought the whole community to marvel at this improvement. Wally said it was like the "Field of Dreams" to see the parade of curious residents.

Wally created a success, people came out and they added 70 new members plus created a junior program that brought in more members. The La Porte City Golf Club welcomes all to come and enjoy the new surroundings and parties go on into the night. Wally did something great for this little community with his lottery winnings. We congratulate Wally for his success and what he did to give back to his community and his favorite golf course.



Related Articles
Editor's Picks Articles
Top Ten Articles
Previous Features
Site Map





Content copyright © 2019 by Letta Meinen. All rights reserved.
This content was written by Letta Meinen. If you wish to use this content in any manner, you need written permission. Contact Sandy Eggers for details.