Sportsmanship is Essential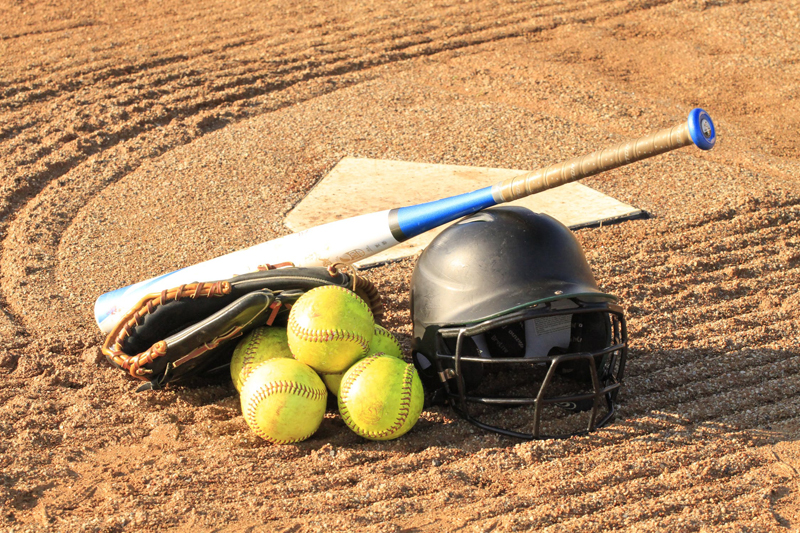 Sportsmanship is sometimes overlooked when playing sports especially when the game is close, competition is fierce, and rivalry is intense. Even though you won't find this mentioned in most rule books it is just as important as breaking that tie-game.

I can remember playing softball as a 9-year-old kid and having my parents coach. It was a summer league and mornings on the weekends were spent at the local campground/recreation area where all baseball and softball games were played at the time. Because of these fond memories I remember always having fun playing softball, especially when I was young. The two things my Dad taught us as a team were to catch with two hands and practice good sportsmanship.

There were two girls who were sisters on the team. One was a year older than me and one was a year younger. Their mother had coached them the year before and they usually got their way, to say the least. When my father insisted that all the girls on the team be good sports "Carla" threw a fit, literally, and threw herself in the dirt. She threw her fists defiantly and kicked her legs to let my father know that she was not about to take part. Not only did she sit out the next game, she never threw a fit in front of my Dad again. I'm not sure who learned the bigger lesson, Carla or the rest of the team who watched her.

Another instance I can remember about learning sportsmanship was when I played on my church softball team a couple years ago. The team was a slow-pitch co-ed team, with our church deacon as the pitcher. Church members were the only ones who were supposed to play but since attendance was slow that year, members recruited family and friends so that we would still have a team. Just about everyone on the team was related somehow, so it was easy to find players. Unfortunately because of the closeness, sometimes sportsmanship got overlooked.

There was one particular player who I will call "Bus", who was not in our church parish or a family member but was a friend of a friend. We were very competitive that year with mostly young men playing, leaving us women
and the older men at a disadvantage. Since we were a church league, after every game all players from both sides held hands and formed a circle around the pitcher's mound. One of the deacons would say a prayer, thanking God for letting us play and that no one got seriously hurt. It was the greatest example of sportsmanship in a softball game that I could think of. Unfortunately not everyone thought that way.

Bus was a young man, probably in his 20's with an obvious history of baseball behind him. He could hit farther than anyone, usually over the fence. He sometimes hit cars in the parking lot when he hit a foul ball. He could throw harder than anyone and had no mercy when it came to throwing to one of the girls or our older players. He was wild, obnoxious, and arrogant. He was very good but lacked the one thing I am describing in this article.

One game in particular, the umpire called him out when he clearly thought he was safe. He was livid. He threw his helmet, may have even cussed, and got into an argument with the umpire and players from the other team. After the game he did not participate in the "blessing" on the mound. He sulked in the dugout and walked out before everyone else did. Needless to say, he was not asked to play again after that.

More often than not, times like those stand out in my mind when someone from one of the softball teams I played on showed unusually bad sportsmanship. I also remember though, the many times when the other teams were gracious and showed exceptional sportsmanship. Those are usually the teams and players that are remembered the most. I would want my daughter and my nephew to play with this kind of attitude and be a good example to everyone else.


This site needs an editor - click to learn more!


Related Articles
Editor's Picks Articles
Top Ten Articles
Previous Features
Site Map





Content copyright © 2022 by Traci Falb. All rights reserved.
This content was written by Traci Falb. If you wish to use this content in any manner, you need written permission. Contact BellaOnline Administration for details.