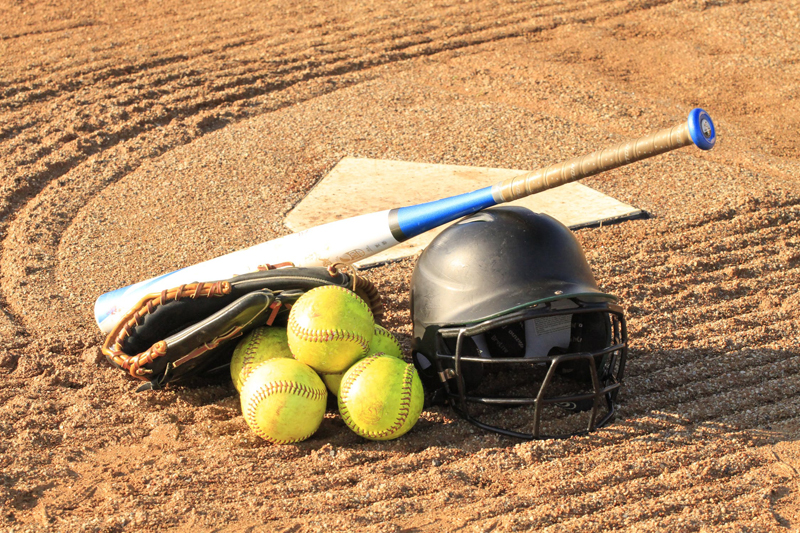 Articles, opinions, and links on drills, practices, dealing with parents, etc. Basically anything that I think would be useful for the Fast Pitch Softball coach.
Communicating in the Game


Communication is the key to keeping everyone informed during the game about what is going on. Communication between players is also essential for good plays. Coaches and players need to communicate for the best outcome in a game.
Conditioning for Softball players…and for coaches?


It is just as important for the coach to be in good mental and physical shape as the players, if not more important. The coach has to stay mentally sharp and keep his energy levels high to give his team the best chance to win. Read on for more thoughts on the issue.
Dealing with Softball Umpires


Umpires are people too, and therefore should be treated with respect and courtesy on the softball field. There are definitely right ways and wrong ways to communicate with umps, and I provide some do's and don'ts that can help you become "Coach Classy" instead of "Coach Crybaby."
Don´s 5 Coaching Rules (Coaching Box SubTopic)


Here are a collection of 5 articles that describe my coaching philosophies. I think there´s some pretty unique stuff here that will help you develop your own coaching approach.
Good Coaching in Softball


How a coach treats their players can affect them long term. There is a big difference between good and bad coaches. Winning doesn't always come first when it comes to being a good coach.
Incorporating Good Softball Habits


Good habits are just as hard to break as bad habits, so why not learn some that will help improve your softball game. With everything you have to pay attention to in a game, make these part of your routine so you don't even have to think about them. Improve your game and unite your team.
Making Paddles for Softball Defensive Stations


Stations are the best way to manage your practice, yet there is relatively little defensive equipment out there for use. Here are step-by-step instructions to make defensive paddles which are great tools for teaching defensive fundamentals.
My Philosophy for Managing an All-Star Team


Being a Rec League All-Star manager can be both one of the most rewarding and frustrating experiences imaginable. If you manage to keep things fun, get all the players involved in games (at least minimally), and keep the parents from lynching you, you are a success no matter how many wins you get.
Practice Organization (Coaching Box SubTopic)


Articles discussing the best ways to plan, organize, and run your practices.
Practicing Softball when it is Super Hot


With a little bit of caution and common sense, you can practice on the very hottest days. During a seemingly endless heat wave, use the following tips to keep your players practicing safely (with a little bit of fun thrown in!).
Rewarding Softball Players with Booty


Arrrrr, Matie! It be time to reward ye players with Booty! Why be givin' them a lame game ball when they be wantin' a reward system that be fair for every man Jack of 'em? Read on to be keepin' yer crew...er...team happy!
Should a Catcher call her own Game?


One of the biggest coaching controversies involves whether catchers should call their own game. The correct answer may surprise you!
Should You Swing at the First Pitch


Many players know whether or not they will swing at the first pitch, even before they get up to bat. Some are taught to not swing at the first one. Who has the advantage - the pitcher or the batter?
Slap Hitting is a Positive Offensive Weapon


The advantages of Slap Hitting in Fastpitch Softball cannot be overestimated. No other type of hitter puts as much pressure on the defense from pitch to pitch. While not every player is cut out to be a slap hitter, every team could benefit from having a few.
Softball Batting Tips


Batting is important if you want to score runs in softball. Sometimes batters have trouble figuring out what they are doing wrong. Here are some basic tips to improve trouble areas and make better hitters out of players.
Softball Parents like to win, Players want fun


I have been struck at the difference between the parents' attitude toward winning and my players' attitude toward winning. Parents definitely want to win. Players would like to win, but definitely want to have fun. How to reconcile these two different attitudes is the subject of this article.
Teaching a Catcher to Call Her Own Game


Ah...the fine art of calling a game. All catchers should evolve to the point where they can call their own game. To get a new catcher started, I provide some general guidelines on what pitch to call when.
The Importance of Ending Softball Practice on time


You'll get more out of your practices by ending a shorter practice on-time than you will by using the long, "just-one-more-drill" approach to practice. While this seems counter-intuitive, there are good reasons why this is so. Read on to find out why.
What is slap hitting


Slap hitting is a fairly new technique that improves upon the basic bunt. Speed and skill are needed for potential slap hitters. Once a player learns to slap hit, they are a great asset for the offense.
What makes a good Softball Team Great


Having coached hundreds of games and watched many more, I am convinced that the Great teams all share 4 qualities. All good teams have good pitching, good infielders, and decent hitting. Read on to discover what else a great team has that puts them over the top.
Editor's Picks Articles
Top Ten Articles
Previous Features
Site Map
Content copyright © 2018 by . All rights reserved.
This content was written by . If you wish to use this content in any manner, you need written permission.
Contact BellaOnline Administration for details.