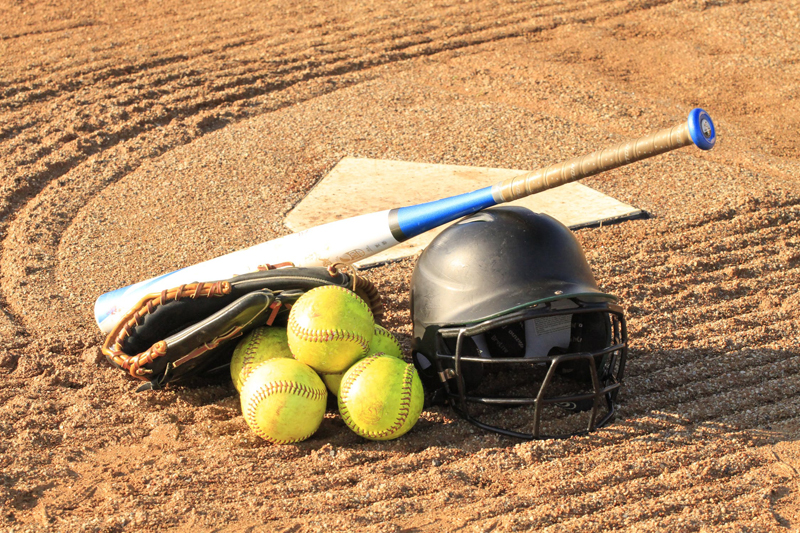 Parents and the variety of reactions to watching their daughters play.
Cold Weather Affects Softball


Cold weather not only affects softball players but their bats and balls as well. With a little warming up between innings, players can continue with their game, no matter the temperature. Here are some tips about cold weather's affects on equipment too.
How to Break in a Glove


Breaking in a glove can seem complicated, but ultimately it is just a matter of working with the glove a lot. Here is a step-by-step guide for how I break in my gloves (hint: catch a lot of balls with it!).
Softball Accessories


Coaches provide players with the essential safety equipment. There are accessories that can make you a better player or improve your game. There are also extra safety products that are recommended.
Softball in Winter


Do you miss playing softball in the winter? Do you think you have to wait until spring to play? There are many indoor facilities that offer plenty in the way of softball, all year round.
Softball Learning Expectations


What do I need to know to play softball? Here is a general guideline of what to expect if your child wants to play. This is information for those unfamiliar with playing softball.
Sportsmanship is Essential


Do you think sportsmanship is something that should come second to everything else in softball? Being a good sport, whether you win or lose, is essential to playing softball, and can be the difference between ending a game on a bad note or being asked to come back to play again.
Sportsmanship is Essential, Pt. 2


Good sportsmanship can't be stressed enough when playing softball. Plenty of players might be displaying bad sportsmanship and not even know it. Here is an example of how you can show someone you can be a good sport, even if you don't know them.
Take your Daughter to a College Softball Game


Aside from just playing catch with or otherwise working with your daughter, I can't think of a better way to spend quality softball-time with your child than taking her to see a college Softball game. She will be thrilled, and you may find that you have an enjoyable time as well.
Taking Care of Your Glove


Taking care of your glove on a regular basis is very important. A glove can last for years with just a little TLC, and once you have a good glove you don't want a new one anyway. Take care of your glove, and it will take care of you.
What Not To Do In Backyard Ball


The next best thing to playing softball on a team is playing in the backyard or nearest park. Although playing this way can be very casual, injuries can still occur. Play safe, unlike my family and I did this past weekend.
Editor's Picks Articles
Top Ten Articles
Previous Features
Site Map
Content copyright © 2018 by . All rights reserved.
This content was written by . If you wish to use this content in any manner, you need written permission.
Contact BellaOnline Administration for details.