Crochet Gauge or Tension Swatch FAQ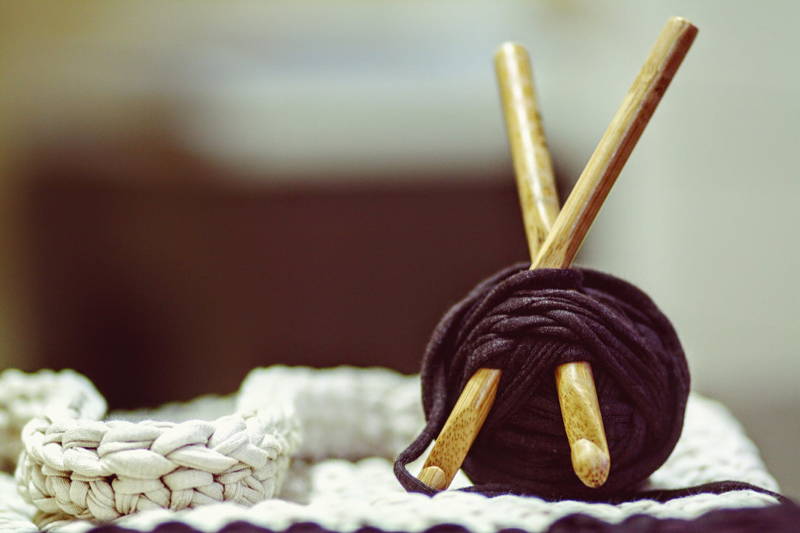 What is a gauge swatch or tension swatch?
In crochet, the gauge swatch, sometimes called a tension swatch, is the number of stitches and rows you should work in a given pattern to obtain a certain size result. The size is usually expressed as stitches and rows per inch or centimeter. The instructions for making the swatch are usually listed at the beginning of the pattern instructions. Also, many yarn balls have it printed on the labels. Most swatches are worked in a 4x4 inch square. You can work a smaller tension square or swatch, but if you're not a very even and consistent crocheter you may not end up with the right measurements. Your best bet is to not take any shortcuts. Do the size they recommend.
Why make a swatch?
There are many good reasons to make a swatch. Almost every pattern will have a suggested tension or gauge. The pattern designer has written the pattern so the finished item will be a certain size, look and feel based on his or her tension gauge. Not everyone crochets alike. Two people can use the same yarn and hook size and end up with different gauges and tensions because one crochets tighter than the other. Therefore, if you want a finished item in the correct size, you need to obtain the same tension or stitches and rows per inch as the designer of the pattern. Also, if you are designing your own items, it is a good design practice to make a tension gauge swatch. You will be able to use it to make calculations in the pattern.
Also, the swatch comes in handy when you are using a different yarn that what is called for in the pattern. You can make adjustments to find the correct gauge for the yarn that you are substituting and still get a good fit.
How do you make a swatch?
If you are following a pattern, follow the directions given for making a swatch. It will give you the suggested yarn type, stitch or pattern repeat, required hook size and desired measurements. If your swatch ends up bigger, then you need a smaller hook or less bulky yarn. If your swatch is smaller, you will need a larger hook or thicker yarn.
If you are making a swatch for design purposes, it will give you an idea for the look, feel and drape of the fabric. You can use different yarns and decide which one you think will work best in the project and get a feeling for the design process.
How do you measure a swatch?
Once you've made your swatch it is a good idea to allow it to relax before measuring. Remember, you've put tension on the yarn while crocheting and even stretched your yarn a little. Just lay the swatch on a flat firm surface and leave it alone for a few hours or overnight. You may use a ruler or special gauge-measuring tool to find out how many stitches up and down per inch you have. Then compare with the gauge called for in the pattern.
What do you do with the swatch when you no longer need it?
There are several things you can do with a swatch when you no longer need it. You can save the swatches and sew them together into a sampler afghan when you have enough saved up. You may also make a swatch scrapbook to refer back to for future projects that call for the same yarn, hook size and tension (you won't have to make another swatch). Lastly, if the yarn is appropriate, you can use the swatches for potholders, washcloths, or coasters.
You Should Also Read:
How to Properly Store and Care for Crochet Items
How to Read a Yarn Label
How to Reuse and Recycle Yarn


Related Articles
Editor's Picks Articles
Top Ten Articles
Previous Features
Site Map





Content copyright © 2023 by Melissa Rodriguez. All rights reserved.
This content was written by Melissa Rodriguez. If you wish to use this content in any manner, you need written permission. Contact Holly Messenger Aamot for details.