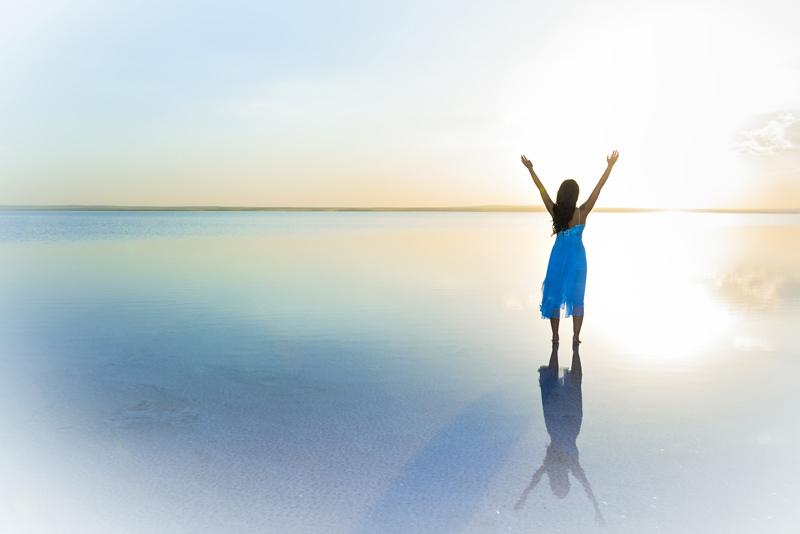 Asthma and the flu (influenza) are not a good combination; according to the CDC, up to 20% of Americans get the flu each year. In the U.S., flu season begins in October, and can last into May; flu season peaks in February. Influenza is responsible for thousands of hospitalizations each year due to flu complications.
Influenza can be dangerous if you have asthma, possibly leading to serious and sometimes deadly complications. In fact, having asthma can increase the odds that you could develop complications due to flu.
Is it a Cold or the Flu?
Colds and flu are both viral respiratory illnesses; sometimes it's hard to tell if you have the flu or a cold. Here are some symptoms that might help determine which illness you have.
A cold
may begin with a sore throat that lasts a couple of days. You may also have a runny nose, congestion and a cough. It's also possible you may run a low fever. Colds typically last about a week; you're the most contagious during the first three days of a cold.
Flu symptoms
are more severe than those of a cold. The most common symptoms of the flu are a sore throat, fever (100-102 F), headache, muscle aches, congestion and a cough, and exhaustion; some flu viruses may also cause vomiting and diarrhea. Flu symptoms usually last about a week, though you may feel rundown for a week or so after wards.
When to call the doctor
If you have the flu and notice shortness of breath, chest pain (during the illness or recovery period), wheezing and/or a falling peak flow, be sure to contact your doctor as soon as possible. You may have developed bronchitis or pneumonia, both of which can be serious complications for asthma patients.
Get Your Flu Shot
The best way to prevent the flu is by getting a flu shot. You should get a flu shot as soon as the vaccine is available in your area. This may be sometime in late September or early October.
How do flu shots work? The vaccination helps your immune system to create antibodies against the flu virus, which then provide you with protection against catching the flu. Flu vaccinations are not always completely effective, as some people do end up developing the flu. However, those who have received their flu shot and get sick typically have a milder form of the flu than those who aren't vaccinated. Reactions to the flu shot may include irritation at the site of injection, fatigue and muscle aches.
You shouldn't get a flu shot if you're allergic to eggs, as the flu vaccine contains small amounts of egg protein. You also can't have a flu shot if you've had a severe reaction to flu vaccine in the past. Always talk with your doctor before getting a flu shot in order to make sure the vaccine is safe for you.
Who should get the flu shot :
• Women who are pregnant
• Children under the age of 5, especially those under 2 years old
• Adults 50 years of age and older.
• Adults and children who have chronic health issues—including asthma.
• Caregivers who could be exposed to the flu
• Older people in nursing homes and long-term facilities
You've Caught the Flu, Now What?
If you do catch the flu, here are a few things you can do to help yourself and keep others from getting sick, too:
• Follow your asthma action plan in order to keep asthma as controlled and stable as possible. Make sure your action plan is update to date. Take all prescribed asthma medications on time, a directed by your doctor. Your asthma may become unstable if you don't take your asthma meds. Unstable asthma could may lungs more vulnerable to flu serious flu complications.
• Call your doctor to see if you need to take antiviral medications. Antiviral medicines are best taken within 48 hours after symptoms have begun. These medications will not cure the flu, but can make your flu milder and help you recover faster.
• Cover your nose and mouth with a tissue when coughing and sneezing.
• Wash your hands with soap and water after sneezing or coughing.
• Stay home if you have the flu in order to avoid spreading the virus to others.
The flu can be dangerous for healthy people, but can be especially dangerous if you have asthma. Getting a flu shot is the best prevention against catching the flu. However, if you do come down with the flu, be sure to call your doctor as soon as possible. Your physician may prescribe antiviral drugs that can help to lessen the severity and length of the flu. Watch for danger signs such as shortness of breath, wheezing or chest pain, as these may indicate you've developed bronchitis or pneumonia—respiratory illnesses that can be serious for asthma patients.
Please check out my new book
Asthma's Nothing to Wheeze At!
Now also available on Amazon
Asthma's Nothing to Wheeze At!
You Should Also Read:
Winter Asthma Control
Asthma Action Plans to Manage Asthma
Common Asthma Triggers


Related Articles
Editor's Picks Articles
Top Ten Articles
Previous Features
Site Map



Follow @SherryAsthma
Tweet





Content copyright © 2023 by Sherry Vacik. All rights reserved.
This content was written by Sherry Vacik. If you wish to use this content in any manner, you need written permission. Contact Sherry Vacik for details.