Hearing allows a better education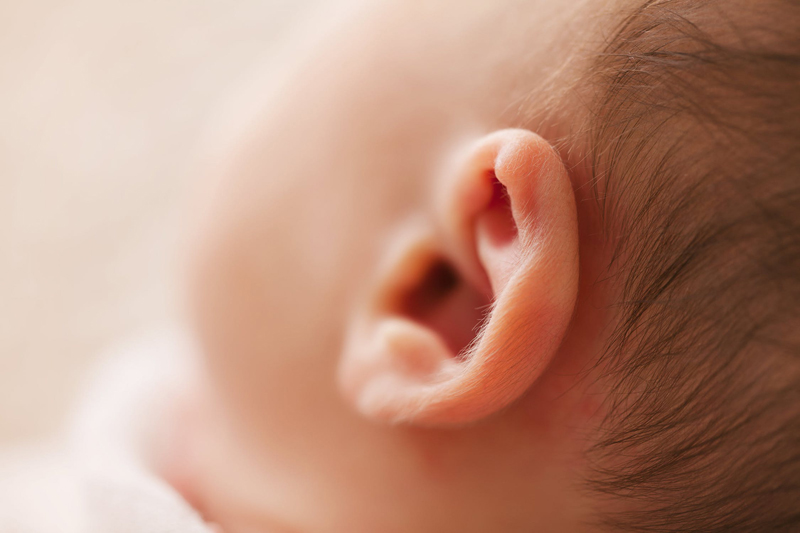 In an earlier article I looked at how going deaf impacted on our education? The main reason is because language is incredibly difficult to acquire if you can't hear and without language it's especially hard to participate in school or university.

So, has a Cochlear Implant either as a child or adult helped with getting an education? Studies of children who have a Cochlear Implant early in life show that "After 10 years of implant use, 26 (87%) of the children understood a conversation without lip reading." (2) This means they have less difficulty in following a teacher at the front of a class. The same study also found that the sooner a child was implanted the better the development of language and this created a better outcome for education. Another study found "Class rankings did not differ significantly between the CI students and their normal-hearing peers.(2)"

What is significant is the children with Cochlear implants are being educated in mainstream schools with only minimal additional help such as speech therapy, sign language or a study helper. So those with an implant are learning more easily than their deaf counterparts.

Rob had a profound hearing loss and got little help from hearing aids. "Going through a university, which is geared for normal hearing people, required a supreme effort for me. I was very lucky to get support in the form of note taking and additional support for other areas of study." Once he had his cochlear implants he found he could hear without the need for lip reading so he can focus more on doing things rather than struggling to hear. Rob has just completed a Masters in Education and is a teacher of the deaf.

Bethany was diagnosed as profoundly deaf at just 5 months of age. Hearing aids were little help and by the time she was three she had her first Cochlear implant. While she did receive remedial language therapy, her implant allowed her to progress through schools with her hearing peers. She completed high school in 2011 and has just finished her first year at University studying a Bachelor of Media. Bethany said "It's great; I haven't needed any extra support really so that's good… I will always be grateful for the Cochlear Implant; it has …changed my life." She went on to say she knows what it is like to be deaf because she can turn her implants off which allows her to understand how hard it would have been if she had not been able to hear.

For me, deafness stopped me continuing my education twice. My implant was really too late to allow me to attend university because I was 52 when I got it. By then I had already started a degree on-line through Open University. Once I had the implant, I continued studying on line, however having attended enough lectures and presentations in a University environment I believe I could have gone to lectures and managed without additional help. For me the benefit was in attending my graduation ceremony. I was stunned to hear and understand all the speeches. And then I heard my own name called – I didn't have to have someone dig me in the ribs to tell me it was my turn.

It would seem to me that having an implant helps with acquiring language and in turn this benefits education. The long-term benefits are that people like Bethany, Rob and myself can get an education and work in more productive environments.


References:
(1) DAMEN Godelieve W. J. A. (1) ; VAN DEN OEVER-GOLTSTEIN Marilène H. L. (1) ; LANGEREIS Margreet C. (2) ; CHUTE Patricia M. (3) ; MYLANUS Emmanuel A. M. (1) Classroom performance of children with cochlear implants in mainstream education "cat.inist.fr/?aModele=afficheN&cpsidt=17953429"
(2) Beadle, Elizabeth A. R*; McKinley, Dyan J*; Nikolopoulos, Thomas P†; Brough, Jackie*; O'Donoghue, Gerard M*; Archbold, Sue M* 2005 Long-Term Functional Outcomes and Academic-Occupational Status in Implanted Children After 10 to 14 Years of Cochlear Implant Use "journals.lww.com/otology-neurotology/Abstract/2005/11000/Long_Term_Functional_Outcomes_and.13.aspx"

You Should Also Read:
Hearing loss impedes education
The impact of Deafness on the Community
Issues faced by deaf children


Related Articles
Editor's Picks Articles
Top Ten Articles
Previous Features
Site Map





Content copyright © 2019 by Felicity Bleckly. All rights reserved.
This content was written by Felicity Bleckly. If you wish to use this content in any manner, you need written permission. Contact Felicity Bleckly for details.