A Poetic Ladies Golf Game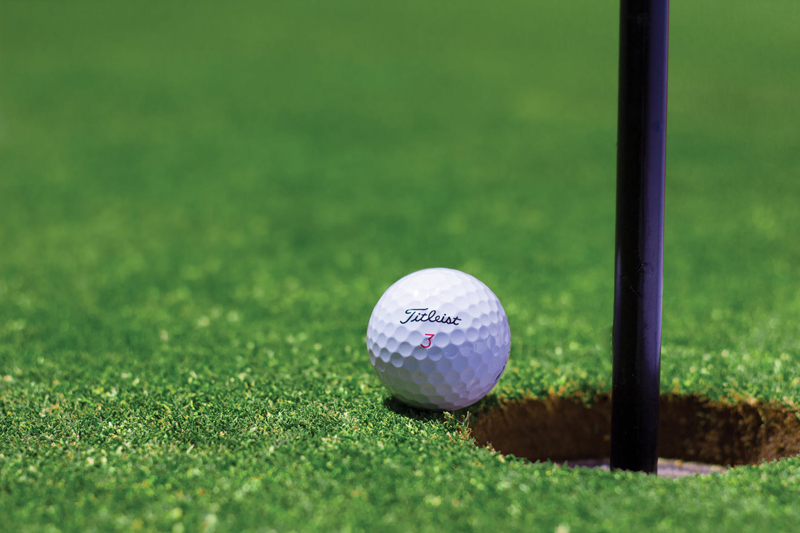 I received this poetic golf game from Trish Jones from the Mudgee Golf Club in Mudgee, Australia where she is the Ladies Captain. Trish has sent me some of her creative golf games and one I published in the golf book I wrote called Crazy Golf Games. Trish knows how to be crazy and proof of this is when I just received another one of her crazy golf games which I titled A Poetic Golf Game. Her instructions were all in poetry and all eighteen holes contained another verse that was what the golfers had to do to complete that hole.

Poetic Golf Game by Trish Jones

The Poem and all instructions are as follows. Two players to a team with both play their own ball and record their best score for the team unless otherwise instructed.

Hole 1 – Off to a flying start, feeling free,
Multiply your best score by THREE.
Hole 2 – Why take up lawn bowls you might demand,
Don't use a putter, roll it by hand.
Hole 3 -Two is company, three's a crowd,
Add ONE bonus point; it's allowed.
Hole 4 -Missed the water and the trees,
Now you must putt – on your Knees.
Hole 5 – This long hole is such a drag,
Why not swap to another bag. (Use partner's clubs)
Hole 6 – This hole is a "specialty",
Use our special tee, and it is free. (Players tee off using extra long tee)
Hole 7 - Lucky for some, unlucky for others,
Multipling your scores together – such a bother.
Hole 8 – Around the bend you must go,
Only your BEST score you must show.
Hole 9 – Use your driver, then one other club,
Repeat the order until you finish; that's the rub.
Hole 10 – Halfway round, the toilet in sight,
Putt cross-legged, and be polite.
Hole 11 – Now you are going; on a roll,
Add your score together for this hole.
Hole 12 – From this tee, here's the guide,
You must use the club supplied.(Use left-handed driver if right-handed)
Hole 13 – On this hole your jaw will drop,
Now your handicap you will swap.
Hole 14- Everyone has a favorite club
Use it wisely, and use no sub. (Use this club on all shots except putter on green)

Hole 15- An easy hole, index eighteen
Added obstacles make it obscene. (place colored obstacles on green-not to be moved)
Hole 16 -Who cares what you had on the drive
It's what you have when you arrive. Stableford points for only putting
(1 putt = 3 points, 2 putts - 2 points, 3 putts = 1 point, chip in = 4 points)
Hole 17- Going well? Here's the drum,
Play this one with a swig of rum. (Supply shot glasses and a bottle of rum)
Hole 18 - Heading for home, you've hit the wall
Keep your head down, but where's the ball? (blindfold supplied for tee shots)

Trish has other suggestions if you want to change any of these events.
Tee off sitting on a fitness ball
Tee off standing on an inner tube or car tire
Putt with a ping pong ball, or practice ball
Use the wrong end of your putter
2 holes marked on the green - choose which one to Putt into
Put croquet arches around the hole at a certain distance and you get bonus strokes, if you Putt through the arch.

This has to be the craziest game of all but should be a lot of fun. I will give it a try with my group and will write how it turned out. Love these games we have some very creative golfers out there Trish Jones reminds me of Paulette Firestone from Long Island New York. Paulette also a contributor to my Crazy Golf Games book and we live world apart. Golf is what connects us all.



Related Articles
Editor's Picks Articles
Top Ten Articles
Previous Features
Site Map





Content copyright © 2022 by Letta Meinen. All rights reserved.
This content was written by Letta Meinen. If you wish to use this content in any manner, you need written permission. Contact Sandy Eggers for details.