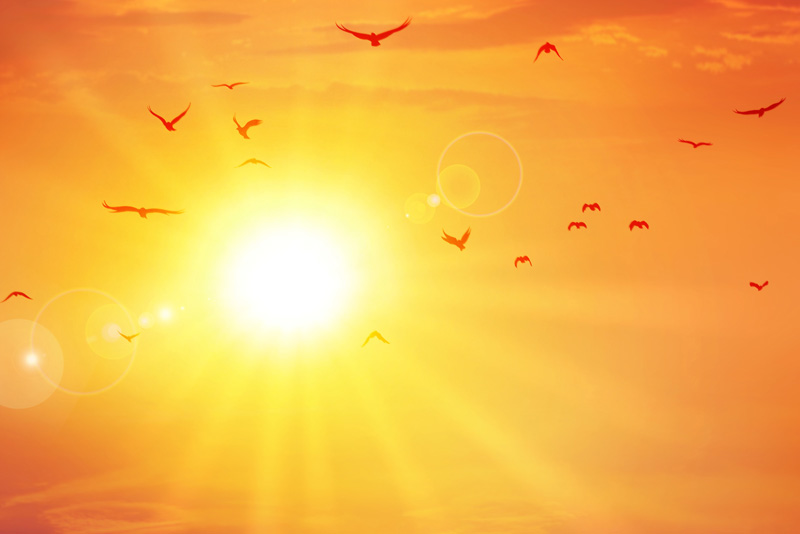 One of the reasons I attend church is that I feel better afterward. No matter whether I'm tired, or depressed or just worn out that day, a session of worship, of prayer and of hearing God's word taught, lifts my spirit and strengthens my body. It seems that church is all about me.
However, I have read in the bible, that in addition to receiving, I have a part to play. According to the apostle Paul, I need to be intentional about giving back.
In 1 Thessalonians, he instructs his readers to encourage one another and build each other up. He wants them to become encouragers. Looking around my church, I can pick out the encouragers . They are the ones who are actively making others feel loved.
From the dictionary - Encourage means:

To inspire with courage, spirit, or confidence

To stimulate by assistance
Looking at
1 Thessalonians 5:11 - 23
:
1 Thessalonians 5:11 instructs us to
encourage one another
. Encouragement can take on many forms. We might reassure the person who is nervous about speaking in public. We might start a conversation with a shy person, making a point of mentioning a quality we admire in them. It might be giving a pat on the back for work done. Encouragement does not have to be verbal. It could take the form of lending a hand with menial tasks.
Verses 5:12 - 13 say to
respect our church leaders
. Whether they are older or younger, hold them in high esteem. Cooperate in their efforts. Show gratitude for their work. I have sometimes expected my pastor to be super-human rather than regular person called to the responsibility of leading the church.
From 5:13 we understand that we are to get along with each other; to
live in peace
. This can be difficult with the many personalities. Living in harmony requires humility and submission.
Verse 5:14 tells us to
gently encourage those who aren't doing their part
. Help those who are weak or timid by treating them with understanding and praying for them. Be patient and submissive, building them up with love.
Verse 5:15 speaks of revenge. If someone mistreats you, don't entertain thoughts of getting even. Never think of how you will get back at them. Instead,
pray and sincerely wish good things for them
.
Verse 5:16 says to
be joyful always
. The presence of God makes it possible to have spiritual joy. Assurance of God's love brings cheer no matter what the circumstance.
1 Thessalonians 5:17-18 reminds us to
pray at all times
, acknowledging God's presence and sovereignty. We can ask for God's direction in all circumstances always remembering to offer gratitude.
Verse 5:19 warns against
quenching the Spirit
. To follow this warning, I think we are to practice listening to the Spirit of God and then to do what the Spirit says. Don't over-think it, just be obedient.
Verse 5:20 tells us to
listen to others who have insight
but to know what the bible says so that we are able to
discern right from wrong
teaching.
Verse 5:22 - We are to
stay away from every kind of evil
. We are given the bible so that we won't be deceived by false doctrines.
Verse 5:23 reminds us of
the hope
we have. Rely on God, knowing that He is trustworthy and consistent. He can and will mend every imperfection culminating in the glorified body we receive when Jesus returns.
I love basking in the sunshine of attending church. It makes me feel happier, stronger, and able to face another week. I see from 1 Thessalonians 5 that church is not all about me. I am meant not only to receive these benefits; I have a responsibility to share them with others.
You Should Also Read:
Caregiver Job Description, Tips and Encouragement
How to Care for the Needy
Service Overload


Related Articles
Editor's Picks Articles
Top Ten Articles
Previous Features
Site Map



Follow @LynneChapman
Tweet





Content copyright © 2022 by Lynne Chapman. All rights reserved.
This content was written by Lynne Chapman. If you wish to use this content in any manner, you need written permission. Contact Lynne Chapman for details.