Yards Love Stout - The Velvet Torpedo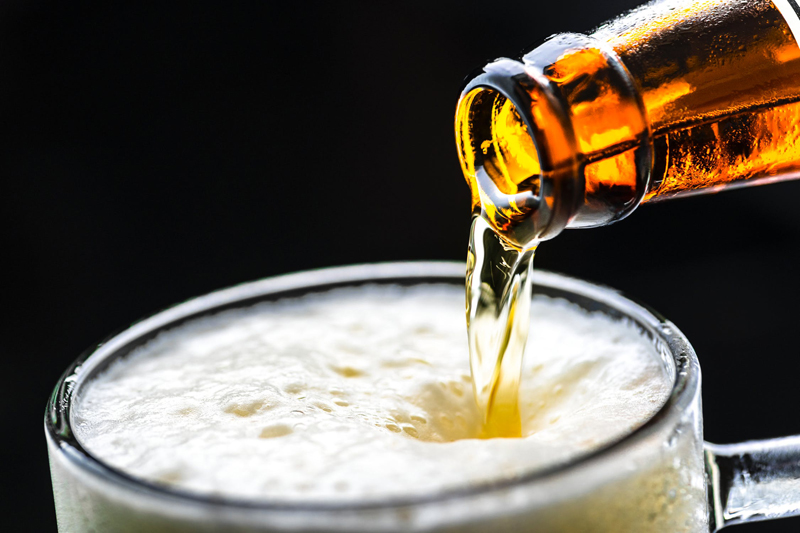 When the Beatles sang All You Need Is Love, they must have had a premonition about Yards Love Stout. Utterly soft and creamy in the mouth, it is a velvet torpedo, the ultimate example of the oyster stout style. Beer Hunter Michael Jackson referred to the style as an "aphrodisiac in a glass." Who knows whether oysters are an actual aphrodisiac, but it's fun to think they have the power to light human desire on fire.

The origins of oyster stout can be traced back to the pubs in England, where dark porters were king of the tavern. Oysters were as common to publick houses as peanuts are to the pubs of today, and they went well with porter. Breweries often served only one tavern, and some started brewing porters that were stronger and darker than the average – so intense they were described as stout.

These stouts were a grand accompaniment to all sorts of shellfish, but during abundant oyster harvests, stouts got big billing in adverts. Guinness chimed in with slogans like, "Makes the oysters come out of their shells." Although oysters were not used in the boil, brewers saw it as a challenge.

They began using oyster shells as a filtering agent, while taking advantage of the softness imparted to the style from the natural calcium carbonate in the shell itself. By 1929, the kiwis in New Zealand began using actual oysters in their stout, and their fellow Brits followed suit about a decade later. They found that this meaty addition imparted a hint of brininess to the brew, while enhancing the overall bitter qualities of the malts.

Yards Love Stout is brewed with roasted barley and chocolate malts, along with oysters in the kettle. On the palate, rich chocolate and roasted breadiness caves-in to a full mouthfeel that floats like satin across the tongue. Available on draught only, it has the additional perk of being massaged on nitro, giving it an even richer intensity. At 5.5% ABV, Love Stout is sessionable, so it can easily be the stimulus to all-night sociability.

Besides making an able harmonization with oysters and shellfish, its flavors blend well with cheese quesadillas, or any soft cheeses that tend to coat the tongue. The dryness of the stout scrubs the palate, and makes each mouthful a pleasant experience. It also blends well with savory dishes or those sweeter desserts that need a little taming with the natural bitterness of the style.

If you are not in an area that serves Yards Love Stout, you may want to do your own search among the stouts at your local pub. Flying Dog Brewery of Frederick, Maryland presents Pearl Necklace, in a slightly briny foundation of roasted malts, coffee, and cream. Also seek out Oyster Point Stout from 21st Amendment in San Francisco; Oyster Stout from Stewarts Brewing Company in Bear, Delaware; and Black Pearl Oyster Stout from Ramsgate Brewery in Broadstairs, England.

For the adventurous types that always challenge the status quo, you may want to make a Black Velvet. Add equal amounts of oyster stout and dry champagne to a tulip glass. The dryness of the champagne makes the supple chocolate malt come alive, and gives it a character that infuses liveliness on the tongue.

Cheers!

Use the ultimate tool for your oysters while you enjoy oyster stout:
Dexter-Russell 2.75-inch Oyster Knife, New Haven pattern


When you want a shift from the average pint glass, a tulip fits the bill:
Tulip Beer Glass Set
You Should Also Read:
Beer Fox Guide to Winter Seasonal Ale
Big Bold Barley Wine
Series from Uinta Brewing Company


Related Articles
Editor's Picks Articles
Top Ten Articles
Previous Features
Site Map





Content copyright © 2022 by Carolyn Smagalski. All rights reserved.
This content was written by Carolyn Smagalski. If you wish to use this content in any manner, you need written permission. Contact Carolyn Smagalski for details.