Warm Winter Salad Recipes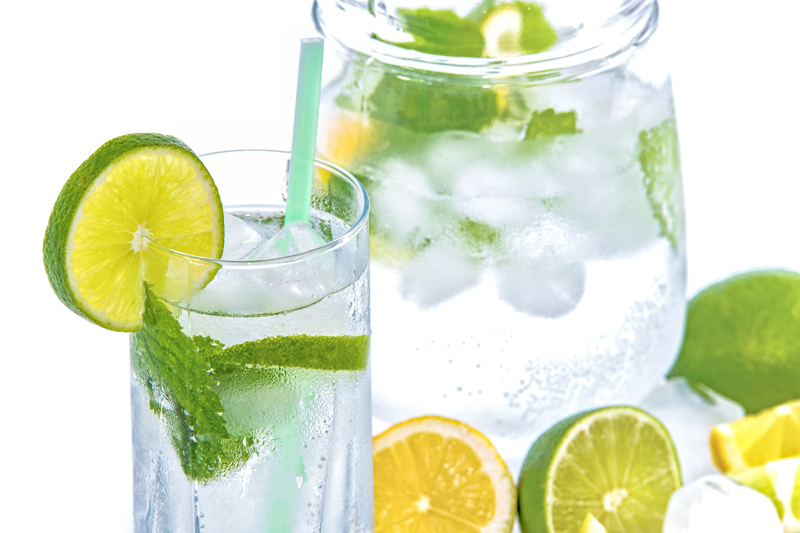 Nowadays, fresh greens are available in most large cities year round, making salads less of a seasonal side and more a meal staple. That wasn't always true, though, and back in the day, Southern cooks learned to improvise, creating hearty vegetable salads for the winter months and finding ways to spruce up winter-weary greens transported across country outside the normal growing season.

The not-so-secret ingredient in all these salads is bacon, one of the basic building blocks of Southern cooking.

Wilted Lettuce Salad

This is an extremely simple salad that is infinitely customizable. Experiment with different greens, add in some sliced hard-cooked eggs or cheese crumbles to add protein.

1 head iceberg lettuce
3 slices bacon
4 Tbsp. cider vinegar (or more to taste)
3 Tbsp. water
1 tsp. granulated sugar
½ tsp. salt
½ tsp. black pepper

Fry the bacon until crisp. Remove from pan.
Add the vinegar, water, sugar, salt and pepper to the bacon fat.
Mix well and bring to a boil.
Crumble the bacon and add back in to the dressing.
Pour hot over the lettuce so that it "wilts."

Note: You can substitute spinach for the lettuce in this salad.

Hot Coleslaw

This variation on one of the South's signature salads makes a nice change from mayonnaise-based cabbage slaws. Most recipes call for a lot more sugar, so if you like your salads sweet, you can increase sugar to up to ¾ cup.

1 head green cabbage, cored and shredded
½ brown onion, diced
6 slices bacon
¾ cup white wine vinegar
¾ cup water
¼ cup granulated sugar
1 Tbsp. celery seed
Dash hot sauce

Dice the bacon and fry until crisp. Remove from pan.
Drain off all but three tablespoons of bacon fat and reserve for another use.
In the remaining bacon fat, cook the onion until golden. Add the vinegar, water, sugar and hot sauce and bring dressing to a boil.
Turn down the heat and add the shredded cabbage, cooking until heated through but still crunchy.

Garnish with browned bacon bits and serve immediately.

Note: if you like, you can make this salad with any other kind of cabbage, including red and Napa varieties.

German Potato Salad

This salad is a good way to use up leftover boiled potatoes. Traditional recipes call for several tablespoons of granulated sugar, but this version eliminates the sweetener and adds flavor interest with herbs.

3 cups boiled potatoes, peeled and diced
2 slices bacon
1 brown onion, diced
¼ cup distilled white vinegar (not white wine vinegar)
2 Tbsp. water
½ tsp. salt
½ tsp. Herbes de Provence
1 Tbsp. chopped fresh parsley
Dash black pepper

In a deep skillet fry the bacon until crisp, then remove from pan to cool.
Add the onion to the bacon fat and cook until browned.
Add the vinegar, water, salt and Herbes de Provence, bringing mixture to a boil.
Crumble the crisp bacon and add half of it to the liquid, along with the potatoes and parsley.
Heat the potatoes through.
Transfer to a serving dish (don't drain off the dressing).
Garnish with the rest of the crumbled bacon and a dash of pepper.

Note: if you want to make this recipe the traditional way, eliminate the Herbes de Provence and add 3 Tbsp. granulated sugar.

Serve warm.




Related Articles
Editor's Picks Articles
Top Ten Articles
Previous Features
Site Map





Content copyright © 2023 by Katherine Tomlinson. All rights reserved.
This content was written by Katherine Tomlinson. If you wish to use this content in any manner, you need written permission. Contact Cati Arcuri for details.