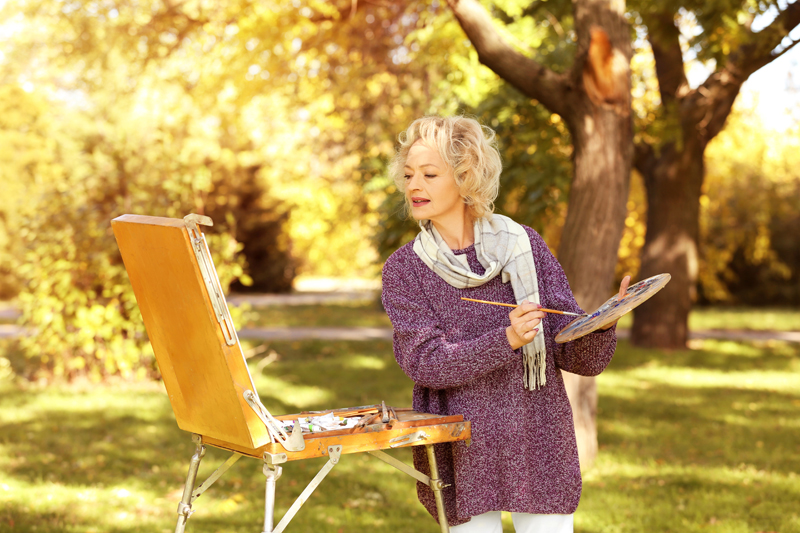 Driver safety is paramount to ensure our quality of life and independence. Older drivers have low rates of crash involvements per capita; however, their fatal crash rates begin to increase at age 70.

Studies show that as we age and consider purchasing a vehicle, we should carefully select the car we drive. We should do some online research to determine whether the car models we are thinking about have good crash test results and are resistant to rollover.

We also should seek features designed to improve our comfort and safety, especially if we are experiencing physical or visual challenges associated with aging. Some of the features available are: high or extra-wide doors; adjustable foot pedals; large interior door handles; over-sized knobs with clearly visible labels; support handles to assist with entry and exit; large or adjustable-size print for dashboard gauges; seat adjusters that can move the seat in all directions — particularly raising it so the driver's line of sight is 3" above the adjusted steering wheel; and dashboard-mounted ignition rather than steering column-mounted ignition.

Unless we are purchasing a car for a one to two year time span, we need to be thinking ahead. Some of these features may stand us in good stead three to five years from now.

Another important factor is the comfort of the vehicle. The only way we will know how appropriate and comfortable the car is for us is to take it for a test drive. The National Highway and Transportation Safety Administration suggests we use the following criteria on our test run before we make a decision:

•Notice whether we have to bend uncomfortably or have trouble lifting our legs when getting in or out of the vehicle;

•Behind the wheel, we need to check thoroughly for any blind spots;

•The rear-view mirror should show as much of the rear window as possible;

•We need to see clearly on both sides when we look over both shoulders;

•The seats need to easily adjust for height and tilt;

•The top of the steering wheel should be no higher than the top of our shoulders:

•Check that we can steer freely, grasping the steering wheel so our hands lay at 8 o'clock and 4 o'clock, with our upper arms resting on our ribcage; turn the steering wheel to the left and right;

•Check to ensure that we can read all of the digital information on our dashboard, including heat, radio, defrost and other features;

•Assure that we can comfortably reach the pedals while steering, as well as the radio and temperature controls;

•Confirm that there is at least 10-12 inches between our chest and the front airbag and steering wheel;

•Try out the seat belt to make sure it fits properly.

I noticed that as I got older I hated to drive at night because of the glare, and also that I couldn't see very well looking in my rear view mirror. I stopped in an automotive store and there were all kinds of devices to help me see better - tinted glasses, larger and more magnified side and rear view mirrors, and more. When I checked with my ophthalmologist, he said that sometimes it's our eyes changing and sometimes it's the actual headlight glare that would affect anyone's eyes, and we need to address both issues for safer driving.

If mobility equipment is needed, it would be beneficial to check to see if the dealer is registered at the National Highway and Transportation Safety Administration website. A driver rehabilitation specialist also may be able to provide referrals for mobility equipment.




Related Articles
Editor's Picks Articles
Top Ten Articles
Previous Features
Site Map





Content copyright © 2023 by Patricia Villani, MPA, PhD. All rights reserved.
This content was written by Patricia Villani, MPA, PhD. If you wish to use this content in any manner, you need written permission. Contact Patricia Villani, MPA, PhD for details.