The Education of the African-American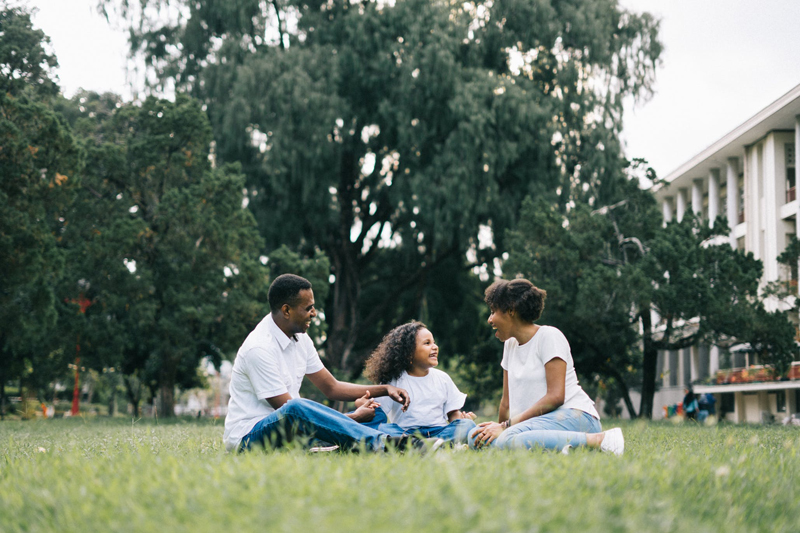 When was the last time you actually sought to do research on your history just for the sheer pleasure of it? Are you one of those people that really do not think of Black history until Black History month comes along? Sadly, too many of us are guilty of that. Not realizing that we are Black history, and every day we are alive, we make history. It's dependent upon us whether that history is good or bad.

I was taught that you must know your past and your foundation to understand who you are today. The African-American culture is rich with vibrant history that goes far beyond slavery. It is imperative that we understand that our history did not begin with slavery. We may have American history, but our history goes far beyond the soil of America.

Our blood is rich with diversity and a heritage that should be taught to every child, so that they know who they are and where they come from. It is sad to see how many young people do not know their history. Do not know that they come from Kings and Queens, Explorers, Captains, Aviators, Inventors, Leaders, Activists, Designers, Engineers. And the list goes on...literally.

Yet, how can we teach our children what we do not know ourselves? We must have a thirst and hunger for knowledge. That thirst and hunger must be seen by our children. They must see us actively participating in their education, as well as our own. It is an atrocity to know that in this day and age, with a Black President in office, that the history books of our children are still antiquated and sub-par by any standards. More painful yet is the fact that many of the teachers are ill-equipped themselves to give an adequate education on Black history.

There is more to life for our young boys and girls than to strive to be the next, great, athlete, or rap star, or video vixen or reality T.V. Personality. Hope must be instilled in them before they lose sight, and some succumb to the harsh streets of their neighborhoods and peers; believing that the only way to be somebody, to secure their life and show how strong and tough they are, is to shoot somebody else. Not even realizing that they just took their own life, as well.

When do we become tired of the numbers that we see escalating each and everyday, that we actually stand up and do something? That, we decide to get involved, become proactive in making sure that we are knowledgeable and equipped to teach our children a better way?

What about our man-child sitting in prisons getting lessons that they never asked for, that change their lives forever? When do we begin being responsible adults and a community that cares for the well being of every child—whether we birthed them or not—teaching them and showing the the truth about who they are and where they come from? Giving them a foundation that is solid and reliable?

Knowledge is power. Education is a powerful tool that we can use to facilitate change in the lives of our children and their children and their children. When we know where we come from; the greatness that we are; then we have the foundation to stand on that lifts us to higher heights and deeper depths.

One of the saddest things to hear is a young person who is questioned why they did what they did, and their answer is that they do not know. Ignorance of who you are and where you come from perpetuates a diabolical cycle of death and destruction.

If as adults we are not interested in learning who we are, and growing in knowledge and wisdom, then why should we expect it from our children? We must be responsible, becoming the parents, educators, leaders and wise choice makers that our children need. They fended for themselves far too long. It is time for us to pick up the slack and do what is necessary to ensure the future of our generations. Our people perish for a lack of knowledge. Where there is no vision, our people die.

You Should Also Read:
African-American History is American History
Celebrating Black History
Embrace Your Greatness


Related Articles
Editor's Picks Articles
Top Ten Articles
Previous Features
Site Map





Content copyright © 2023 by Ruthe McDonald. All rights reserved.
This content was written by Ruthe McDonald. If you wish to use this content in any manner, you need written permission. Contact Ruthe McDonald for details.