Translational Research and Neuromuscular Disease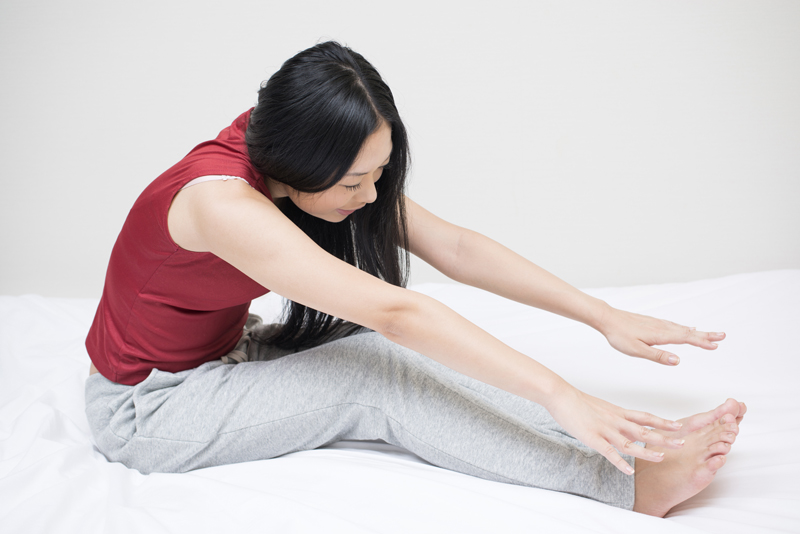 Translational research into neuromuscular disease focuses on taking basic research advances and 'translating' these results into usable therapies. While basic research contributes to the knowledge about the disease, researchers are increasingly finding applications for this basic research to the diagnosis, progression, and treatment of neuromuscular disease. In turn, as clinical researchers work with clinical populations, they often make observations that lead to additional basic research questions to be studied.

For example, basic research into how neuromuscular disease develops, such as the genetic cause behind many of these diseases, has led to the availability of genetic testing and improved diagnosis for many of the neuromuscular diseases. Genetic testing is now commercially available for many of the neuromuscular diseases, including Charcot Marie Tooth (CMT), muscular dystrophies, metabolic myopathies, and mitochondrial disorders. Researchers have now found effective drug treatments for some of the neuromuscular diseases, such as Pompe disease, and research continues to find improved drug therapies.

A number of translational research programs have been developed to advance research into neuromuscular disease. For example, the MDA's translational research program provides grant funding for research into rare neuromuscular diseases that might not otherwise be of interest because of the high cost associated with developing genetic testing and drug treatments. In Europe, the Transformational Research Conference, co-organized by the UK's Muscular Dystrophy Campaign and the MRC Centre for Neuromuscular Disease has brought together researchers and clinicians to share information and advance research.

The Charcot Marie Tooth Association's Strategy to Accelerate Research (CMTA STAR) program has been successful in using translational to identify potential drug compounds to treat CMT. CMTA STAR has also been coordinating and funding research into adult human stem cell research, and held a conference to coordinate the efforts of basic and clinical researchers into CMT Type 2 research. The CMT recently announced STAR Pathways, a fundraising initiative aimed at raising the funds needed to move this transformational research forward into clinical trials.

In a recent paper published in JAMA (Pleasure, 2011), recent and expected advances in translational research in the area of neuromuscular disease were summarized. Included were advances in drug therapies, gene therapies, efforts to modulate the expression of genes, therapies based on stem-cell research, and the diagnosis of neuromuscular disease. The author noted that while many advances have been made, much research remains necessary to develop effective treatment for neuromuscular disease.

Resources:

Athena Diagnostics, (n.d.). Neuromuscular Disorders. Athena Diagnostics website. https://www.athenadiagnostics.com/content/diagnostic-ed/neurology/neuromuscular-disorders . Retrieved 2/20/13.

CMTA, (n.d.). STAR Pathways: Delivering the First Treatment for CMT. CMTA website. https://www.cmtausa.org/index.php?option=com_content&view=article&id=625:star-pathways-delivering-the-first-treatments-for-cmt&catid=7:newsflash&Itemid=61 . Retrieved 2/20/13.

CMTA, (n.d.). STAR's Transformation Project. CMTA website. https://www.cmtausa.org/index.php?option=com_content&view=category&id=36:stars-transformation-project&layout=blog&Itemid=146 . Retrieved 2/20/13.

MDA, (n.d.). MDA Translational Research Program. MDA website. https://www.mda.org/research/mda-translational-research .

Muscular Dystrophy Campaign, (n.d.). Translational Research Conference 2012 highlights. MDC website. https://www.muscular-dystrophy.org/about_muscular_dystrophy/yourstories/testimonials/5835_translational_research_conference_2012_highlights . Retrieved 2/20/13.

NIH, (2011). Translational Research. National Institutes of Health website. https://commonfund.nih.gov/clinicalresearch/overview-translational.aspx . Retrieved 2/20/13.

NIH, (2012). Collaboration May Help Uncover Treatments for Rare Neurologic Disease. NIH National Center for Advancing Translational Sciences website. https://www.ncats.nih.gov/news-and-events/features/cmt.html . Retrieved 2/20/13.

Pleasure, D., (2011). Advances in Translational Research in Neuromuscular Diseases. Archives of Neurology, 68(4). Found on the JAMA Network website. https://archneur.jamanetwork.com/article.aspx?articleid=802702 . Retrieved 2/20/13.

Wahl., M., (2013). Pompe Disease 'Chaperone' Drug Moving forward. Quest. https://quest.mda.org/news/pompe-disease-chaperone-drug-moving-forward .



You Should Also Read:
Read a review of the movie Extraordinary Measures.
Learn about the Rare Clinical Diseases Research Network.
Find out more about clinical research.


Related Articles
Editor's Picks Articles
Top Ten Articles
Previous Features
Site Map





Content copyright © 2022 by Jori Reijonen, Ph.D.. All rights reserved.
This content was written by Jori Reijonen, Ph.D.. If you wish to use this content in any manner, you need written permission. Contact Jori Reijonen, Ph.D. for details.