The Saga of the Mill Creek Golf Club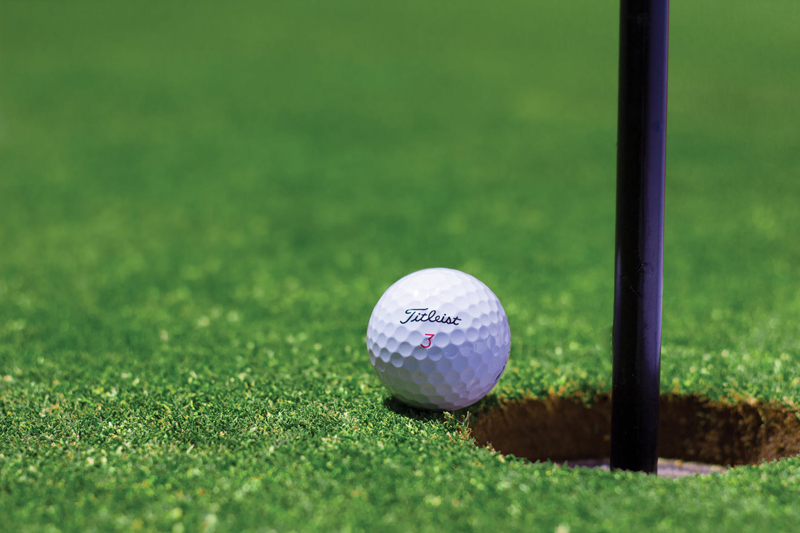 I believe this was the worse week I have had as being part of a board that is trying to save the golf course and making it becomes a member owned golf club. It started the Thursday before as I came to play golf the manager of the grill said she heard that Jimmy Taylor was going to see the owner Morris Foster the next day to make an offer to buy the golf course. This was a great surprise to me as had not heard a word about that. When I came in after a few holes one of our board members caught me and said the board is going to meet with Jimmy Taylor on Saturday morning.

I wondered how he could call a board meeting without the approval of everyone on the board. When I returned home there were emails that said only the Lawyer, CPA and Director would meet with Jimmie Taylor on Saturday. At our board meeting on Monday morning there were two non-members there and one was Jimmy Taylor who introduced himself to me as I had never met him before. Janet Gravette who is a board member was absent but her husband was in attendance. There was a motion made that the board would vote on whether to have these two gentlemen the time to address the board. It was approved.

Jimmy Taylor spoke first and explained why he wanted to make the offer to buy the golf course as he has been a long time supporter of this course. He said he would like to see the golf course run by an elected board of directors. He believed that it was going to be impossible for this board to be able to raise the total amount of money to buy the golf course. After he left Ron Gravette have his reasons why he thought there was so much friction between many people and that we needed to all work together to save this great golf course.

We continued with our board meeting and ended up dividing up a list of possible donor who would pledge to support our effort in raising as much money as we could in the upcoming week.
As I returned home and the following day I studied the lists given to us and could see we could not come up with the total we needed. After reviewing in my mind Taylor and Gravette's talk I felt we had to work together if this was ever going to survive. On Tuesday I wrote a Thank You letter to Jimmy Taylor and his wife Betty for their generous offer to buy the golf course. Letting them know how much we needed to bring all side together to be successful.

On Wednesday I get an email from our Treasure that he was authorized to let us all know that Jimmy Taylor had backed out of his offer. It was during a plan from a new board member and a banker who came up with a plan on how this would work. Jimmy was notified of this meeting but he went early to the bank and after a discussion he said he was out buying Mill Creek. When I went to choir practice that evening many had already heard he was out even people who did not play golf. I heard the remark that the board does not know what they are doing. Someone asked who is on that board and I said I am and if you had read your prospectus sent to you it was all in there. Then I listed all the members and that ended it.

On Thursday I went to play golf and coming in after a few holes there was Jimmy Taylor and two of the board members talking to Matt Somerfield our Pro and Manager. Jimmy came in later and talked to me to explain why he had to back out. He mentioned two people who had not paid their dues and had to be suspended and where on our board. He could not work with people like that. After my friends had left I decided I needed to visit with him and one of the board members was still there. We had a long visit and talked about why it was important to keep the course open as many of us have our own stories. I decided to tell him my story and he told me his story I felt he was being friendly so I told him about my letter I sent before I heard the news that he was out. I told him I meant every bit of that letter and we left being friendly.

On Thursday on some of my phone calls I heard as to why these people were upset. They did not like it that the board had set the initiation fees at $2000 and did not want to pay such a high fee as they paid that before. They could not see having to pay that again to the same golf club so I told them this fee is to the new system and now you are the owner and can vote on how to run the course.

I had a meeting on Thursday evening and a member asked me to stay afterward as he had some things to say about the golf course. He told me all kinds of things about Terry Dill that he was not that well liked in Austin and the golf course he worked on was failing and after Terry left it became successful. He thought the salary that we had for Terry in the prospectus was outrageous and should have not been posted. That salary against Matt's was bad and people were talking about it. By that time I had it and asked him if he wanted to be on the board as we will be voting on new board members in the following week. Oh no he was too busy and that was it.

I was steamed and I still am as to why we have all these negative people who can't get along and all we hear is gossip and rumors. The meeting Monday will be hot as I intend to relate everything I have heard about our board members and cannot see the end unless we work together with Jimmy Taylor or whoever will help us buy the golf course. Small towns are the hardest to work with as too many personalities to soothe and frictions to overcome.



Related Articles
Editor's Picks Articles
Top Ten Articles
Previous Features
Site Map





Content copyright © 2022 by Letta Meinen. All rights reserved.
This content was written by Letta Meinen. If you wish to use this content in any manner, you need written permission. Contact Sandy Eggers for details.