Interview - Continnuum, Story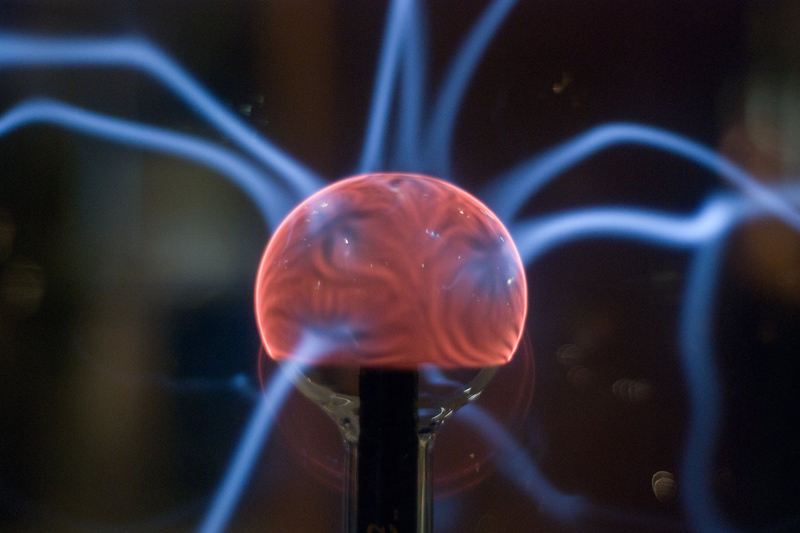 The series Continuum is a Canadian television show that began airing on Showcase last May. In the beginning of 2013, the show made its U.S. debut on the SyFy Channel. Here, we talk with stars Rachel Nichols and Victor Webster, as well as creator and executive producer Simon Barry, about the story and the themes for the time-traveling action drama, via conference call. 



Can you describe the dystopic world that you've created, politically and atmospherically, for the year 2077? 



Simon Barry: I'll start by saying that I think dystopia is often a relative term. In trying to create 2077, I didn't want to create something that was abjectly - oppressive in an obvious way. I think that if you were to ask Rachel's character if she lived in an oppressive society, she would say no. And I think that's kind of the point. Our Liber8 freedom fighters - terrorists, if you will - have a different opinion. And I think one of the great things that we're trying to infuse the show with is that you can have a gray area in almost anything in the world as far as opinions go. And that perspective has a lot to do with how we make judgments. So much as it's easy to paint the future with one brush of dystopia, I think that there's also a point of view that there's a process of evolution with society that tends to develop in its own way, that we as a society either allow to happen or don't allow to happen. And when you're living in it, you don't necessarily see it for what it is. I imagine if someone from 1930 were to come to 2013, they might find our world quite dystopic in its own way as well. Because in a weird way, we've gone backwards from the freedoms of the days of the '30s and the flappers in Paris. A
And here's a funny thing about perspective that is always fascinating to me. So we've tried to create at least a future that has one foot in storytelling and one foot in a potential reality, and I think that's what sci-fi tries to do always - is to make people consider their world and look at their world through, hopefully a different prism.



Q. The show cover a lot of different themes. What are some of the topics that you explore in the first season? 



Simon Barry: I think we just try to look at the world that we live in - on every level. I think that society, breaking it down into things like politics on a macro level, on a larger level when you talk about social rules, expectation of behavior, even love - even relationships. Technology is influenced by all of those things. Politics in general are all covered in ways, but always through a character perspective. It's never about one point of view. It's always trying to look at both sides of the argument, and it's a debate.



Rachel Nichols: It's interesting because there are many different themes. I've said it before; it's why I love the sci-fi genre, because we're allowed to get away with a lot more than you are on a mainstream political show or an action show. The built-in audience has this skill set for belief of things that we say might happen in the future. And they don't judge us or say that we're being completely political about it. We're allowed to get away with just making guesstimates about what the future is to become and who the people are in 2012 versus who the people are in 2077...And I think the theme is, obviously things are changing, sometimes for better and sometimes for worse, and sometimes for much worse. But there's this theme of family. That also is important for me because it's a bit part of my character as well.



Victor Webster: One key thing that Simon mentioned is that we may bring something up that's thought-provoking and we give the audience an opportunity to have their own opinion because we give both sides of the coin. That's one of the things I like most about the show. And...that I can sit back afterwards and discuss with my friends [that] there's a pro and there's a con to everything that we kind of bring up, and that's what I really appreciate. 



Q. Both of your characters have family elements that are part of their story. Can you talk about that part of the dynamic between these two, and how that will be used going forward in the series?



Rachel Nichols: Well, for me, the complicated thing with the fact that I have a family is that I can't really talk about my family. If I'm in a scene with Carlos and he's talking about his family, Kiera can't exactly say, "I know. You know, my husband and son in 2077, I really want to get back to them." And so there's definitely an element when, for Kiera, when she hears Carlos - or anybody, for that matter - talking about family, especially Alec with everything that he dealt with with his family. Obviously, Alec knows that I have a husband and son in the future, but Carlos or anyone from the year 2012 who's not Alex - hearing them talk about their family is very hard for Kiera. 

I think it's also very important that family is a big element to the show, because I don't want Kiera to be wallowing in [the] sadness of missing her family every episode, but she's got to think about them at least once in every episode because that is the driving force. She may have...started to understand that she is probably in 2012 for a purpose, but that never, for one second, means that her number one goal isn't getting home. that's where she wants to go. So I think the family aspect is very important because it allows us to get to know the other characters, and it also allows Kiera to reflect on what her goal is at the same time.



Victor Webster: Well, we haven't touched a lot about my family, but there are definitely hints, and there are things that I've had to deal with myself as Carlos [like] where I've been from, where I came, and my family situation that obviously plays a big role in the reason that I became a police officer, and the driving force behind a lot of decisions that I make in my profession on the show. But I think we deal with family a lot on the show. Liber8 is kind of a dysfunctional family in itself. We have our own little family at the precinct with Inspector Dillon and Rachel, and with Betty. In a way, it's almost like a few different aspects of the way that we all deal with each other, the way we would deal with families, and it reflects our relationships. But definitely, I think one of the biggest things is Rachel's quest to get back to her family. It's such a driving force. 


You Should Also Read:
Continuum, Cast
Continuum, Show


Related Articles
Editor's Picks Articles
Top Ten Articles
Previous Features
Site Map





Content copyright © 2023 by Helen Angela Lee. All rights reserved.
This content was written by Helen Angela Lee. If you wish to use this content in any manner, you need written permission. Contact Helen Angela Lee for details.