Embracing Your Black History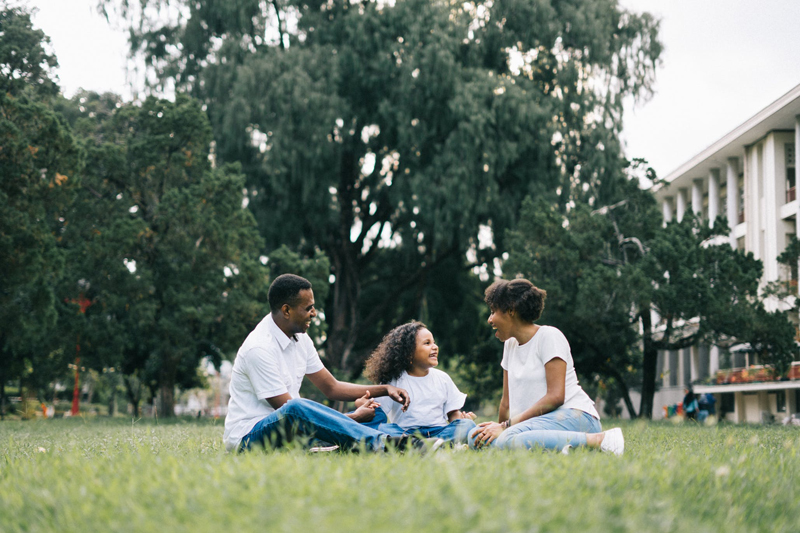 Did it feel like Black History Month to you? I've seen many articles, many postings of pictures and biographies; but none more than I normally see throughout the year. There really didn't seem to be too much celebration going on. I figure like this: either one of two things have taken place. One: we as a culture have become desensitized to the constant washing and covering and disregard for our heritage that we do not even attempt to celebrate or make any special connotations concerning Black History Month because we feel as though it would not make a difference either way. Or, two: we have come to a realization that Black History is each and every day we take a breath, and therefore Black History Month is just a holiday for all other people to recognize the plethora of contributions of Black people in America. (I'm leading towards two.)
At some point, one must recognize that Black History cannot be and should never be bottled up into a single, solitary month. No. Black History should be something that we celebrate and learn about each and every day. Let's face it: if we have not learned by now, the school system is not going to teach your child all that they need to know about their rich and diverse history. The most many will teach little black boys and girls is to the extent of slavery, civil rights, and by some remarkable stroke of luck, the election of the first Black man into the office of President.
There is more to our race; more to our culture. So why are so many of us denying our culture? Why are we trying so hard to forget who we are, and where we came from, and try to become someone other than who we are?
Why is there such disdain for our own culture from within? It is gut-wrenching to see the disregard and disrespect that we have for ourselves and one another within our own culture. There are those that find it difficult to embrace who they are. Others who do not know who they truly are. Those who run from who they are. And even those who have no regard for who they are because they lack the knowledge of where they come from.
Don't agree with me? Then why are our children killing one another at record rates? Why are we accepting disrespectful lyrics to bring about shame and dishonor? Why do we stay home in our districts when it comes to local legislation and voting? Why aren't we showing up at community meetings; city council meetings? Why aren't we holding our schools responsible for what they are or are not teaching our children? Why are we disrespecting our fathers in front of their children? Why are we disrespecting our mothers in front of their children? Why are we continually fighting and turning on one another; when together we have proven to be so much more powerful? Why are we so full of self-hate that we embrace that which is wrong and shun what is right, all in the name of the almighty dollar?
I ask myself these questions. I ask myself what happen to our movers and shakers that stand up for the cause, and work tirelessly to make a difference in not only their own family's lives, but the lives of those around them.
Yes. I know and recognize those that are doing such. But they are but a few that cannot possibly carry the heavy load alone. And, if we are not teaching our children to be proud of who they are and to know from whence they come; then who will be there to pick up where those who have come before them return to their essence?
I don't believe it is a losing battle. Difficult, rough, and sometime encumber-some? Yes. But well worth the battle. It's a battle between life and death. A fight not just for survival, but for hope, and visions, and dreams. A fight for a future and a voice that continues to speak, and hands that continue to build, and fight for what is right.
When I think of Black History Month, I think of my childhood. I think of when I was growing up and how I was taught to embrace my heritage; to embrace my culture, as I was also taught to learn and appreciate other cultures, as well. I thought about how we celebrated our history. The various programs and celebrations that were not only in the community centers, but in the church houses, and even on some jobs. I thought about the pride that was exuded, and the respect and honor shown to our elders and their contributions. I think of The National Negro Hymn: Lift Every Voice and Sing. Do our children know that song? Do we, as adults, remember the song to even teach it to our children?
I know this for certain: in order for a greater tomorrow, we must always embrace our history. We must celebrate it, teach it, remember it, and learn it. It holds the keys to our future, and to the future of each and every generation to come. We cannot possibly know where we are going, without knowing where we came from.
Lift Every Voice and Sing
You Should Also Read:
Celebrating Black History
Embrace Your Greatness
Honoring Our History


Related Articles
Editor's Picks Articles
Top Ten Articles
Previous Features
Site Map





Content copyright © 2023 by Ruthe McDonald. All rights reserved.
This content was written by Ruthe McDonald. If you wish to use this content in any manner, you need written permission. Contact Ruthe McDonald for details.