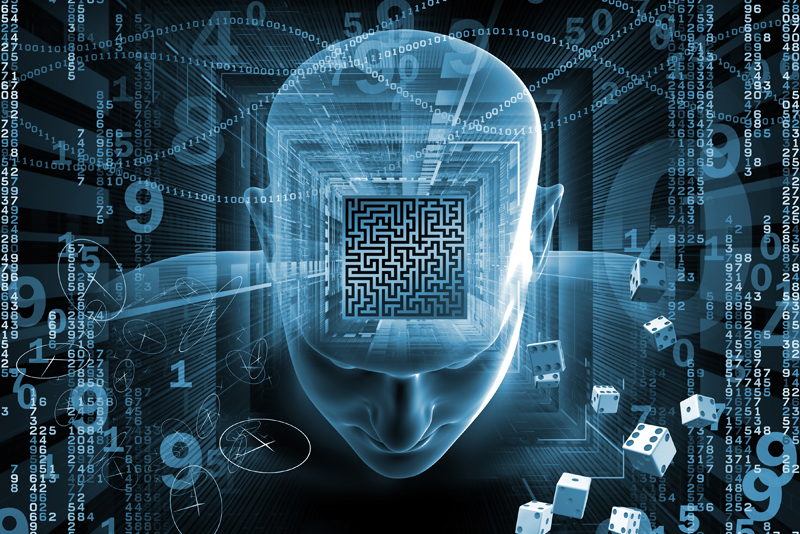 On a country road outside of Elkhorn, Wisconsin, called Bray Road, there have been sightings of a werewolf-type beast, since 1936, with a rash of sightings beginning in the late 1980s. The animal is described as a hairy, wolf-like animal that walks on its muscular hind legs. He has human-like hands and feet. Extremely large, the wolfman ranges from five to eight feet in height, and weighs several hundred pounds. The beast is often accompanied by the putrid odor of decaying meat. He often stares at his witnesses, and appears to be intelligent. The Bray Road Beast has been called the most famous of American werewolves, with many reported and documented sightings.

Some of the sightings include:

Mark Schackelman worked as a night watchman at a convent near Jefferson, Wisconsin. One night in 1936, he encountered a werewolf-type creature clawing at a Native American burial mound. He ran off when Schackelman approached him. Another night, Schackelman again saw the beast digging at the burial mound. The wolfman stood up and looked at Schackelman. It was over six feet tall and hairy, with a muzzle, long fangs, and pointed ears. It smelled bad. But, in this encounter, unlike any others, the creature spoke. He growled the word "gadarrah." He looked at Schackelman for a very long time, before walking slowly away from the frightened man.

Mr. Schackelman considered it significant that Gadara is mentioned in the Bible as the place where Jesus encountered a demon-possessed man.

Kim del Rio was seven years old in 1977, when she saw a giant animal in her neighborhood. It had "human fingers, bushy hair, big teeth, big hands, and it was nervous and twitchy." Kim was hypnotized to help remember more details of the incident. She seemed a little startled that she had forgotten how nervous the creature appeared to be.

M. Kirschnik, an artist in 1981, was traveling through Elkhorn, Wisconsin, when he saw something standing behind a fallen tree. The creature made eye contact with Kirschnik. All these decades later, Kirschnik still creates all types of artwork with images of the creature he saw that day.

One autumn night in 1989, a young woman, Lorianne Endrizzi, was driving home from work on Bray Road. Off to the side of the road, she saw what looked like a person bent over. She was just a few feet from the being, when she realized the "person" had fangs, yellow eyes, pointed ears, and a "long and snouty" face, "like a wolf." The creature was powerfully built, with "rather strange" human-like arms. There appeared to be claws at the end of the fingers. When describing it later, she referred to the creature as a "freak of nature."

In late winter of 1992, Tammy Bray, saw the same beast her husband had encountered three years previously, when she was driving home from work around 10:30 p.m., a few miles from Bray Road. The wolfman crossed the road in front of her. Her description matched all of the previous sightings. She did add that it walked "strong in front, more slouchy, sloppy-like in the rear."

A few months after this encounter, several horses were found in their pasture with their throats sliced open.

In the Honey Creek area of Wisconsin, a family on their way home from a Friday night fish fry, spotted something on the bridge in front of their vehicle. It turned toward the car, and stared at the men, before jumping off the bridge. The red-haired beast was over seven feet tall, and weighed six or seven hundred pounds.

Don Young, a hunting guide in the Bray Road area, has seen the werewolf five times since 2002. He describes it as "7 feet tall with brown-black hair, human feet, and black eyes."

Some cryptozoologists suggest that this werewolf creature might be related to the "shunka warak'in, "a wolf-like beast said to live in the forests of the upper midwest. Its Ioway Indian name means "carrying-off dogs."

Linda Godfrey, investigator and author of several books about the Beast of Bray Road (she actually named the creature), was convinced of the sincerity of the witnesses when she talked to them during her investigation. They genuinely felt they had seen something very unusual, and they were very frightened about what they had seen.

One witness she talked to was a young girl who had been treed by the creature behind a barn on her family's farm near Bray Road. She said the beast spent almost an hour trying to get up the tree to her.

Most of the witnesses that talked with Ms. Godfrey indicated that the creature seemed "wary of humans," and preferred to not be seen. Several of the witnesses believed the creature to be some kind of supernatural entity. Ms. Godfrey stated in an interview that since the release of her first book, she has had several sightings that "seem to have a paranormal component such as sudden materialization, morphing shapes, or telepathic communication." The supernatural aspect has been confirmed by some Native American sources.

One very interesting account told to Ms. Godfrey, came from a bookstore clerk in Madison. He swears that he saw a "wolf-headed, human form morph into an ape-headed form" under a streetlight on a residential street in the early morning. He was still very frightened when relating the tale to Godfrey.

When The History Channel investigated the Beast of Bray Road for its series MonsterQuest, they subjected all witnesses to lie detector tests. They all passed.

It has been several years since the fifty plus sightings of the Beast on Bray Road. Although the interstates are encroaching upon country road territory, there still remain many lonely old roads in Wisconsin. And every now and then, even as far away as Milwaukee, there is a sighting of the contemporary American Werewolf, the Beast of Bray Road.

References/Sources/Additional Information and Reading:
Clark, Jerome - Unexplained! (1999)
https://www.cnb-scene.com Linda S. Godfrey's work.
Coleman, Loren & Jerome Clark - Cryptozoology A to Z (1999)
Pohlen, Jerome - Oddball Wisconsin (2002)
https://www.visionaryliving.com/articles/beastofbray.php
The Beast of Bray Road: A Modern Werewolf in America By Rosemary Ellen Guiley
The Encyclopedia of Vampires, Werewolves and Other Monsters by Rosemary Ellen Guiley, published by Facts On File, 2004.
https://www.prairieghosts.com/werewolves.html
www.beastofbrayroad.com



Related Articles
Editor's Picks Articles
Top Ten Articles
Previous Features
Site Map





Content copyright © 2023 by Deena Budd. All rights reserved.
This content was written by Deena Budd. If you wish to use this content in any manner, you need written permission. Contact Deena Budd for details.