Making the Cochlear Implant decision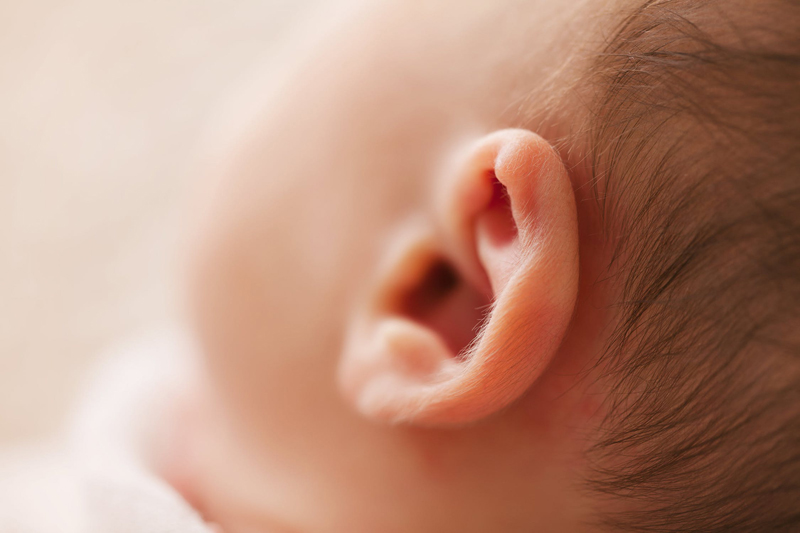 I was born deaf and struggling in a hearing world. I could see how my brother and sister coped so easily and I wanted more. I couldn't hear what people were saying to me and in turn, because I couldn't hear myself speak my speech wasn't clear and people couldn't understand me. I was angry and frustrated.

My speech therapist had talked to me about a Cochlear implant for three years, saying again and again that it could really improve my speech and understanding skills. But I was suspicious, and above all scared by the surgery. I had had three benign ear/throat surgeries in my infancy and all of them had left really bad memories. Because nobody explained to me what would happen all of them had ended in mad fights between the medical attendants and me, kicking and punching everything I could to get out of the room, until being knocked out by the anaesthetic mask and waking up groggy with painful ears and throat.

It was while I was thinking about a Cochlear Implant that I heard from a friend I hadn't seen for a long time. She was deaf too, had been in the same speech therapy center than me, and the training had been more difficult for her than for me, as she struggled to reach the required level of speech and understanding skills at the end of each year. But she was gifted, clever, witty, with a very nice temper; she could've been successful in every field; she was just more deaf than me. Our paths had separated when I entered mainstream school, whereas she went to a secondary school that had Cued Speech professionals.

I heard she had been implanted at eleven, and now, at thirteen, was doing so well that she casually listened to music, was majoring in English and would take Russian as second-foreign language the next year.

This, taking into account that deaf pupils could legally be exempted from doing second-foreign languages in French high schools - because a lot of them were doing poorly in the first foreign language, English. We could still do a second one, but only if teachers and speech therapists thought you had good enough skills. And it was usually Spanish or Italian, closer to French, that were chosen against German, with Russian not even considered.

In short, she had improved her communication skills beyond all expectations since her cochlear implantation which allowed her choices that had not previously been available to her.

Needless to say this news gave me a lot to think about. First, her story proved point by point everything my speech therapist told me about the potential of cochlear implants. Secondly, I knew most of my temper and relationship issues were due to my recurrent failures to understand what people were saying. Their lack of patience, due to the misunderstanding of what deafness really means and me not being able to understand anything which is not written (not on audio-recorder or loudspeaker) or spoken in such a way that I can lip-read it (so with correct visibility conditions, not mentioning the beard and whiskers / chewing-gum or cigarette unsolvable problems).

Improving my hearing would perhaps not magically solve these issues, but would at least improve my current situation, by allowing me to lip-reading with less effort, providing some relief and greater ability to address the problems I had. Thirdly, English was my most painful class, closely followed by Spanish and Latin, and I had been forced into taking Greek for the next year. If I could understand better what the teacher was saying, and consequently improve in all languages, that would lift a great lot of work from my shoulders.

I dwelled in these thoughts until they became part of my daytime stream of consciousness. And one day, where I was again depressed, I just got overwhelmed by the simple idea of being able to understand teachers at school, to reply straight away to anybody's question without asking them to repeat, to get the origin of the everyday noises without being mislead and laughed at by my peers… Being able to go my own way in the hearing world without stumbling or struggling in every step. My current life was just so hard and creepy. What had I to lose, compared to what I could win?

There was no way in hell I would miss this opportunity because I was scared of a surgery.

You Should Also Read:
Born Deaf
Issues faced by deaf children
Defined by deafness


Related Articles
Editor's Picks Articles
Top Ten Articles
Previous Features
Site Map





Content copyright © 2022 by Cecile Tuarze. All rights reserved.
This content was written by Cecile Tuarze. If you wish to use this content in any manner, you need written permission. Contact Felicity Bleckly for details.