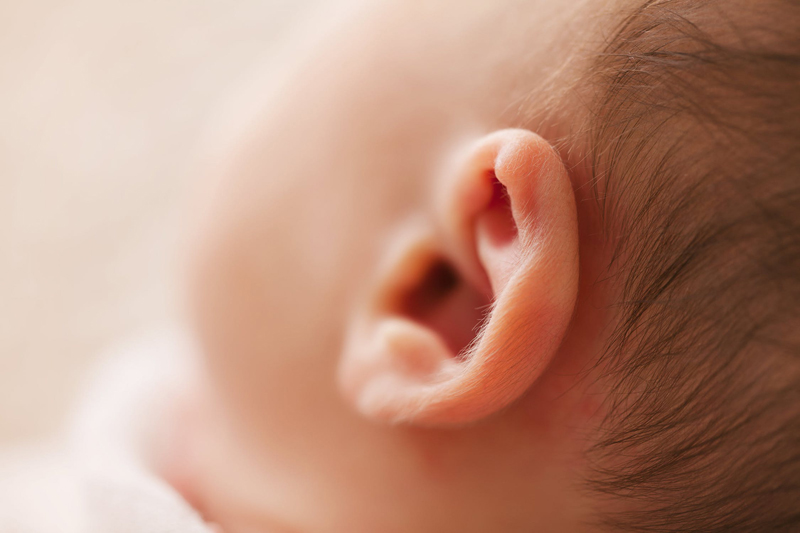 I was born deaf and had struggled through mainstream education all my life. I had heard a friend of mine – who was actually deafer than me – had had a successful cochlear implantation. I wanted to improve my life and decided to have the implant.

From the day of my decision and for three months, I stubbornly fought my parents' ill-willed arguments against the cochlear implant. "It's far too expensive. – No, it's entirely funded by government. – The auditive devices will be expensive to look after – There's government help and manufacturer warranty. – It's a dangerous surgery. – It's my body, not yours. – It's not worth the effort. – It'll be my effort, not yours. – You'll not be eligible. – It's the doctor's job to say it, not yours. – The medical examinations will be too expensive. – They're free too."

However, they finally accepted I could start the eligibility tests, probably only to get rid of me. And I got it. Doctors and speech therapists declared me eligible, and my surgery was scheduled six months later, shortly after my thirteenth birthday, in 1998. My parents were placated. My speech therapist was exhilarated. I just had to get over my fear of the surgery.

Truth be told, I never totally got over it, despite the surgeon and my speech therapist's kind explanations and support; but I managed to control it enough to be able to go through with it. The nurse gave me a sedative when I woke up on the morning of the surgery, that helped a fair bit, and everything went OK. Besides, when you have had the anaesthetic injection, you can only surrender to it!

The recovery was a matter of time and easily dealt with. The first speech therapy sessions a fair bit more laborious ("It's 'fish'! – No, it's 'boat'…") but I was prepared to do it. I knew all the auditory links would be gone and I would have to wait while my brain rebuilt them from scratch. It wasn't as if I had a lot to lose, but in the beginning it was disorientating. I also knew it would take far less time than when I was a child, because the auditory information I received now was far more detailed and better, and because my brain would adapt more quickly than if it hadn't heard anything before. I just had to work to get it right.

It took three years of three sessions a week to not only catch up to my former hearing and understanding level but I utterly overtook it and even my family noticed – it was totally worth the work.

I was now able to distinguish between different noises at home, some I had never heard before. I drove my siblings mad one afternoon, trying to find the origin of a noise they pretended didn't exist, until the babysitter realized it was the rain on the roof. From this moment, they realized a bit better the depth of my hearing loss and gradually stopped laughing at me.

My speech improved considerably and I could now be understood straight away by strangers – no more blushing and shame when asking for something. People believed I was a foreigner, not that I was mentally retarded as was the case before. It turned my world upside down. I became aware that my high school diploma – where you had oral exams – wasn't out of reach anymore, and realized I could now have talks with my classmates without drowning in exhaustion. Suddenly, I was able to imagine finishing school, and even doing higher studies.

It was the beginning of seven years of successful studies in Arts and Languages. I was allowed to have Cued Speech professionals in class after I finished high school, because I still needed them to fully understand teachers without too much strain. By now I was performing very well.

Above all, I wasn't locked in my deafness anymore, thanks to the improvements given by the cochlear implant. I now had friends to talk to, whom I understood quickly and easily, and could live on my own, which was a blast.

However, during my final year at University, I noticed I was beginning to strain again to understand people. The annual hearing tests started to show dwindling results, which soon led to more detailed tests. I was still having speech therapy, so it could not come from a lack of work. These showed the implant had lost electrodes, which had impacted on my hearing ability. I could either stay where I was, hoping not to lose more electrodes, or I could undergo a new surgery to be explanted and reimplanted.

By I was now twenty-three, and the decision was, again, taken on my own since my parents didn't want to talk about it and kept saying I just needed to make more effort, or do more speech therapy.

I didn't want to lose anything of what I had gained with the first implant; this was just too precious to somebody who had lived in strain, exhaustion and solitude for thirteen years. I just asked for the surgery as soon as possible. My surgeon approved it and scheduled me for March 2010, eleven years after the first one. We also agreed to switch from Advanced Bionics to Cochlear, since their implants lasted longer and were safer.

But I was to leave for Australia in the following June, which would give me only two months of speech therapy to get used to the new implant before the departure. Quite a gamble. And I was still scared of the surgery! Fortunately, it was much shorter now – only an hour and half instead of four hours – and now that the way to insert the implant was already made, the risks were noticeably lower. As for the speech therapy, it was a matter of work and I was good at it.

The surgery went fine; I got out of the hospital three days later and fully recovered in two weeks despite a lot of heartburn caused by medicines. The switch-on was a breeze, and the speech therapy started on the spot. By the time of my departure for Australia, I was already back to my previous level and starting to catch up to the best hearing level I had ever had.

I had a whale of time all of the year I spent downunder, meeting lots of people, doing lots of odd jobs and speaking English all the way long. And I came back to France only to discover I had gone through the roof in terms of hearing levels. I was doing 50% better overall than with the first implant, and it was still a work in progress. The gamble had paid off.

I still can't phone nor fully understand music today, and may never be able to do so – but that doesn't matter. Because today I hear all the everyday noises such as the doorbell or the phone ring without being mistaken. I can make out the difference between voices and noises, and within context I can catch a few sentences without lip-reading. Above all, I can make myself understood in French and English and I can understand what anybody says to me in both languages without making them repeat everything all the time or straining to understand them.

I did the studies I wanted, chose the job I wanted, and at last got good friends, both good-hearing and hearing-impaired. I travelled on the five continents, backpacked on my own in Australia and New Zealand and became fluent in English. All of which would never have been possible without the implant.

With the implant, I became what I wanted to be: an independent person, having the life I wanted, and not afraid to be trapped in misunderstandings anymore.

Before the cochlear implant, I was locked in my deafness, apart from the world. Now, I'm free.

You Should Also Read:
Born deaf
Making the Cochlear implant decision
What is a cochlear implant?


Related Articles
Editor's Picks Articles
Top Ten Articles
Previous Features
Site Map





Content copyright © 2022 by Cecile Tuarze. All rights reserved.
This content was written by Cecile Tuarze. If you wish to use this content in any manner, you need written permission. Contact Felicity Bleckly for details.