Unity Can Shed Insecurities In Black Women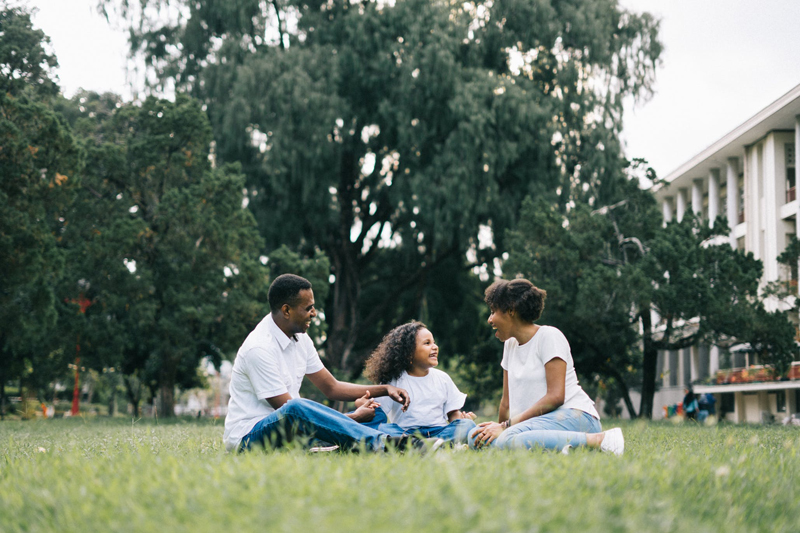 Black Women are talking more about the insecurities that they sometimes struggle with. While many have learned to overcome their insecurities, others are still trying to find a way to get through theirs. One thing is certain: the more you talk about it and expose it, the more likely you are to conquer those insecurities.

These insecurities are rarely spoken of. There is a tendency to hold in what is bothering us, rather than to discuss it. Whether for fear that someone will betray our confidence, or that we may appear jealous, or even the very notion of appearing insecure.

Insecurity is a dirty word amongst Black women, and men alike. Countless discussions have surrounded the insecurities of Black men and whether or not that is the reason why some fail at their responsibilities, or engage in extra-marital affairs, or do not commit; because of their insecurities. In general, when looking at the insecurities of Black men, most insecurities surround their ability to provide for their family, to succeed in the work place, to be that "man" that they were taught defined who they were.

On the whole, however, when we discuss Black women and insecurities, more often than not it has to do with our relationships, appearance, and the comparison of ourselves to other women. There are also concerns about being successful and being able to contribute and provide. But for the most part, the insecurities that many Black women face deal with their physical, emotional, and mental being. As well as, the constant comparison to other Black women.

In order to deal with insecurities, we must first admit to having them. No one really wants to talk about how they feel when it comes to their bodies, relationships, or life in general if you are not one who openly discusses these issues. However, for those of us that do, we find that the more we can talk about it, the more solutions we come up with.

Most insecurities come when we compare ourselves to another. For many, this started way before we reached womanhood. Most young girls begin comparing themselves to another at a very young age. The society in which we live only adds to our increased fixation on what other women look like and what they have. We enter into a constant cycle, in which we are constantly grading ourselves by the measure of another; only to find ourselves coming up short each and every time.

What is it, in our minds, that have so many of us not satisfied with who we are and what we have? Why do we find ourselves coveting what another woman has or looks like, instead of appreciating what we bring to the whole of womanhood as an individual?

Many conversations have been heard where in which women have expressed jealousy or inferiority to another woman. They felt that if they, too, could have, achieve, or look like that other woman, they would be happy. The grass is often greener on the other side of the fence. So many women are trapped by what appears to be, that they may very well be surprised that the person they covet could be just as miserable, and wishing they had what another had.

Jealousy and thoughts of inferiority are just symptoms of being insecure. Insecure is lacking self-confidence and assuredness; having self-doubt, uneasiness, and uncertainty about one's life and future, being subject to constant fears. In relationships, an insecure man may be controlling; an insecure woman may be controlling, as well, needy, and constantly seeking validation. Insecurity in relationships can definitely lead to abuse.

Black women and girls have long struggled with insecurities. Some insecurities being adopted from childhood; being made to feel as though the skin we are in was not good enough. Our relationships with both mother and father, or the lack there of, has a great impact on who we are and how we see ourselves, and if we have a propensity for being insecure.

Validation when we are young is key for most women. The more validation and love we received as a girl, directly affects the opinion and value we place on ourselves as women. Although, there are some who have received this, and still may find themselves in a place of insecurity when it comes to relationships, our bodies, or our abilities.

As Black women, something amazing and powerful happens when we come together and support one another. Coming together and having open, honest dialogue about our struggles has proven to be key in us overcoming and shedding our insecurities.

It is clear that our ancestors; that our mother's understood the power of coming together and validating their daughters, whether they gave birth to them or not. Black women have the ability to bring encouragement and enlightenment to black girls when we stand together and admit our truths. When we, as a community, band together, and tell our truths, and receive acceptance from amongst ourselves—we are dismantling the power that insecurities have over our lives.

But we must be willing to share and open up. We have to be non-judgmental and critical; but loving and accepting, and supportive; creating environments in which we can shed our inhibitions, and share our truths and struggles without fear of being ridiculed or judged or gossiped about.

There is healing and power in unity. And when we, as Black women, come together, we can help shed those insecurities.
You Should Also Read:
Defining Who You Are
Recognizing The Truth About Yourself
Why Do We Do What We Do?


Related Articles
Editor's Picks Articles
Top Ten Articles
Previous Features
Site Map





Content copyright © 2023 by Ruthe McDonald. All rights reserved.
This content was written by Ruthe McDonald. If you wish to use this content in any manner, you need written permission. Contact Ruthe McDonald for details.