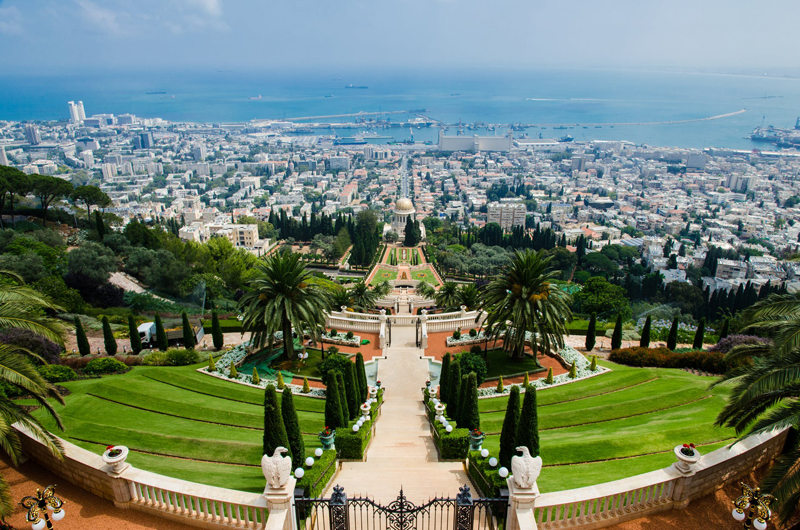 Religion has throughout history assured mankind that there was more to life than just this physical world. Or, at least, that people should behave as though death were just a door into the next life experience. Traditions have decorated the possibilities, good and bad, to provide either encouragement or warning meant to modify daily behavior, but the core meaning remains.

The Bahá'í Faith teaches that humanity is not a group of physical beings having occasional spiritual experiences, but rather, spirits associated for a short time with physical bodies. The soul is separated from God at conception of the physical body, but will continue to exist as an immortal spirit after the body dies, eternally making its way back to its Creator.

"Man--the true man--is soul, not body; though physically man belongs to the animal kingdom, yet his soul lifts him above the rest of creation. Behold how the light of the sun illuminates the world of matter: even so doth the Divine Light shed its rays in the kingdom of the soul. The soul it is which makes the human creature a celestial entity!" - 'Abdu'l-Bahá, Paris Talks, p. 85

Bahá'ís believe that God is a good and loving parent, that this material world is actually a huge learning laboratory, replete with both enriching experiences and chances to test progress. Bahá'u'lláh, Prophet/Founder of the Bahá'í Faith, provided the goals and the tools for this stage of human development: reiteration of the purpose of life being to know and love God and to improve character, plus laws designed for this time in human history to help both individuals and communities achieve success.

Religion is the only institution which has preserved learning and guidance over extended periods of time--I'm talking hundreds and thousands of years. Religious teachings, the core of which are about virtues, provide values that govern individual and group decisions. Among the oldest of those is that there is a spiritual, non-material component to human life--but development of virtues is the responsibility of each individual.

Improving character and developing virtues requires education, which is most of what core religion is about. But education is not memorizing words to recite in groups or facts to regurgitate on written tests. Learning involves transformation of human character and behavior. It requires some trial and error, but can be greatly enhanced by having a framework that has been proven successful by others. Human beings are not solitary by nature; the species has survived by successful cooperation and collaboration. Anything we can learn from others without having to make the same mistakes ourselves, enhances learning and living.

Bahá'ís believe that there is only one God, who has always provided both the learning space and the instructions on how best to utilize this physical world. There are aspects of creation, however lovely it might be some days, that are going to cause pain, but we learn from both good and bad experiences!

Among the changes and chances of this physical life are illness and calamity. How can we deal with the sometimes dramatic personality changes of dementia, for instance? What has happened to the loved ones now lost to us? Are their souls irrevocably damaged, or even missing, when hidden by the symptoms of physical or mental illness?

Bahá'u'lláh assures us, "Know thou that the soul of man is exalted above, and is independent of all infirmities of body or mind. That a sick person showeth signs of weakness is due to the hindrances that interpose themselves between his soul and his body, for the soul itself remaineth unaffected by any bodily ailments. Consider the light of the lamp. Though an external object may interfere with its radiance, the light itself continueth to shine with undiminished power. In like manner, every malady afflicting the body of man is an impediment that preventeth the soul from manifesting its inherent might and power. When it leaveth the body, however, it will evince such ascendancy, and reveal such influence as no force on earth can equal. Every pure, every refined and sanctified soul will be endowed with tremendous power, and shall rejoice with exceeding gladness." - Gleanings from the Writings of Bahá'u'lláh, p. 153

So, for Bahá'ís, death is actually a release. Reminds me very much of how I always felt at the end of the school year--free!
You Should Also Read:
Humanity's Greatest Tragedy
Benefitting from Life's Tests
The Eternal Covenant


Related Articles
Editor's Picks Articles
Top Ten Articles
Previous Features
Site Map





Content copyright © 2023 by Cheryll Schuette. All rights reserved.
This content was written by Cheryll Schuette. If you wish to use this content in any manner, you need written permission. Contact Cheryll Schuette for details.