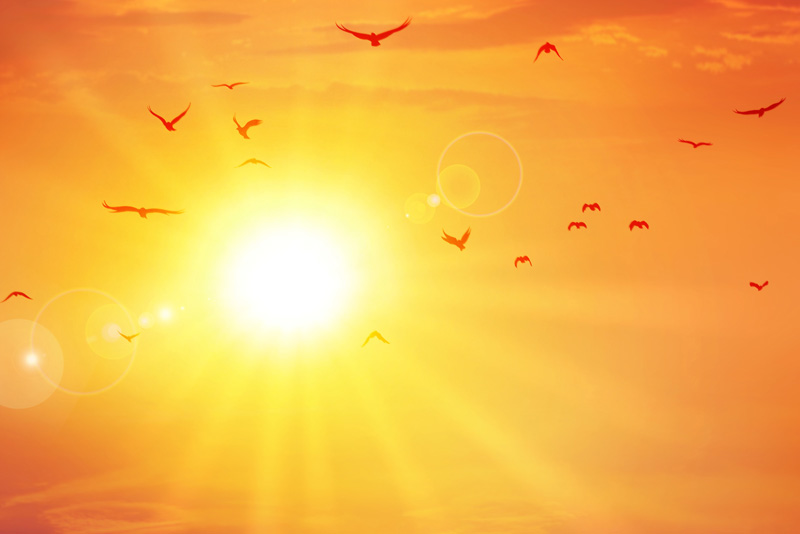 Do you ever struggle over important decisions? How long does it take you to decide on a path that will affect your future? What methods do you employ? Do you list the positive and negative points? Do you ask the advice of friends? Do you chart your horoscope? Do you flip a coin? Maybe you don't doubt, but charge ahead with whatever seems right. The bible tells me and I have learned from harsh experience, that I should inquire of the One who created me when making these decisions. My God has plans for my future - better plans than I could design for myself.
When my daughter was young, I had to protect her from certain decisions she was inclined to make. Children often rush into things. They choose without thinking. Engrossed in their play, they run into traffic or into dangerous activity, never thinking of the consequence. As parents, it is our job to protect them. We shake our heads and wonder why they don't ask us before acting because we can see the bigger picture and the problems they may run into.
As adults, we are often guilty of the same unthinking behavior. As Christians, we are advised to ask our Heavenly Father for guidance in decision making. However, we tend to act just like the children - too busy to stop and ask, too sure of our ability to decide. We often rush into life-changing actions without taking time to ask the One who sees the big picture.
There is an ancient book that tells the story. In the Bible, time and again, people insisted on going their own way. Their God faithfully offered guidance but they preferred to make their own decisions. Thinking that times had changed and believing themselves to be more aware of modern conditions, they rebelled against ancient wisdom. They searched for new wisdom or man-made methods of charting their future.
People have not changed. The people of the bible experienced the same emotions, confusion, fears, and hopes for the future as we do today. God has not changed. He is still in charge. Godly wisdom is still the only true wisdom.
Things to remember before important decisions:

Before making decisions, I will seek quiet time with my God.

I will study His word to see that bible people were not so different from me.

I will pray for His will.

I will ask for that ancient wisdom.

I will inquire of my Heavenly Father, who sees the big picture and has my best interests at heart.

I will trust in the answers He gives even when they conflict with modern wisdom.
And when I use this method of decision making, there will be peace.

From Jeremiah 6:16 "ask where the good way is and walk in it and you will find rest for your souls."

From Isaiah 30:15 "In repentance and rest is your salvation, in quietness and trust is your strength"
I have rushed ahead of God in the past and may do so in the future. I have often found myself in a mess of my own making.
But God says that He will clean up that mess. He will heal my life and get me back on the way of wisdom.
From 2 Chronicles 7:14 "If my people who are called by my name will humble themselves and pray and seek my face and turn from their wicked ways, then I will hear from heaven and will forgive their sin and heal their land."
You Should Also Read:
When God Has Other Plans
Regular People - Noah, Abraham, and Isaac
The Adulterous Woman of the Bible


Related Articles
Editor's Picks Articles
Top Ten Articles
Previous Features
Site Map



Follow @LynneChapman
Tweet





Content copyright © 2022 by Lynne Chapman. All rights reserved.
This content was written by Lynne Chapman. If you wish to use this content in any manner, you need written permission. Contact Lynne Chapman for details.