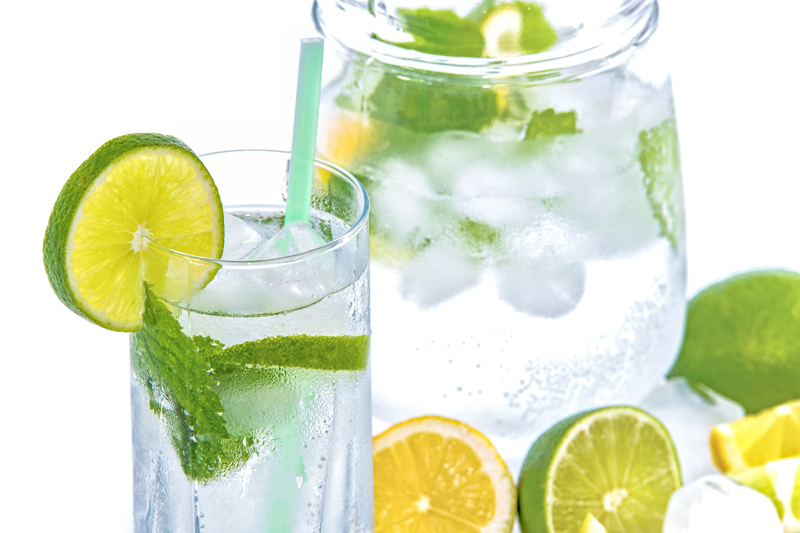 Blueberries are very diverse, adding great flavor to sweet or savory dishes. They're sweet and juicy and have amazing health benefits. Known as one of the world's healthiest foods, blueberries are rich in antioxidants, which help our bodies fight cancer-causing free radicals. They're a great addition to a low-sugar diet as well, because blueberries have been shown to have little impact on blood sugar levels.

Blueberries grow well across the United States, especially along the east coast and in many southern states. The growing season is quite long and if you have an abundance of blueberries, they can easily be frozen without losing their health benefits. Just pick, thoroughly wash and dry the blueberries and lay them out on a cookie sheet in the freezer until frozen through, about 4 hours or overnight. Once frozen, put the blueberries in a freezer-safe bag and store in the freezer until ready to use. Frozen berries should be used within 3-6 months for best quality.

A great use for blueberries is as a compote (stewed fruit).

Makes 2-3 servings.

Ingredients:

1 c organic blueberries (fresh or frozen)
1 Tbs ghee or unsalted butter
1 Tbs honey (or other natural sweetener of choice)
1 tsp lemon juice (optional)

Directions:

In a small saucepan, over medium heat, melt ghee. Add blueberries and lemon juice and cook until blueberries are macerated, about 10-15 minutes, stirring often. Slowly stir in honey, or other sweetener and continue to cook 2-3 minutes more.

Remove from heat and cool. Can be refrigerated up to 5 days.

Suggested Uses:

This compote works well as a dessert topping over ice cream, brownies or angel food cake. As a breakfast treat, drizzle warmed compote over pancakes or mix cold into plain yogurt.

Compotes can be made with any type of fruit. Use this recipe and replace the blueberries with strawberries or blackberries, or chopped peaches, apples or pears. Play around with adding spices like cinnamon or nutmeg.

To make a syrup, add ½ c. water to the saucepan and simmer fruit about 30 minutes, until mixture thickens slightly. Add an extra ½ Tbs sweetener (to taste). After cooking, strain through cheese cloth and cool, discarding the fruit pulp. Can be refrigerated up to 5 days.




Related Articles
Editor's Picks Articles
Top Ten Articles
Previous Features
Site Map





Content copyright © 2022 by Cati Arcuri. All rights reserved.
This content was written by Cati Arcuri. If you wish to use this content in any manner, you need written permission. Contact Cati Arcuri for details.