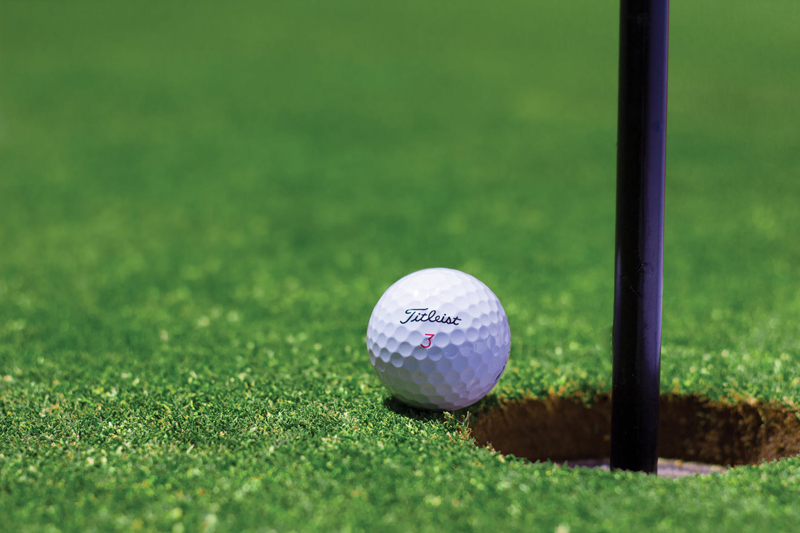 Since our Ladies Golf Group is losing members with fewer new golfers coming our way. I decided to organize a beginner's class for ladies and include those who have played in the past and want to update their game. I contacted Matt Somerfield our Pro if this could be arranged and gave him a run down as to how I would like to have it organized. He suggested that Allison Williams who is a student at Mary-Hardin Baylor in Belton and works for the Mill Creek Golf Club would be a good person to work with.
I contacted Allison by email to see if she was interested and she was very much interested so I sent her my suggestions as to how it would work. I wanted these classes to continue for a month with her giving the instruction on the first Monday and the remainder of the week I would take the class to a section of our course that is not in play at this time. During the rest of the week we would work on the instruction that was given on the first day. Then each day I would give the class drills, contests and games. I would give out prizes for the golfer who tallied up low scores on the final day each week. I also mentioned that I wanted these lessons to take place at 4:00 p.m. to attract any working ladies.
The order of the instruction would be the first week putting, second week chipping and pitching, third week on sand shots and the final week on fairway woods and driver shots. By spending extra time each week on the specific lesson it would make them more aware of this part of the golf game. I was hoping this type of beginner lessons would make them work hard after each lesson and it would become more natural to them.
I have put together a ditty bag filled with things they will need to get started in these lessons. A small red bag is filled with three practice golf balls, package of tees, small holder for ball markers, note pad and pencil and finally a towel and small bottle of water. They will be charged $5.00 each for these lessons. I wanted to keep this entry fee small to attract more golfers. I will pay Allison for her time since she is willing to do this. I hope this is successful as a way to start off beginner golfers to get them started in the right way learning each shot well enough so they are comfortable with each part of the golf game.
After a visit with Matt he was not willing to have me pay for Allison's time that a $5.00 charge should be added to the fee. So I agree to make it $10.00 fee which will take care of Allison's time of teaching the Monday class. We will send out a notice to members and have postponed the starting date as April 28 to give time for members to sign up for these classes.
I still plan to use the last day of all the lessons with a nine hole contest. We will follow this event with refreshments and a discussion as to how they did on their first nine holes of play. This will be their time to share their thoughts as to how this system of lessons worked for them to learn the golf game. I am hoping we get enough ladies who will want to join the Ladies organization of the Mill Creek Golf Club or hopefully the Salado Golf Club at Mill Creek.
Each person will get one of these beginner golf bags.


Related Articles
Editor's Picks Articles
Top Ten Articles
Previous Features
Site Map





Content copyright © 2022 by Letta Meinen. All rights reserved.
This content was written by Letta Meinen. If you wish to use this content in any manner, you need written permission. Contact Sandy Eggers for details.