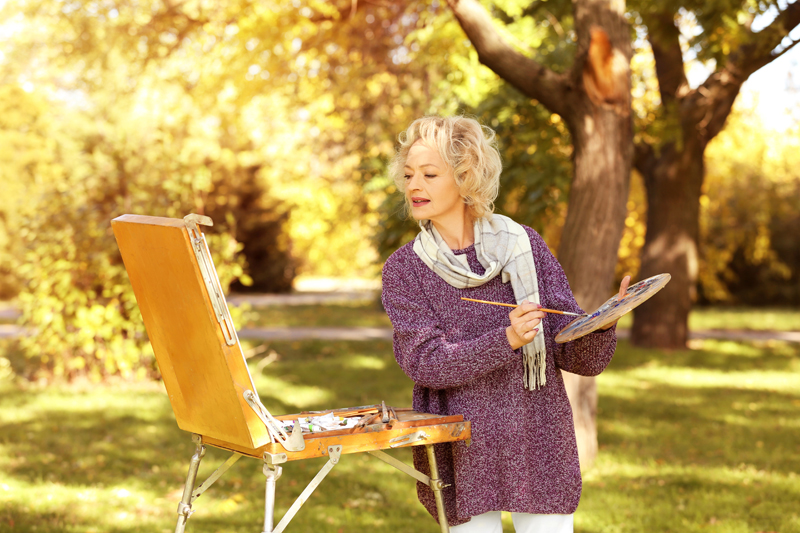 Many of us hadn't heard of bucket lists before the 2007 Jack Nicholson and Morgan Freeman film of the same name (The Bucket List). A bucket list enumerates the things we want to do before we die (kicking the bucket). Let's use the term "life list" here, since it has a more positive connotation than "bucket list."

Co-author of the 2009 book, Creating Your Best Life: The Ultimate Life List Guide, Caroline Miller, says, "The research is clear that the happiest people wake up every day to short- and long-term goals that involve taking risks, connecting with others, and persistence." Constructing and acting on a life list enhances our satisfaction and encourages us to look forward instead of back.

We sometimes think of risk-taking as daring feats, such as jumping out of an airplane, but in this context the meaning is very broad. Moving out of our comfort zone could signify something as simple as going to a movie alone if that is an activity we've never attempted before. Looking forward to new experiences, undertaking a venture that we've never tried, making the plans instead of reacting to someone else's plans, all enrich our quality of life and support successful aging.

Our intent should be to prepare a life list, experience each rewarding event, and subsequently bask in the positive memories. Our wishes are more likely to come true if they are within reach and we strive to make them happen. Also keep in mind that we can't create a list for someone else, no matter how well we think we know that person; many individual wishes are kept private for fear of seeming silly or inconsequential. Sometimes people prefer exciting experiences to more serious ones, for example, hang gliding rather than pondering the classics. Only we can decide what kinds of events would mean the most to us.

To make worthy contributions to our life list, we could ask ourselves, "If I knew that I were going to meet our Maker next month, what would I be sure to do between now and then that would bring me the most joy and gratification?" Items that have been reported on other people's life lists, in addition to millions of others, are: learn to fly a plane; write poetry; stand under a waterfall; ride in a horse and carriage; take a trip in a hot air balloon; be more outgoing and make new friends; learn to scuba dive; learn a new language; and travel just about everywhere, especially to visit the Great Barrier Reef, the Northern Lights, and the Great Wall of China.

I have a life list with about four places in the world I'd like to go, and a few creative endeavors that I keep saying I'm going to do and never get there, e.g., playing the guitar and writing another book. I'm trying to put timelines on each of my life list items and remind myself that if I do these things I will be creating wonderful memories and be personally thrilled about each accomplishment.





Related Articles
Editor's Picks Articles
Top Ten Articles
Previous Features
Site Map





Content copyright © 2023 by Patricia Villani, MPA, PhD. All rights reserved.
This content was written by Patricia Villani, MPA, PhD. If you wish to use this content in any manner, you need written permission. Contact Patricia Villani, MPA, PhD for details.