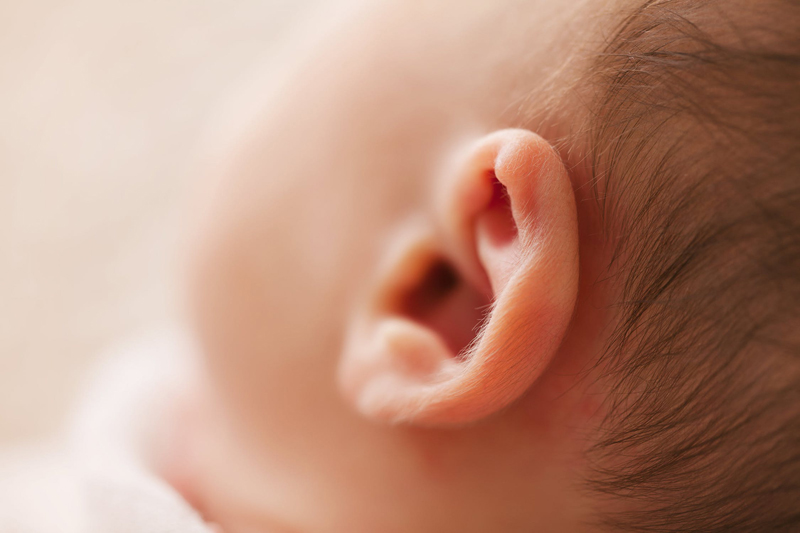 When I had hearing aids all they could do was amplify all sound. My aid couldn't cut out background noise because the technology did not adjust sound levels for different frequencies. What was worse the aid could not make up for frequencies I could no longer hear. So I had a bombardment of sound all at one level. The clicking of a typewriter keyboard, the phone ringing, the footsteps of people walking by were exactly the same volume as someone's speech. I could no longer hear high frequencies so all these were not there and what I heard was a cacophony of sound in the lower registers. Put this together with the bulky size of hearing aids – and is it any wonder I felt wearing one was worse than not wearing one.

However, the past decade has brought major changes to hearing technologies. Most of us have heard of implantable hearing solutions - cochlear implants and BAHA. These return almost normal hearing to many people (me included). They are small, easy to wear and give excellent results but these are a final solution available for people with a severe to profound hearing loss.
Hearing aids, however, provide help for people with a mild to moderate hearing loss and the new technologies make what I had to use as a hearing aid seem like I was using an ear trumpet!

The first significant difference is size. Micro technology means a powerful hearing aid can be so small it can sit on your finger tip. A hearing aid this size can be inserted into your ear canal and is almost unseen. It is comfortable to wear (when compared with behind the ear aids) and they provide natural sound amplification.

Hearing aids are so sophisticated they are tailored to an individual's hearing needs which can be adapted for many sound environments. Where once all I heard was just loud sound on all frequencies, a hearing aid can now be programmed to cut out specific sounds if the wearer can hear these naturally and it can adjust sound frequencies which are no longer heard to a level which the listener can still hear.

According to a report in The Clay Times Journal hearing aids are leading the way in wireless technology. Most advanced hearing aids now make use of wireless connections and my cochlear implant processors can be programmed and changed with a remote device.

But what does this mean for hearing aid wearers? Well they can change their programs and listening settings with their mobile phone or android. This means of course they are not putting their hands anywhere near their ears – and like almost everyone – simply appear to be swiping their phone! It's discrete, accurate and they can easily see what settings are on or make adjustments for different environments.

Wireless technology allows many hearing aid users to use a phone hands free, enjoy TV listen to music all without cords or relay neck loops because sound can stream straight to the device. One important advantage is the hearing aid user can adjust the volume to meet their needs while it remains at the same level for any person listening to the same media. Even in new environments there are small discrete portable devices which can stream live sounds straight to the hearing aid. Listening in airport, a lecture theatre or to TV at a friend's home can now be a reality.

If you have – or know someone who has – a hearing loss improving hearing is so much better and this makes it easier to cope with living.

You Should Also Read:
Using a hearing aid
Assistive listening devices
The stigma of hearing aids


Related Articles
Editor's Picks Articles
Top Ten Articles
Previous Features
Site Map





Content copyright © 2022 by Felicity Bleckly. All rights reserved.
This content was written by Felicity Bleckly. If you wish to use this content in any manner, you need written permission. Contact Felicity Bleckly for details.