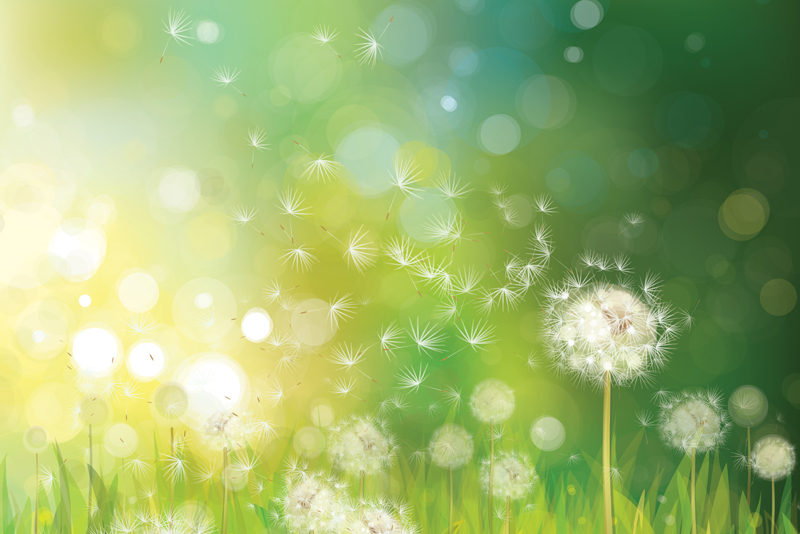 Dandelion is a medicinal herb that is far more than a nuisance weed in the lawn. Sipping dandelion tea offers many health benefits, including reducing allergies and inflammation.

Dandelion has antioxidant and anti-inflammatory properties which might help alleviate allergy symptoms. Drinking dandelion tea, about one cup per day, aids the liver in production of bile which reduces inflammation.

Dandelion's benefits extend beyond allergies.

•Dandelion aids digestion, stimulating the production of digestive juices.

•Some people drink it for weight loss because it stimulates bile production that improves digestion and rids the body of toxins.

•Drinking dandelion tea may help normalize blood sugar levels in individuals with diabetes.

•There may be cancer-fighting properties in dandelion.

•Roasted and minced dandelion root may be brewed as an alternative to coffee.

•It may be helpful to people with eczema and other skin conditions, asthma, arthritis, gout, rheumatism, gall stones and metabolic disturbances.

•Other conditions it may help are: bone disorders, low blood pressure, poor circulation, ulcers, anemia, bad breath, constipation, colds, lowering cholesterol, cardiac edema, heartburn, swollen glands, hot flushes and sleep.

You can purchase dandelion tea or make your own. I like Traditional Medicinals, Organic Roasted Dandelion Root Tea. You get 15 wrapped tea bags for less than $5.

A more economical route is purchasing the tea in bulk. My bulk tea preference is Frontier Natural Products, Cut & Sifted Dandelion Root Natural, 16 oz. For under $15, you get 95, one-teaspoon servings.

To make the tea, place a tea bag or tea infuser in 12 ounces of hot water, and brew for about one minute. Drink one cup a day for health benefits.

Homemade dandelion tea can be made by brewing one ounce of dandelion root in one pint of water for 15 minutes. Roasted dandelion root is the most flavorful. However, you need to use True Dandelion, which is not the kind growing in your yard.

Side effects include gastric discomfort and allergy if consumed over a long period of time.




Related Articles
Editor's Picks Articles
Top Ten Articles
Previous Features
Site Map





Content copyright © 2018 by Sheree Welshimer. All rights reserved.
This content was written by Sheree Welshimer. If you wish to use this content in any manner, you need written permission. Contact Sheree Welshimer for details.