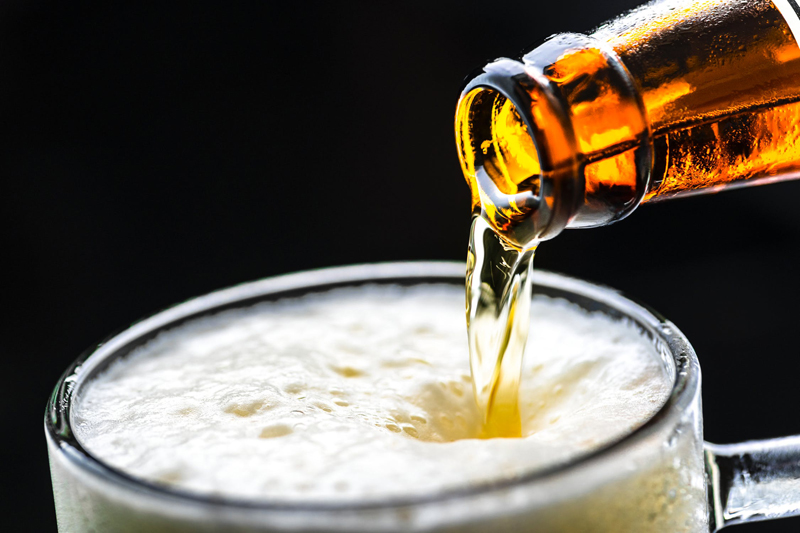 When Judy Wicks moved into a small brownstone row house on Philadelphia's Sansom Street, she had never heard of Madame Helena Petrovna Blavatsky; nor did she have any knowledge of the Theosophical Society in New York City, an organization born of Blavatsky's universal ideals. Madame Blavatsky was a Russian of noble lineage who purportedly traveled thrice around the world. For a short time, she had lived in Philadelphia in the very house that Wicks occupied.
In her White Dog Café Cookbook, Wicks narrates a legend about this remarkable woman. Madame Blavatsky, on the verge of becoming an amputee, cured herself "by having a white dog lie across her leg, healing all in no time." The story stayed with Judy Wicks for many years, inspiring her to focus on bringing people together with fine cuisine, organic agriculture, and humane farming.
In the book, she continues with an account of her first meeting with a man who blew-in off the street like "a magician," Chef Kevin Von Klause, who soon became her business partner, founding the White Dog Café in that same Philadelphia brownstone in 1983. Twenty-six years later, Wicks sold her Café to Philadelphia restaurateur Marty Grimms, who vowed to carry on the traditions she cultivated over the years.
The White Dog wins high marks for fine cuisine sourced from local farmsteads and a healthy list of libations that include a dozen taps of well-kept, local draft beer and additional hand-crafted beer protected in aluminum bullets. A solid list of craft beer is unusual for many high end restaurants, but trailblazers like the White Dog are changing the landscape of American dining.
And we're not too proud to love our dogs.
Good Dog in Philadelphia, the Blue Dog Tavern and Pub in suburban Philly, Pub Dog in Maryland, Laughing Dog in Idaho, and Big Dogs Draft House in Las Vegas, Nevada all pay tribute to our loyal companions. Craft Brewers stake a claim in the spirit of man's best friend, as well. Flying Dog Brewery of Frederick, Maryland was born of a bark heard halfway across the world.
In 1983, George Stranahan had just completed a successful climb up the face of K-2, the second highest mountain on earth after Mount Everest. No doubt, he was aware of climber Fosco Maraini's description of the mountain and its stark name, K-2:
"… just the bare bones of a name, all rock and ice and storm and abyss. It makes no attempt to sound human … It has the nakedness of the world before the first man … of the cindered planet after the last."
And yet, Stranahan had conquered it.
Whether it was the adrenaline of escaping imminent death or the thin air that made his mind growl, Stranahan formed a new life philosophy as he stared at the crazy image of a winged dog on the wall of a Pakistani bar. A recurring thought howled through his brain: "It is amazing what you can achieve if nobody tells you that you can't." Seven years later, with Hunter Thompson and Ralph Steadman, George Stranahan founded the Flying Dog Brewpub in Aspen, Colorado. After a few short years, the Gonzo Godfathers moved to a production brewery in Denver, and then across the country to a cutting edge brewing facility in north-central Maryland.
Flying Dog fashions some of the most gonzo style beers in the country. With the bark of the ACLU, Flying Dog won a legendary lawsuit against the Colorado Liquor Board who attempted to ban the first label designed by Ralph Steadman for Road Dog Porter, complete with its slogan "Good Beer No Sh*t." Freedom of expression triumphed. In the words of P.D. Eastman,
"Go, Dog, Go!"
You may be tempted to think the Flying Dog brewers are all lip-service and no talent. With beers of such well-designed styles as Disobedience Abbey Dubbel, Raging Bitch Belgian Style IPA, and Garde Dog Biere de Garde, Flying Dog brews a portfolio of beers that can stand nose-to-nose with the most prestigious breweries in the country. Their carte du jour encompasses a base of flagship styles, the Canis Major Series, Seasonals (think "K-9 Cruiser Winter Ale"), Wild Dogs that include barrel-aged and high gravity beers, and Limited Release small batch brews, including Lucky SOB Irish Red Ale and Black Lager with Cherries.
If you follow the scent of beer to the West coast, your dogged determination will lead to the city of Portland, Oregon, near the confluence of the Willamette and Columbia Rivers. In 1993, Alan Sprints launched Hair of the Dog Brewing Company, inspired by beer historian and writer Fred Eckhardt (1926-). Sprints set out to craft beer styles that had fallen into extinction, beginning with his first recipe for Adambier, a vanished style from the city of Dortmund in Germany. Eckhardt is recorded as the first consumer to officially purchase Hair of the Dog's Adam in August of 1994.
Other beer styles followed as little sound "bites" with names like Matt, Ruth, Greg and Fred. Brewing operations expanded to encompass Little Dog Dark English Mild and Doggie Claws Barleywine, a high gravity beer made to lie down. Fred, named in honor of Eckhardt, is deep golden amber, with rye malts, ten hop varieties, and 10% ABV. Building on solid base styles, Hair of the Dog brews barrel aged versions of Fred as Bourbon Fred From the Wood, Cherry Fred From the Wood, and Fred Flanders From the Wood.
And what about Sea Dog's Barney? Barney, a Great Pyrenees from the lineage of royal guard dogs in 17th century France, began sailing three months after his birth and kept guard over the brewkettles in the original Sea Dog Brewpub in Camden, Maine. Since 2002, new ownership under Alan Pugsley and Fred Forsley has expanded Sea Dog Brewing to locations in South Portland, Bangor and Topsham, Maine. Sea Dog has won a pack of awards that include Best of Show, Gold medals and five Silvers from the World Beer Championships in Chicago, a Gold medal from the Great American Beer Festival for Sea Dog Oktoberfest, and Bronze medals for Blue Paw Wheat Ale from the Australian International Beer Awards in 2007, 2008, and 2009.
Who let the dogs out?
Classic beer dogs have been legends for a long time. Alex, the Stroh's Beer Dog, would fetch beers from the fridge until his sharp sense of wit turned him into a "lap dog," lapping up beer instead of delivering it to his smug owner. Spuds McKenzie was introduced during the 1987 Super Bowl and became an overnight American idol as he skidded around on a skateboard or lounged on a beach towel, surrounded by bikini-clad Spuds-worshippers. Of course, the ultimate doggie classic is made by Thirsty Dog Brewing in Akron, Ohio. Who could possibly resist an Old Leghumper?
Cheers!
Beer for Busy Dogs:
3 Busy Dogs Bowser Beer - 6 Pack Cock-a-Doodle Brew (12 oz)
Treat Fido:
Cohiba Beer Bone Small Bones Natural Dog Treat, 7-1/2-Ounce Bag
You Should Also Read:
Flying Dog Mural in Gonzo Doggie-Style
BrewDog and the Fight for Supremacy
Beer Dogs and Party Animals


Related Articles
Editor's Picks Articles
Top Ten Articles
Previous Features
Site Map





Content copyright © 2018 by Carolyn Smagalski. All rights reserved.
This content was written by Carolyn Smagalski. If you wish to use this content in any manner, you need written permission. Contact Carolyn Smagalski for details.