A Life You Could Only Imagine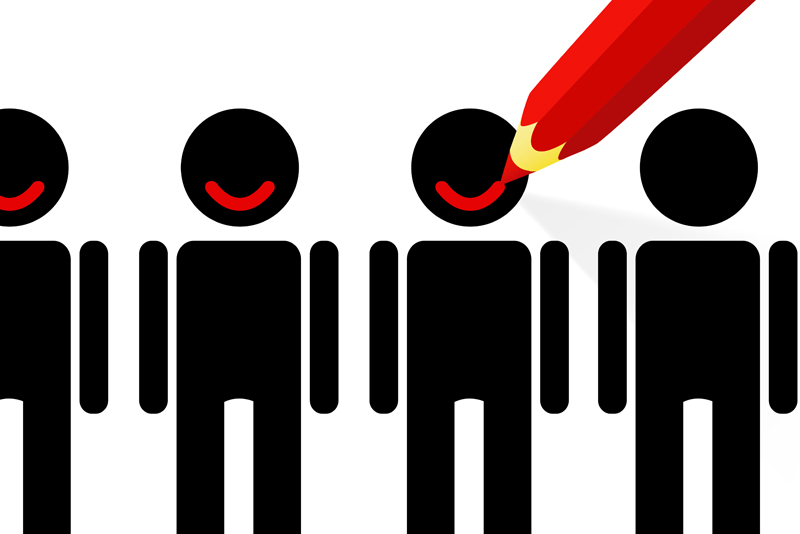 One of the things I heard constantly in my early days in recovery was how my life would change if I worked the steps, went to meetings, got a sponsor, and was of service. I heard person after person share how they could never have imagined the type of life they have today. I understood all of that and was very excited!

I knew for some a much better life might be a life without drinking or drugging and that is all they needed. I also knew that for some a dream life might have been having a roof over one's head and food on the table. A dream life, the kind one could only imagine, is relative to the life a person lives on a day-to-day basis.

Unfortunately, for me, having a life I could have only dreamed of wasn't about basic needs. It was more about wants. It meant a job first; then a better job with more money; a spouse that would stick with me and be successful so we could have more money, more things; travel…in other words, a rather selfish view of what a dream life would look like.

So as my years in recovery continued, none of this really panned out as expected. As a matter of fact, for the first time in my adult life, money was an issue. The lack of it, that is. There were a number of different factors that contributed to the financial insecurity that hit my God Box numerous times. But I was sober, relatively content, happier than I thought I would be but I still thought there had to be more. What that "more" was so eluded me.

Yesterday I found the "more"! I have to digress first and say that during my worst drinking years, both of my daughters made decisions to live at the other end of the country. I would make excuses why they chose to be so far away but deep down inside I knew. It was me.

Well into my years in recovery, my oldest daughter moved back to Arizona (yes, that's where I live). They moved a bit father north but not so far that we couldn't see them as often as time permitted. My second daughter settled in on the east coast. I envied families who weren't scattered all over the place but I felt I should be happy that at least one family was close by.

This past Christmas, my oldest announced that they would be moving to Minnesota! My daughter, her husband, my six beautiful grandbabies…even the dogs! My husband and I were devastated and, yes, they did move. It is hard to express the type of loneliness we felt. It's not like they lived that close but the idea that we would see them twice a year was depressing. I already had one daughter that I saw twice a year and now two???

I grudgingly began packing up kid stuff. DVD's, toys, games, clothes and when I was through, left it all sitting in the bedroom until I got the energy to send them or give some away. We turned off the door chimes. Who cares who opens a door when there is just the two of us? This past Mother's Day was one of my most down days. I hated reading Facebook and all of the happy mothers and daughters together on that special day.

Two weeks ago, the first surprise came. They were moving back! They were moving back to Sedona, probably the most beautiful spot in the US! I held my breath until I knew for sure it was going to happen and as of today, there is no turning back. I cannot tell you the thrill. I never thought it would happen
My son-in-law on the east coast completes his time in the military in February. They did not want to stay in the area but were firm that they would be moving not that far from where they are today. They had a lot of decisions to make and with four little kids the move anywhere would not be easy. My husband and I had prayed that someday they might live out here but we both agreed it would never happen in a million years.

Yesterday, the second surprise! After leaving the military they were coming to make their home in Arizona! There is nothing in the entire world that surprised me more and there is nothing more I could have wanted. Now that she posted in on Facebook, there is no turning back for them either!

My life today? My life today, at this very moment, is the life I have dreamt of. It is the fulfillment of dreams. It has nothing to do with anything material. It's not about the "stuff". It is sobriety, gratitude, peace, love, and my family. The family that I thought I could never have because of the poor choices I had made in the past. My first thought was God is good and oh, how He works in such mysterious ways. I now understand the excitement in a face and a voice when someone shares how he/she could never have imagined the life they live today. Never in a million years. God IS Good!

Namaste'. May you walk your journey in peace and harmony.

Like Grateful Recovery on Facebook. Kathy L. is the author of "The Intervention Book" now in print, e-book, and audio.



Related Articles
Editor's Picks Articles
Top Ten Articles
Previous Features
Site Map





Content copyright © 2022 by Kathy L.. All rights reserved.
This content was written by Kathy L.. If you wish to use this content in any manner, you need written permission. Contact Kathy L. for details.