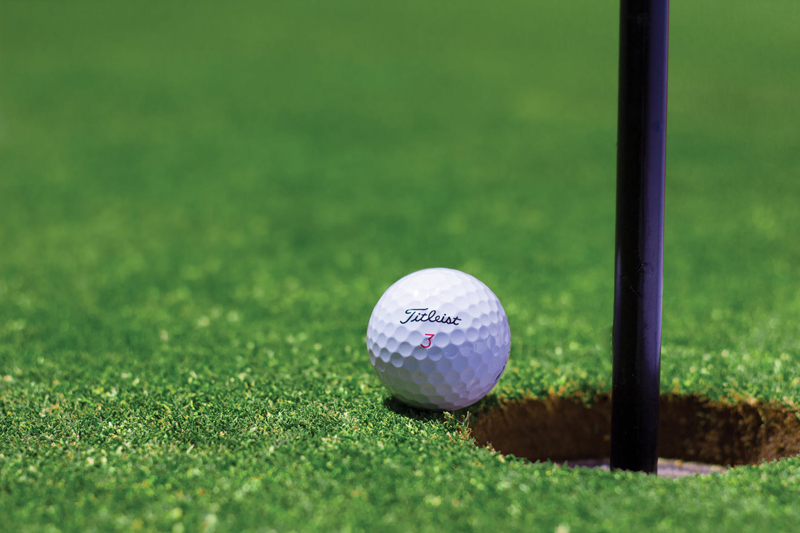 This was sent to me by a friend and I thought it interesting enough to pass it on.

1. 125,000 golf balls a year are hit into the water at the famous 17th hole of the Stadium Course at Sawgrass.

2. The longest drive ever is 515 yards. The longest putt ever is a monstrous 375 feet.

3. Phil Mickelson, who plays left-handed, is actually right handed. He learned to play golf by mirroring his father's golf swing, and he has used left handed golf clubs ever since.

4. The chances of making two holes-in-one in a round of golf are one in 67 million.

5. Tiger Woods snagged his first ace at the tender age of eight years old.

6. Balls travel significantly further on hot days. A golfer swinging a club at around 100 mph will carry the drive up to eight yards longer for each increase in air temperature of 25°F.

7. The longest golf course in the world is the par 77 International Golf Club in Massachusetts which measures a fearsome 8325 yards.

8. The highest golf course in the world is the Tactu Golf Club in Morococha, Peru, which sits 14,335 feet above sea level at its lowest point.

9. The longest golf hole in the world is the 7th hole (par 7) of the Sano Course at the Satsuki Golf Club in Japan. It measures an incredible 909 yards.

10. The largest bunker in the world is Hell's Half Acre on the 585-yard 7th hole of the Pine Valley Course in New Jersey.

11. The largest golfing green is that of the 695-yard, 5th hole, a par 6 at the International Golf Club in Massachusetts, with an area in excess of 28,000 square feet.

12. The driver swing speed of an average lady golfer is 62 mph; 96 mph for an average LPGA professional; 84 mph for an average male golfer; 108 mph for an average PGA Tour player; 130 mph for Tiger Woods; 148-152 mph for a national long drive champion.

13. There are 336 dimples on a regulation golf ball.

14. The first golf balls were made of thin leather stuffed with feathers. Tightly-packed feathers made balls that flew the farthest. Feather balls were used until 1848.

15. The youngest golfer to shoot a hole-in-one was Coby Orr, who was five years old at the time. It happened in Littleton, Colorado, in 1975.

16. 22.8% of golfers are women.

17. Golf was banned in Scotland from 1457 to 1502 to ensure citizens wouldn't waste time when preparing for an English invasion.

18. The term birdie comes from an American named Ab Smith. While playing 1899, he played what he described as a "bird of a shot", which became "birdie" over time.

19. The word golf does not mean "Gentleman Only, Ladies Forbidden". This is an Internet myth. It is thought the word golf comes from the Dutch word "kolf" or "kolve", meaning "club". Historians believe this was passed on to the Scottish, whose own dialect changed this to "golve," "gowl" or "gouf". By the sixteenth century, this had evolved into the word we know today.

20. Don't feel bad about your high handicap - 80% of all golfers will never achieve a handicap of less than 18.



Related Articles
Editor's Picks Articles
Top Ten Articles
Previous Features
Site Map





Content copyright © 2022 by Letta Meinen. All rights reserved.
This content was written by Letta Meinen. If you wish to use this content in any manner, you need written permission. Contact Sandy Eggers for details.