Kraft Cucumber Ranch Dressing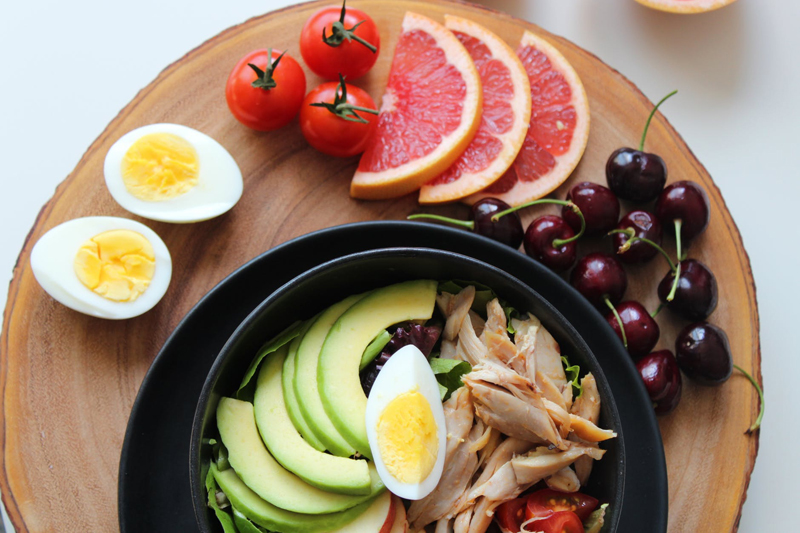 I highly recommend eating a salad a day. Often that involves dressing. How does Kraft Cucumber Ranch Dressing work with a healthy diet?
The dressing is a medium thickness, and pours well over the salads I tested it with. It also works well as a dip, to put broccoli florettes or celery sticks into.
In terms of nutrition, for a single 2 tablespoon serving you get:
110 calories
11g fat (no trans fats)
0mg cholesterol
240mg sodium
3g carbs
0g protein
no vitamins of note
Sugar is indeed the fifth ingredient on the list, behind soybean oil, water, vinegar, and cucumber juice. Still, for most of us the 3g of carbs is a fair trade-off for the delicious salad that we eat with it. So while you can find lower carb dressings if you want to, at some point it becomes a trade-off between what you want to eat and making sure you do have a salad daily. I personally am willing to have pretty much any dressing (within reason of course!) to reach my goal of enjoying my daily salads.
However, I do need to caveat something about this cucumber ranch dressing. It causes me gastric distress. This is extremely odd because I adore cucumbers! One of my favorite dishes is a cucumber salad which is in essence cucumber slices in soy sauce, vinegar, ginger, etc. I eat large bowls of cucumbers at a time. I've never had any problem doing that.
I also have tried a wealth of dressings. Pretty much any dressing in any of the stores near me, I've tried at one point or another. I don't seem to have a problem with them.
So it's something in particular about this one which just doesn't work well with my stomach. Maybe it's the concentrated cucumber juice. Maybe it's something about the type of lactic acid or xanthan gum or polysorbate 60 they are using. I can't really tell. And I imagine many people don't have this same issue with it.
But I think it's fair to warn you of my experience :). If you adore cucumber, certainly give it a try! I adore cucumber which is why I was thrilled when I first saw this at my local supermarket. However, for me, it's just not a good fit. It might work well for you.
I purchased the bottle with my own funds, because I love salads :).
Lisa Shea's Library of Low Carb Books


Related Articles
Editor's Picks Articles
Top Ten Articles
Previous Features
Site Map



Follow @LisaLowCarb
Tweet





Content copyright © 2018 by Lisa Shea. All rights reserved.
This content was written by Lisa Shea. If you wish to use this content in any manner, you need written permission. Contact Lisa Shea for details.