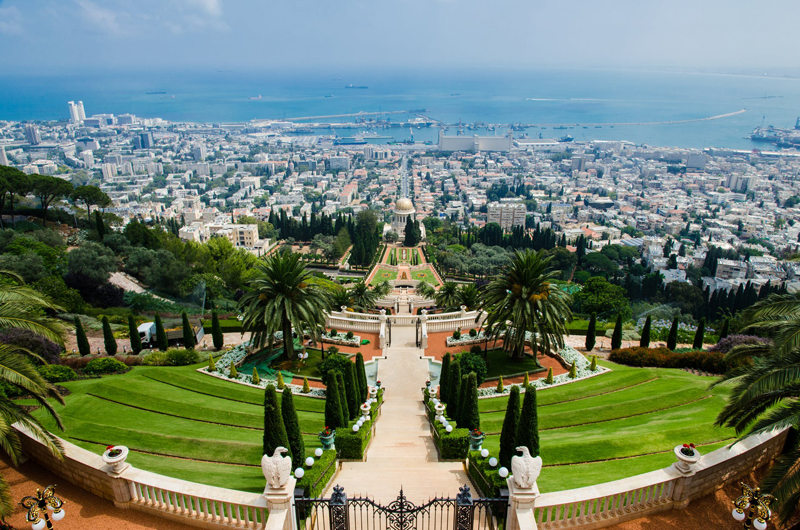 Religion has long been a source of guidance for physical as well as spiritual health, and the Bahá'í Faith is no exception, although it has fewer specifics.
The use of tobacco is one of those, and is new to religion because tobacco is new to humanity, relatively speaking. It is a New World plant, smoked by indigenous peoples originally for religious rites. European explorers and immigrants quickly adopted the practice if not the rites, and carried the plant and the habit home with them. Tobacco use in various forms then spread very quickly around the world, since the plant produces one of the most addictive substances known.
While traveling in Europe and the Americans, the son of the Prophet/Founder of the Bahá'í Faith was asked about smoking, since it had originally been prohibited believers, but Bahá'u'lláh's
Book of Laws
did not forbid it. As 'Abdu'l-Bahá was keen to wean the Bahá'í community away from many traditions, including tobacco use, he said,
"...there are other forbidden things which do not cause immediate harm, and the injurious effects of which are only gradually produced...[t]he absolute unlawfulness of these, however, hath not been expressly set forth in the Text, but their avoidance is necessary to purity, cleanliness, the preservation of health, and freedom from addiction....

"Among these latter is smoking tobacco, which is dirty, smelly, offensive--an evil habit, and one the harmfulness of which gradually becometh apparent to all. Every qualified physician hath ruled--and this hath also been proven by tests--that one of the components of tobacco is a deadly poison, and that the smoker is vulnerable to many and various diseases. This is why smoking hath been plainly set forth as repugnant from the standpoint of hygiene.

"My meaning is that in the sight of God, smoking tobacco is deprecated, abhorrent, filthy in the extreme; and, albeit by degrees, highly injurious to health. It is also a waste of money and time, and maketh the user a prey to a noxious addiction. To those who stand firm in the Covenant, this habit is therefore censured both by reason and experience, and renouncing it will bring relief and peace of mind to all men...the friends will surely, by whatever means and even over a period of time, forsake this pernicious habit. Such is my hope." - Selections from the Writings of 'Abdu'l-Baha, p. 147
That forceful recommendation was made a century ago, before as much was known about tobacco's properties and resultant debilitation, both for smokers and those who live with them. Civil laws in many municipalities within the USA now regularly ban smoking in and around public buildings. While laws and knowledge may prevent people from starting to use tobacco, it is not easy to overcome the habit once it is in place. Ask any smoker who has tried to quit!
Which is why there are Bahá'ís who smoke. This is a very young religion and most of its adherents are not born into it. They bring their past into their future. But this religion is about personal transformation, personal choice, little by little, day by day. Each generation has the chance to grow, to make the world a different place. Bahá'ís accept that everyone has his/her own challenges, and are trying to build a community in which change is possible and encouraged.
"It is to be hoped that the widespread publicity being given to the evil effects of smoking, both on smokers and on those who have to breathe smoke-laden air, will help to convince everyone of the wisdom of 'Abdu'l-Bahá in strongly discouraging Bahá'ís from smoking. However, Bahá'ís must be careful not to go beyond the Teachings in this matter and try to enforce as a law a matter in which Bahá'u'lláh has deemed it wise to allow freedom of decision." -
Lights of Guidance,
p. 355
You Should Also Read:
Health and Healing
Outline of Bahá'í Laws
Spirit, not drugs for depression


Related Articles
Editor's Picks Articles
Top Ten Articles
Previous Features
Site Map





Content copyright © 2022 by Cheryll Schuette. All rights reserved.
This content was written by Cheryll Schuette. If you wish to use this content in any manner, you need written permission. Contact Cheryll Schuette for details.