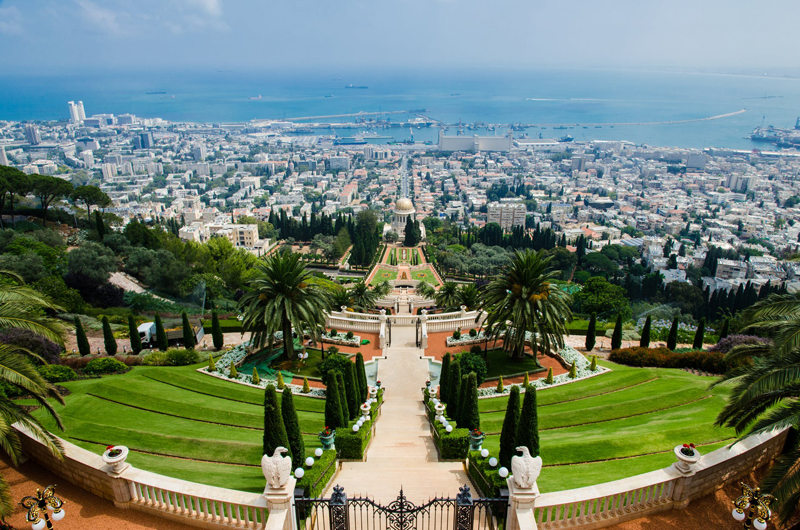 The Bahá'í Faith has few ceremonies complex enough to be called rites, and the simplicity of funeral services is a good example. There is no congregational prayer in this religion, except for a specific prayer for the dead prior to interment. Memorial services can vary with the culture and family wishes, but are dignified, loving and often joyous celebrations.

Because Bahá'ís believe that human beings are essentially spirit, residing for a time in this life associated with a physical body, death is considered a release for the soul to go on to its natural home. While individuals may mourn the separation, they believe their loved one is in a much better place, and that they will all eventually be reunited. There is no belief in a physical Heaven or Hell.

Burial requirements for Bahá'ís are few and simple, essentially treating the physical body with great respect. It must be buried so as to return by natural progression to the earth, cannot be cremated, and should not be embalmed unless civil law requires it. (Within the USA, no state requires embalming as long as the burial is within 24 hours, there is no contagious disease, and the body is not shipped across state lines. Unfortunately, few mortuaries work that fast, so either charge extra for refrigeration and sealed casket, or require at least a light embalming.)

Burial must take place within one hour's journey from the place of death; the body should be washed and wrapped in a shroud of silk or cotton, wearing a ring bearing the inscription "I came forth from God, and return unto Him, detached from all save Him, holding fast to His Name, the Merciful, the Compassionate," and the coffin should be of crystal, stone or durable wood.

Each Bahá'í funeral, memorial service or graveside ceremony is unique, varying from simple prayers to several hours of music, readings, eulogies and remembrances. Often, these events are gatherings of far-flung family members, and become important for connecting and reconnecting. I love being a part of them! There is so much peace and love and sharing of the deceased's importance in our lives, what they did, how they mattered, their warp in the woof of community life. It is more about community and support for the living than it is about grieving for a lost loved one.

"In His Tablets Bahá'u'lláh says that were we able to comprehend the felicities that await us in the world to come, death would lose its sting; nay rather we would welcome it as a gate-way to a realm immeasurably higher and nobler than this home of suffering we call our earth. You should therefore think of their blessings and comfort yourself for your momentary separation. In time all of us will join our departed ones and share their joys." National Spiritual Assembly of the Bahá'ís of the USA, Developing Distinctive Baha'i Communities

You Should Also Read:
The Purpose of Creation
Life After Death
Fate and Predestination in the Bahá'í Faith


Related Articles
Editor's Picks Articles
Top Ten Articles
Previous Features
Site Map





Content copyright © 2023 by Cheryll Schuette. All rights reserved.
This content was written by Cheryll Schuette. If you wish to use this content in any manner, you need written permission. Contact Cheryll Schuette for details.