2013 National Homebrewers Conference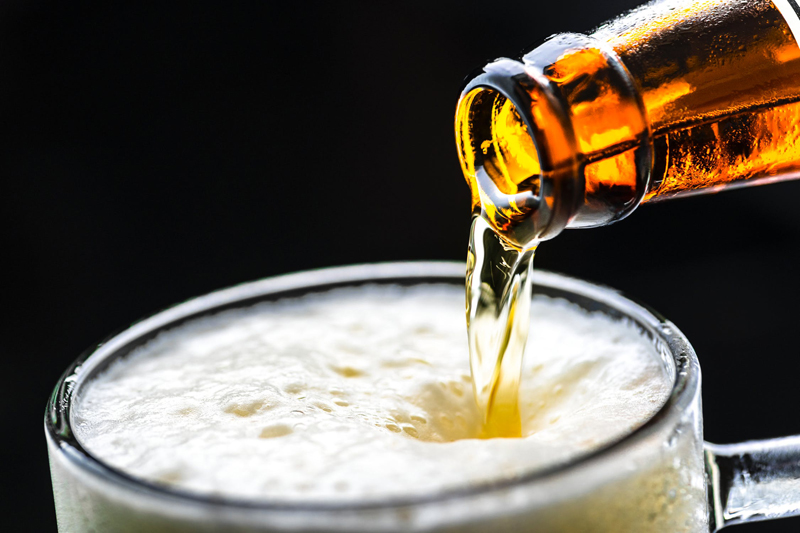 Like you, I have attended lots of beer events over the years. Some have been beer dinners presented by local bars or by breweries on the opposite coast. They have included homebrew competitions or great commercial classics like the Great American Beer Festival and the World Beer Cup. Beer has taken me to Montreal for the Mondial de la Biere, London for the Great British Beer Festival, and Anchorage for the Great Alaska Beer and Barley Wine Festival. I have even gone to the Netherlands for whiskey, but strangely enough, I had never been to the AHA National Homebrewers Conference … until now.
This was no ordinary convention. The NHC may be viewed as a one-of-a kind event – a show-of-shows that brings together diverse people, craftsmen, and homebrew clubs from across the country. It was the ultimate mix, which some referred to as a supersized Star Trek Convention. Perhaps it was.
Organized by the American Homebrewers Association and directed by Gary Glass, the 2013 National Homebrewers Conference is designed for maximum activity spread throughout three-and-a-half power-packed days. It included the National Homebrewers Competition; seminars on technical processes, ingredients and pairings; the Keynote Speech; a Trade Show in the setting of the Social Club; Pro-Brewers Night; Club Night; the sharing of commemorative and collaborative beers; an Industry Workshop; book signings; and the Grand Banquet and Awards Ceremony.
This was the 35th year for the annual conference. Pro Brewers Night welcomed 3,400 attendees on the floor of the Pennsylvania Convention Center, kicked-off with a toast by Charlie Papazian, President of the Brewers Association and the Godfather of the Homebrewers Movement in the United States.
The Homebrew Competition
Early on, a dedicated group of judges evaluated 894 entries in the final round of the National Homebrew Competition. These entries were the cream of the crop, selected from eleven regional competitions in which 7,756 entries from 2,187 homebrewers were judged across the United States and Canada. It included 28 style categories, for beer, mead and cider.
Notable Awards at the 2013 National Homebrew Competition
Ninkasi Award: David Barber of Orwigsburg, PA – Note: David won two gold medals during the competition for his Hefeweizen in the German Wheat and Rye category and his American Barleywine in the Strong Ale category. He amassed the most points during the competition.
Homebrewer of the Year: Annie Johnson of Sacramento, CA – Note: Annie brewed a Lite Lager that won Best of Show. Judges commented that it was such a delicate style, it would have been impossible to hide any flaws. Annie was the first woman to win Homebrewer of the Year in 30 years.
Meadmaker of the Year: Mark Tanner of Oak Harbor, WA
Cidermaker of the Year: Tavish and Laura Sullivan of Bothell, WA
Homebrew Club of the Year: The Brewing Network of Martinez, CA
Gambrinus Club Award: Lehigh Valley Homebrewers of Bethlehem, PA
2013 AHA Recognition Award, presented by Justin Crossley of the Brewing Network: Chris White of White Labs - Crossley noted, "It's the little things that count – things like YEAST!"
2013 AHA Lallemand Scholarship Drawing, presented by Keith Lemke: David Mullin
Seminars, Keynote and Club Night
During the conference, Seminars were held in a variety of Salons in the Philadelphia Marriott Downtown. These encompassed such technical topics as
"Methods of Creating and Maintaining a Wild House Culture"
or
"Brewing With Induction,"
as well as taste-centric presentations such as
"Hops vs. Malt: A Smackdown with Cheese"
by cheese maven Janet Fletcher of the San Francisco Chronicle or
"Mead and Chocolate: Experience Excellence,"
by Berniece Van Der Berg and Michael Fairbrother of Moonlight Meadery of New Hampshire.
Tom Peters, owner of Monk's Café, the Belgian Café, Nodding Head and Grace Tavern, delivered the Keynote Address to a packed house of 3,000. He spoke of his discovery into the world of Belgian Beer and the adventuresome spirit that compelled him to bring Chimay to America. Since then, his path has led to collaborations, knighthood into the Belgian Brewers Guild and his 2013 honor as Philly Beer Scene Humanitarian Award recipient.
Club Night showcased the strengths of homebrew clubs across the country. Each club designed and constructed a "setting" to highlight the focus of their club, as well as the beers that form the foundation of their membership. Barley Legal built an old-time saloon, with their name in lights, while homebrewers from other clubs crowded around to submerge themselves in the magic. The Lehigh Valley Homebrewers played out their deal with a Prohibition-style speakeasy, while members caroused in period dress. The ALEiens boasted their accomplishments, including four members of their club winning the Philly Beer Geek title (in 6 years), the launch of one movie (Beeradelphia), the launch of 2 breweries (Neshaminy Creek and Naked Brewing) and four awards for their home base, the Hulmeville Inn, as Best Bar in the Burbs.
Among such Acronyms as BARF, WHALES, BUZZ, CRABS, and YAHA, it was easy to connect with others sharing a common purpose, each with an eye on capturing the
Pissoir d'Or
Award, a golden sculpture with tap and drainage that distilled its true worth in the blink of an eye. This dedication to homebrewing may be more of an obsession than a hobby, but its true value lies in the camaraderie it creates in the national beer scene.
Cheers!
Get creative with your homebrew:
8 Gal Beer Brewing Kettle w/ Valve & Thermometer
Ready to get started? It doesn't matter where you start - just start!
Mr Beer 20629 Brewmaster's Select Home Beer-Making Kit
You Should Also Read:
Beer Keg Party Pump Basics
Beer Tasting Tips - Training Your Taste Buds
A Dozen Ingredients Used in Extreme Brewing


Related Articles
Editor's Picks Articles
Top Ten Articles
Previous Features
Site Map





Content copyright © 2022 by Carolyn Smagalski. All rights reserved.
This content was written by Carolyn Smagalski. If you wish to use this content in any manner, you need written permission. Contact Carolyn Smagalski for details.