Beer Tasting Tips - Training Your Taste Buds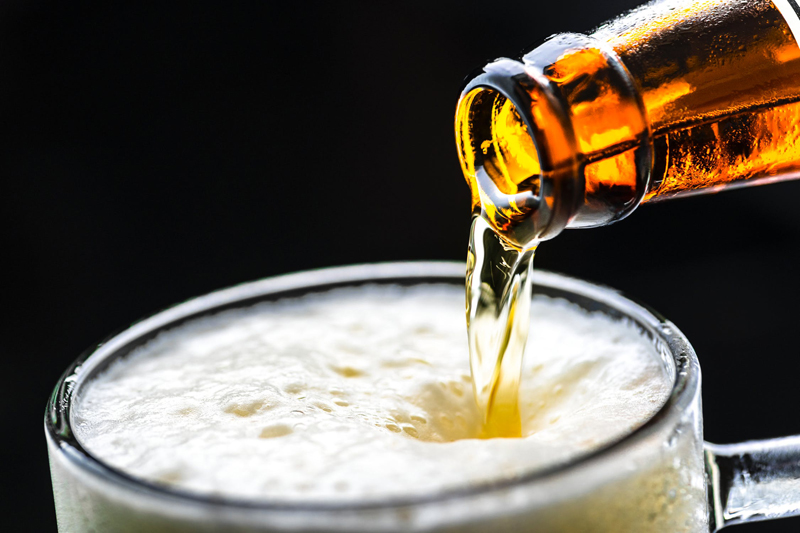 What is the most seductive and tantalizing flavor you can bring to the fore of your memory? Is it a bittersweet chocolate from a lovers' gift that you associate with a lifetime of togetherness? How about a puff of cotton candy at the seashore when you were a little girl? Or perhaps a juicy, beer-marinated steak, charred over hickory chips during last summer's funfest?

Taste is subjective. Your taste-buds evaluate a flavor in the present – then mix it with your olfactory senses and a dusting of past memory to conclude a final result. In the physical sense, your genetic make-up contributes a significant assessment to the result. Twenty-five percent of the population is categorized in a group known as "Super-Tasters" – those with highly concentrated taste-buds that enable them to detect flavors of sweetness, spiciness and bitterness to a higher degree than their counterparts. On the flip side, the group of "Relatively-Insensitive-Tasters" are unable to delineate between the colorful mix of flavors within foods and beverages. This group actually has a smaller number of taste-buds, or papillae, than the average Joe, making it more difficult to assess a new flavor.

Why should you care?

We are talking about "Beer Tasting." Wine connoisseurs are quite proud to meander about their social circles, stirring up conversation about the tasting they attended at the local winery, while the beer aficionado is treated like Bart Simpson. Tasting is an "art," just as brewing is a highly specialized blend of "art with science." The more you know about the "Sense of Taste," the more effectively you can enjoy the flavors presented to you.

If you would like to categorize yourself before you begin tasting, play like you are Louis Pasteur, performing an experiment. You will need a piece of cardboard or paper with a ¼" hole in it, a magnifying glass, and blue food coloring. Paint the front of your tongue with the food coloring. The taste-buds will remain pink, while the rest of your tongue will absorb the color. Position yourself in front of a mirror with your magnifying glass (or use a magnifying mirror) and cover the tip of your tongue with the paper (cardboard). Count the tiny pink "buds" inside the ¼" hole.

"Relatively Insensitive Tasters" have less than 15 – "Average Joes" have 15 to 35 – "Super-Tasters" have more than 35.

Understand that you use other senses to taste, too. As you will notice, a "score sheet" records the appearance, smell, flavor, mouthfeel, drinkability, and overall impression of a particular brew. The category that imprints "memory" is implied in the "overall impression."

We are different from other creatures, in that our taste assessment is mostly centered in the middle of our face (eyes, nose and mouth). Other creatures have their senses more scattered, like the butterfly that tastes with her mouth and her legs.

The main center for taste is on your tongue – sweet sensations in the front, salty on the sides closest to the front, sour on the sides closest to the back, umami (detecting meat, cheese, milk and vegetables like tomatoes or asparagus) on the center, just behind the "sweet area" and bitter in the rear of the tongue, near the "gag center." This is a brilliant feat of nature. To early man, bitter flavors were often associated with poisonous substances, and the gag reflex would become activated when bitters were introduced to his diet, protecting him from the wrath of sickness or death.

Taste-buds also extend to other sections of the mouth, but in lesser concentrations. These are on the lips – particularly those sensitive to salt – on the roof of the mouth, under the tongue, in the back of the throat and on the interior surfaces of the cheeks. You can test your sensitivity to these different areas by introducing each flavor to the different areas using the tip of a toothpick – flavors of salt, lemon juice, sugar, instant coffee and monosodium glutamate. Carefully note where you feel each sensation when tasting.

Attach subjective phrases to those sensations so that you can better assess what you are detecting – phrases like: fruity, raisiny, resiny, piney, full-mouthfeel, round, smooth, dry, alcoholic, musty, and so forth. Teach yourself to detect the taste centers that awaken the greatest excitement for yourself. You may like the sweetness of malt, as in a Kasteel Ale, or the bitter bite of the hops, as in Dogfish Head 120 Minute IPA. In either case, your preference is just as valid as the preference of any beer expert.

When you begin to do tastings, write out your impressions as you go – what senses the aromas awaken, how it makes you feel, and whether its appearance was seductive or repulsive. You can often predict how a person will rate a beer, based on the first line written. Examples: "This poured a thick blood-red…" (This person was turned-off by the initial impression, and followed with a scathing review) or "An amber, jewel-toned body, topped with a rocky head of creamy-beige, brought waves of fruit and hops to my olfactory senses…" (Clearly, this person was poised to applaud the beer.)

You might even choose to draw a diagram of your tongue and mark the sensations as you sip and taste – Note the effervescence, acidic profile, bitterness, etc. Add comments from the "Ring-Master," so you can compare your opinion later. Note your favorites – this will allow you to detect patterns in your preferences, and to avoid or ignore those which you simply do not like!

Reference:
Beer Tasting Tips: Assessing Appearance
Beer Tasting Tips: Evaluating Aroma
Beer Tasting Tips: Appraising Taste Profiles
Beer Tasting Tips - Judging Mouthfeel
Beer Tasting Tips - Impression & Drinkability
Flat Beer – Off Flavors & Stale Ale

Cheers! 
You Should Also Read:
Flat Beer - Off Flavors and Stale Ale
Belgian Lace & Fluffy Bottoms
A Beer Fox Guide to Hops and Beer


Related Articles
Editor's Picks Articles
Top Ten Articles
Previous Features
Site Map





Content copyright © 2023 by Carolyn Smagalski. All rights reserved.
This content was written by Carolyn Smagalski. If you wish to use this content in any manner, you need written permission. Contact Carolyn Smagalski for details.