Raising Sons Without a Father's Help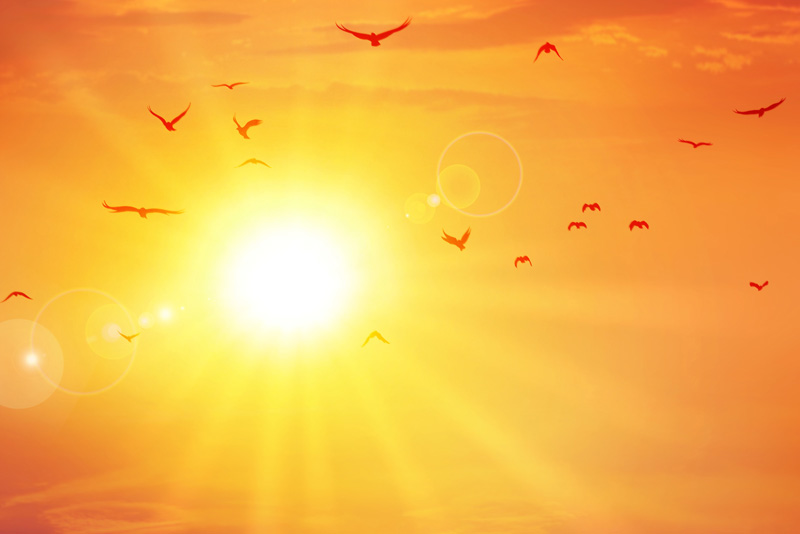 Parents are charged with the important role of influencing the life of the child. They attempt to teach the morals and values, leading toward faith or lack of faith. The child's life will move toward good, godly conduct or toward wicked, self-serving attitudes. What happens when the mother and father are in opposition? Can a mother influence her child for good when the father is a poor example? Sometimes the father is absent and the mother must raise her child alone. While it is preferable that a child is influenced by both mother and father, who are in agreement, it is not always possible. When necessary, a mother must take full responsibility. A mother, trusting in God and relying on his strength, will be successful.
Two women of the Old Testament times of the bible seemed to have succeeded in teaching their sons to worship and honor God, even while their husbands were directing the entire nation toward unfaithfulness and idol worship.
Abijah
(my father is the Lord) - 2 Chronicles 29:1, 26:5, 2 Kings 18:2
Abijah was the wife of King Ahaz. Ahaz is remembered in the bible as being an ungodly king. He wavered in his trust in the God of his people. When threatened by foreign armies, he quickly began sacrificing to the foreign, pagan gods in an effort to save himself. He closed the temples and erected pagan altars. He was an unfaithful, wicked king until his death, and led his people away from God.
Abijah must have shielded her son, Hezekiah, from the evil influence of his father. Hezekiah became king at age twenty-five and reigned in Jerusalem for twenty-nine years. He immediately began to return the country to the true worship of God. He repaired and reopened the temple, tore down the pagan altars and returned to the celebration of the holy days. Hezekiah was a godly king and was compared to his ancestor, King David.
Jedidah
(beloved) - 2 Kings 22:1,2
Jedidah was another woman who must have been a strong influence in her home. Her son, Josiah, became king and the young age of eight. His father had been assassinated by his own guards. Josiah reigned for thirty-one years. In the eighth year of his reign, he began to seek God. During the eighteenth year of rule, the Book of the Law was found. He read this to the people of Israel and they renewed their covenant. King Josiah honored God even though his father, King Aman, as well as his grandfather King Manasseh worshipped idols and were wicked, ungodly men.
Parenting is hard work, made more difficult when living in an ungodly environment. Even in the midst of evil influences, a mother who keeps her eyes on God can influence her children for good.

Contemporary living with biblical wisdom.
Women of the Bible devotional
You Should Also Read:
The Persisent Widow
Famous Mothers of the Bible Quiz
Widow of Zarephath


Related Articles
Editor's Picks Articles
Top Ten Articles
Previous Features
Site Map



Follow @LynneChapman
Tweet





Content copyright © 2023 by Lynne Chapman. All rights reserved.
This content was written by Lynne Chapman. If you wish to use this content in any manner, you need written permission. Contact Lynne Chapman for details.