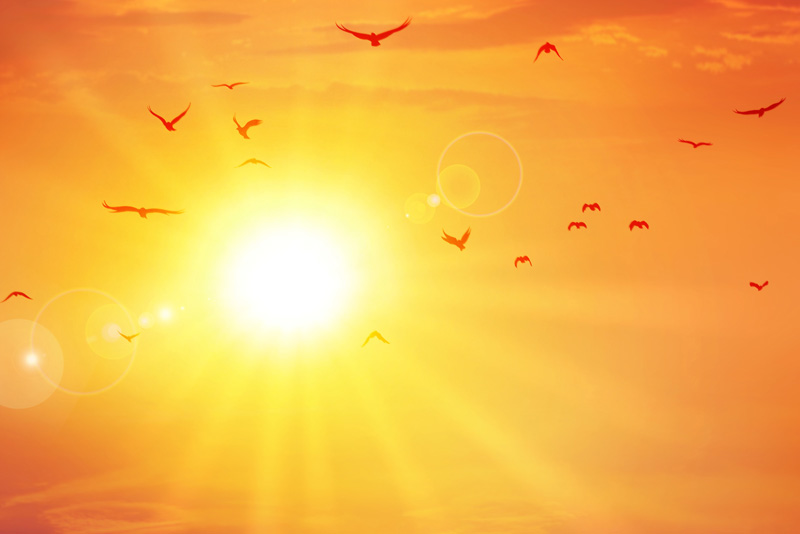 In my Bible, the first paragraph of Luke chapter 18 is titled "The Persistent Widow." Luke tells us right away that this story is a parable. It is not a true story but a tale that Jesus used to teach spiritual principles. He used this parable to show the disciples that they should always pray and never give up.
Jesus told of a judge, in a certain town, who was an unkind man. He was not concerned about the needs of others or what they thought of him and certainly not about a widow who came to him for justice. The widow had a grievance of some kind that required the judges ruling. She would not have had family members to support her in her cause. She was alone and helpless on her own. Since this judge had no mercy in his heart, he kept turning her away but the widow was a persistent woman. She kept going back and repeatedly asked the judge for justice. She was so persistent that finally, even though he was unconcerned about her plight and did not care that she got justice, he decided to rule in her favor – just to get rid of the annoyance. The persistence of the helpless widow wore down the defenses of the judge and she got justice.
The widow in this story is very much like you and I – helpless. We may pretend that we can take care of ourselves but in reality we have no power. When tragedy strikes, when cancer is diagnosed, when a spouse wants to leave, when jobs are lost, when circumstances spiral out of control, we are helpless. We are at the mercy of a judge – our God who has the power. However, our judge, our God, is not like the uncaring judge in the parable. Our God does care. He is full of love and of mercy and He cares about every detail of our lives. Our God cares about justice.
The unmerciful judge gave justice to the woman because of her persistent requests. In this world we run into many troubles. We pray but the troubles linger. We may feel that we are begging an uncaring judge for justice, but our God is good and just and He loves His children. Our good God will surely bring justice to His children who cry out to Him day and night. Jesus was teaching the disciples to pray and to keep on praying and to never give up. It takes a lot of faith to keep on praying through lingering disappointment. It is disheartening when the answers don't come. We are asked to pray and to wait on God's timing for His answer.
At the end of this parable Jesus asks, when He comes again will He find faith on the earth? There will be hard times ahead. Those times will require the kind of perseverance shown by the widow in His parable. As children of an Almighty God, we can be certain that He always answers our prayer. We must have faith to keep on praying and wait on His answer. Will believers be persistent in prayer until the day that the trumpet sounds and the clouds roll back and Jesus comes again? Will He find persistent faith?
Let's discull this in the
Christian Living Forum in this thread
.

A Walk With the Women of the Bible
EBook by Lynne Chapman
Join me in getting to know some amazing women of the Bible
while we extract valuable insights and lessons from their lives.

Names of God Ebook
Almighty God. The Creator of heaven and earth.
Our God is given names in Scripture that describe the characteristics of His personality.
Experience God through the names given Him in Scripture.
You Should Also Read:
Prayer With Friends in High Places
Prayers That Get God's Attention
Healed by Faith


Related Articles
Editor's Picks Articles
Top Ten Articles
Previous Features
Site Map



Follow @LynneChapman
Tweet





Content copyright © 2019 by Lynne Chapman. All rights reserved.
This content was written by Lynne Chapman. If you wish to use this content in any manner, you need written permission. Contact Lynne Chapman for details.