Protecting Our Black Children From Injustices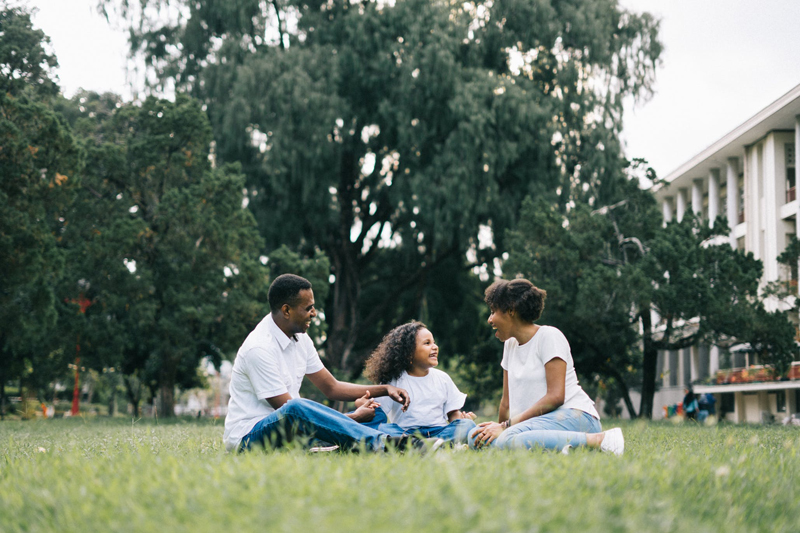 In light of the verdict handed down in the Zimmerman trial (Not Guilty), many minorities feel a sense of dread and hopelessness when it comes to their children; especially young black men. What do we tell our children that were watching this case so closely? What do we tell our children about the judicial system in America that continually and systematically places no value on the life of black people?

It is hard to understand the ramifications of such a verdict if you are not the parent of a young black boy or have black brothers, uncles, cousins, fathers and husbands. For many black people, sadly we were not surprised by the verdict; especially coming from the state of Florida.

We are not blinded by the Flagrant disregard for black life. We see it on a daily basis. We know the statistics concerning how many of our young black men are incarcerated. We have long felt the disjointed arm of justice when it comes to people of color. We long since understood that we rarely, as black people, will get a fair and just trial in America. We have only to look at the prisons. And the fact that more prisons are being built than there are school houses.

Slavery in America is not dead. It has just taken on a new face and uses the law of the land to enslave a people on a daily basis. Laws are being created to hindered a people; while other laws are being broken and disregarded. Racism never died either. It was always there. And race relations in America are more toxic than ever.

Throughout the trial the use of race was prohibited. Yet, race was clearly a factor in what took place that fateful night in Florida. Race was the elephant in the courtroom that wasn't talked about, but clearly felt. Race will always be the elephant in the room when we fail to talk about it, and recognize the situation for what it is.

What do black parents tell their children about growing up in a world that is supposedly advanced, but still hindered by the hate in people's heart for another race? What do we tell our young boys and men when they leave the house full of innocence, but because of the color of their skin there's a chance they may not return home? How do we prepare them? How do we protect them?

As black parents, we have a responsibility to our children to protect them, teach them, and arm them. We must show them how to proceed in a world that will continue to judge them and make assumptions based upon the color of their skin. No matter how far we have come as a nation; we have not come far enough when the life of a black person still holds no value in the country their ancestors built, and are still building through the slave labor of those incarcerated.

We cannot run from the truth that is before us. We can not sit on our hands hoping and wishing that things get better. We also cannot continue to make excuses or allow our own to kill one another, or to give ammunition for others to do so. We must come together and arm ourselves with knowledge and love, and begin to teach our children the truth, and the importance of coming together, and letting your voice be heard.

Laws have to be changed and challenged. We must arm ourselves through education and through voting. You want the jury to be different; then you must be a registered voter. Knowledge must be obtained about the communities you live in. We have to start showing up to community meetings and be aware of who is governing where you live.

Trayvon Martin was not the first young man to suffer this fate, and sadly not the last. We have to come together and do all that we can if we want to make a difference and a change. Allow the outcome of this case to stir you to action. Not for hate or animosity. Not to seek revenge. But to seek change within yourself and your community. It is time to come together and organize, not just against hate or for hate; but to organize for the love of yourself and our black children. Allow this verdict to be the catalyst that insights a changing of the guard, and a determination to protect our children at all cost.


You Should Also Read:
The Future of Black Children
Conversations Affecting Our Black Children
Reviving Our Black Communities


Related Articles
Editor's Picks Articles
Top Ten Articles
Previous Features
Site Map





Content copyright © 2023 by Ruthe McDonald. All rights reserved.
This content was written by Ruthe McDonald. If you wish to use this content in any manner, you need written permission. Contact Ruthe McDonald for details.