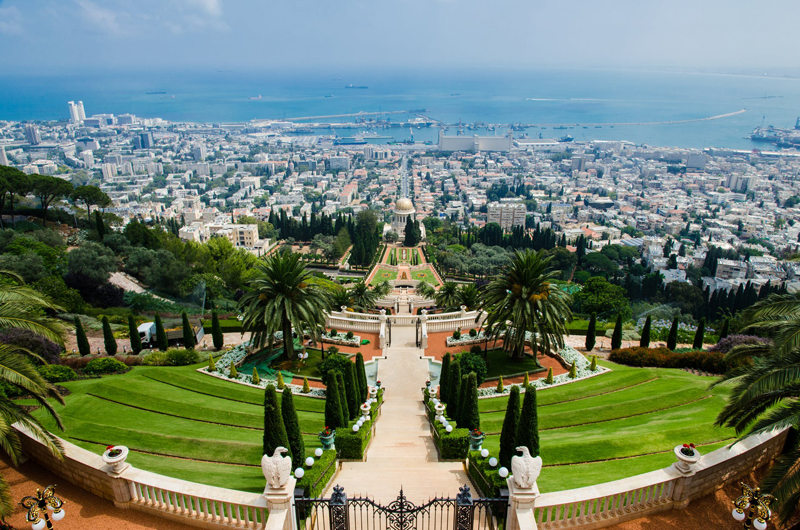 The laws in the Bahá'í Faith are mostly very positive--there are more dos than don'ts. Do work daily to develop divine attributes, those age-old virtues which all the Prophets of God have taught. Do devote time every morning and evening to prayer and meditation upon the sacred texts. Do love one another; prefer the neighbor above the self. Do serve mankind.

Suicide is one of the don'ts. It is forbidden to Bahá'ís: "God Who is the Author of all life can alone take it away, and dispose of it in the way He deems best. Whoever commits suicide endangers his soul, and will suffer spiritually as a result in the other Worlds Beyond." - Lights of Guidance, p. 357

But like most prohibitions within the Bahá'í Faith, suicide is to be treated with compassion and understanding within the faith community. This religion teaches its adherents to recognize and cherish the potential perfectibility of individuals. They believe that the material plane of existence is only temporary and that humanity is essentially immortal spirit, sojourning for a short time on Earth in order to develop virtues. Life here, to me, is a lot like a virtual world, an immersive learning environment. It has much that is beautiful, but also much pain. One doesn't learn to walk without falling some along the way.

A man can be "...so subjected to the stress and strain of this world that his greatest wish was for deliverance from it. Such is this mortal abode: a storehouse of afflictions and suffering. It is ignorance that binds man to it, for no comfort can be secured by any soul in this world, from monarch down to the most humble commoner. If once this life should offer a man a sweet cup, a hundred bitter ones will follow; such is the condition of this world. The wise man, therefore, doth not attach himself to this mortal life and doth not depend upon it; at some moments, even, he eagerly wisheth for death that he may thereby be freed from these sorrows and afflictions. Thus it is seen that some, under extreme pressure of anguish, have committed suicide." - Selections from the Writings of 'Abdu'l-Bahá, p. 200

Such an understanding helps to deal with the anger and anguish of loved ones left behind. That anger in myself is especially difficult to deal with if I only see suicide as a selfish response to a pain that I might very well be dealing with myself. I make the effort to survive the daily grind, so why didn't they? The only way I've found to deal with the loss of a friend or family member to suicide is to step away from myself and consider the world from their perspective.

The Bahá'í Faith is all about perspectives, about what is reality and what is vain imagination. Just as believers are encouraged to concentrate on personal transformation, little by little, day by day, they must not judge others who are dealing with their own transformative struggles. And the person who chooses suicide is not to be condemned, only pitied. Comfort for the living and prayers for the departed soul are considered the most important reactions.

"A Bahá'í is certainly free to pray for those who have passed on regardless of the cause of their death....The manner in which the Supreme Being, in His justice as well in His mercy will deal with every individual soul is a mystery unknown to us on this earthly plane." - Lights of Guidance, p. 203

Bahá'ís believe that Creator of all life is a loving, compassionate and all-knowing God. Thus, it is not a surprise to God if one of His children falters or fails. Perfection is not expected, since only God is perfect, but efforts made in the path of perfection are promised reward.

Death is not the end of troubles or of life. For Bahá'ís, it is only a gate to the next part of a journey home to God. The details of that journey are hidden. Just as a babe in the womb can't know what life will be like after birth, neither can humanity conceptualize another dimension after this one. But mankind knows it exists because all God's Messengers have said so.

So, the Bahá'í Faith teaches that suicide is not an effective solution to problems, or an escape from pain. It--like war, cruelty, racism, cupidity, and other bad behavior--is the result of a fundamental misunderstanding of what life is really about.
You Should Also Read:
Life After Death
Spirit, Not Drugs, for Depression
Fate and Predestination in the Bahá'í Faith


Related Articles
Editor's Picks Articles
Top Ten Articles
Previous Features
Site Map





Content copyright © 2023 by Cheryll Schuette. All rights reserved.
This content was written by Cheryll Schuette. If you wish to use this content in any manner, you need written permission. Contact Cheryll Schuette for details.