Just Between Us...Marital Conflict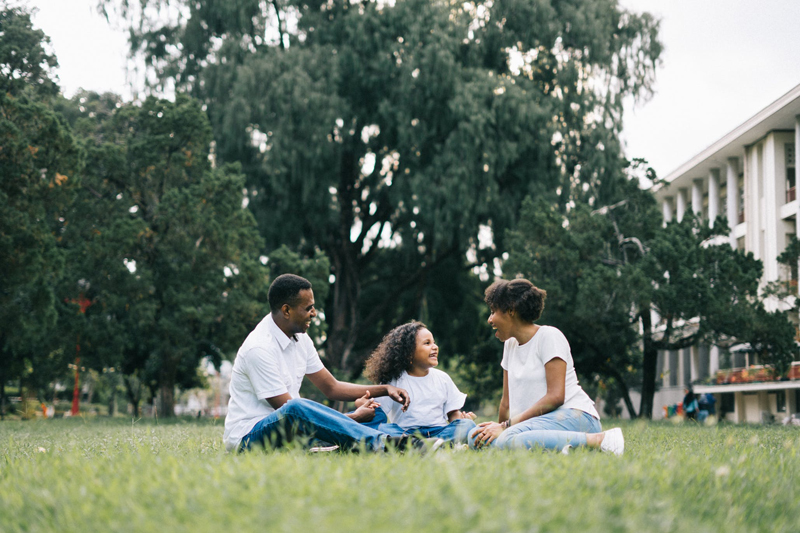 Some of the problems many marriages that are in crisis face, can occur from outside of the marriage. Hurt, pain, divisiveness can be a direct result of influences on a marriage from outside sources that couples have allowed into the intimate part of their marriage.

The conflicts, more often than not, are escalated when couples involve outsiders, such as family. You know; those "loved ones" that only want the best for you. The canny thing about it is, that most of them are not married. Or, are in fact divorced. Then you many have those "friends" that readily offer their opinions and advice. Beware! Every friend baring gifts is not necessarily a gift you should accept or even open!

If we (husbands & wives) would pull apart from everyone else and all the "free" advice, and began to concentrate on one another—like we did when we were dating—how much farther would we be in our goal towards a healthy and sound marriage?

I openly admit that marriage is hard—sometimes. However, it is very much worth the joy. Yet, I know any problems we may be facing only becomes more difficult when we allow outsiders into our intimate circle. That circle that is only meant for husband and wife. I do not know about anyone else, but two adults in my marriage is enough for me. Only two people should be deciding what goes on in my home: my husband and myself. Remember that old saying: Too Many Cooks Spoil The Pot? Well, too many people's opinions in one's marriage can create devastating results.

Sometimes we invite people into our marriage to give advice, or to garner their opinion on a situation. However, we should never divulge the secrets of our marriage without our spouses consent. I'm of the strong belief that what goes on between a husband and wife should remain between a husband and wife. Now, don't get me wrong; I am aware of those extreme cases where abuse may be the case. I am not referring to that at this time. What I am saying, however, is that we have to be careful of the advice we choose to accept, and who we are inviting into our marriage. Not everyone is for "us" as they may appear to be. More harm than good may occur. What works for one couple or person, may not work for another. Couples must be very selective of what they share, and who they share with.

Why do we take advice or listen to people who have never been married? Or, for that matter, prefer to be single? If that's what they choose, fine. Marriage is for those who have chosen a different path than single-hood. If one wants to continue to live the single way of life, then please, don't get married. Because you will definitely do more harm than good; especially if children are involved. This is definitely my opinion: Assessing from the things I have witnessed, and people I have counseled; marriage is not for the faint of heart. Or, for those loving the single life.

My Grams used to say to me: "Marriage is for grown folks." Now I understand. It definitely takes a certain maturity to be married. And if you don't have it, you will definitely find yourself in a whole heap of trouble, trying to figure out how to get out.

We must understand that marriage is sacred, and not to be taken lightly. As well, it is not all peaches and cream. There are some bumpy roads along the path of getting to know one another. We know one another physically; we come to know one another spiritually. It can take a lifetime to know one another
on different levels and through different seasons of our lives. If we are to give our marriages the chance to thrive and grow, and get through the bumps and hiccups that do come; we need time and communication without the influences from outside parties. Bid farewell to the outsiders, and begin to concentrate on the two insiders with the most to gain.


You Should Also Read:
Marriage & The Black Family
A Strong Foundation In Marriage
How Can A Relationship Survive A Crisis


Related Articles
Editor's Picks Articles
Top Ten Articles
Previous Features
Site Map





Content copyright © 2023 by Ruthe McDonald. All rights reserved.
This content was written by Ruthe McDonald. If you wish to use this content in any manner, you need written permission. Contact Ruthe McDonald for details.