Saison de Rose Debuts in Philadelphia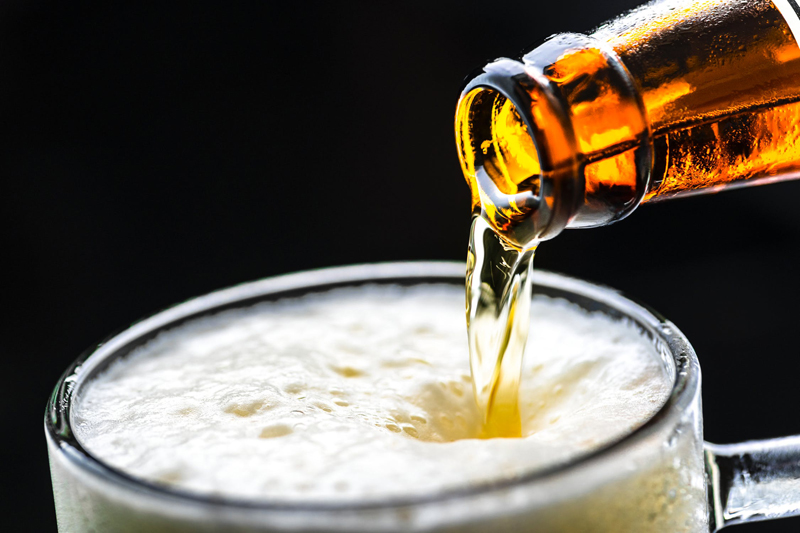 In 2007, Natalie Cirluzo of California's Russian River Brewing Company sported vibrantly pink hair to announce her commitment to Breast Cancer Awareness. "The pink hair was shocking, indeed," I wrote, "but drew attention to the second leading cause of cancer death in women."

Six years ago, it was enough for me to stand on the sidelines, watching Natalie fight for a cure. Over time, the tide began to change. As the Beer Fox, I found my own voice, joining with that of Erin Wallace, one of Philly's finest publicans, to elevate Breast Cancer Awareness in Philadelphia.

Although my hair will never be pink, my commitment to the quality of life for women fighting Breast Cancer has never been greater. We were fortunate to add two more prominent women to our team: Marnie Old, Wine Sommelier, Author and "Cheap Buzz" Columnist for the Philadelphia Daily News, and Tara Nurin, Historian for the Pink Boots Society and 2013 Epikur Writer of the Year.

Initiated by a conversation between Erin Wallace and Free Will assistant brewer David Wood, a collaboration beer, designed by these four women, took shape. Free Will Co-Founders Dominic Capece and John Stemler gave approval to the project, laying the overall foundation for the new brew.


The philanthropic team chose the Rena Rowan Breast Center at Penn Medicine as the beneficiary, citing the Center's interdisciplinary approach to cancer treatment, including medical oncology, genetic, psychological and nutritional counseling, and rehabilitative services. Through this beer, the group can directly assist women in the immediate Philadelphia region.

It took only a few weeks for Saison de Rose, a Belgian-style Farmhouse Ale of about 4.5% ABV, to develop finesse through a few pilot batches in the Free Will brewery. This beer is vividly pink, infused with exotic hibiscus flowers and freshly-sliced Asian ginger, and finished with pink and black peppercorns. Ruby pink grapefruit adds a tart-citrus profile to traditional malts, making this beer both quenching and sessionable. Non-beer drinkers find it highly approachable, while craft-beer enthusiasts embrace it as a classic Saison.

The Rena Rowan Breast Center opened in 2000, inspired by Rena Rowan Damone, the designer who co-founded the fashion empire that launched Jones New York. Her own life has been a roller-coaster of events, beginning with her comfortable childhood in Lida, Poland, through near starvation in Siberia, followed by immigration to America, where she survived in Philly's garment district for piece-work wages. As a budding, self-motivated clothing designer, she introduced herself to Oleg Cassini in New York; then grew her own fashion empire one milestone after another. But cancer doesn't hide from success. She found herself in that most personal battle - once in 1993 and again in 2003 – and she lived through each challenge. Following her mantra, "Each day is a gift," she endowed the Rena Rowan Breast Center at Penn Medicine.


Saison de Rose celebrates its launch beginning at 7:00 pm on October 4, 2013 at Devil's Den in South Philadelphia. Devil's Den will feature eight Free Will beers that weekend, donating $1 from every draft poured to the Rena Rowan Breast Center.

In addition to Devil's Den, pubs pouring Saison de Rose throughout the month of October include: Hulmeville Inn, Churchville Inn, Blue Dog Tavern and Blue Dog Pub, Old Eagle Tavern, Barren Hill Tavern & Brewery, Red Owl Tavern, PJ Whelihan's, Bainbridge Barrel House, The Institute, City Tap House, and the Pour House, with more signing on as the launch gets closer. As the official distributor of Saison de Rose, Stockertown Beverage is re-directing all their profits from this pink beer to the Rena Rowan Breast Center, as well.

Saison de Rose will also be available in 750 ml champagne-style bottles with cork and cage. As a special Brewer's Reserve, the bottled version will be dosed with Brettanomyces claussenii to preserve Belgian character and add shelf-life.

Additional donations are encouraged through the Rena Rowan Breast Center website. When making donations by check, write "saison de rose" in the memo field on the check; online, type "saison de rose" in the "In Honor of" box. Let's do this together.

Cheers!

Photos courtesy of Matthew Stumpf of Lionize Productions.com: (From Top) Saison de Rose and Tap Handle; First Group meeting at Devils' Den, South Philadelphia; The Saison de Rose Team (left to right): David Wood, Marnie Old, John Stemler, Erin Wallace, Carolyn Smagalski; Tara Nurin, and Dominic Capece


You Should Also Read:
Converting Wine Lovers to Beer Enthusiasts
Angel's Share Blueberry Cobbler
Philly Beer Geek Basil IPA


Related Articles
Editor's Picks Articles
Top Ten Articles
Previous Features
Site Map





Content copyright © 2022 by Carolyn Smagalski. All rights reserved.
This content was written by Carolyn Smagalski. If you wish to use this content in any manner, you need written permission. Contact Carolyn Smagalski for details.