Saison De Rose - Counting Down with Tara Nurin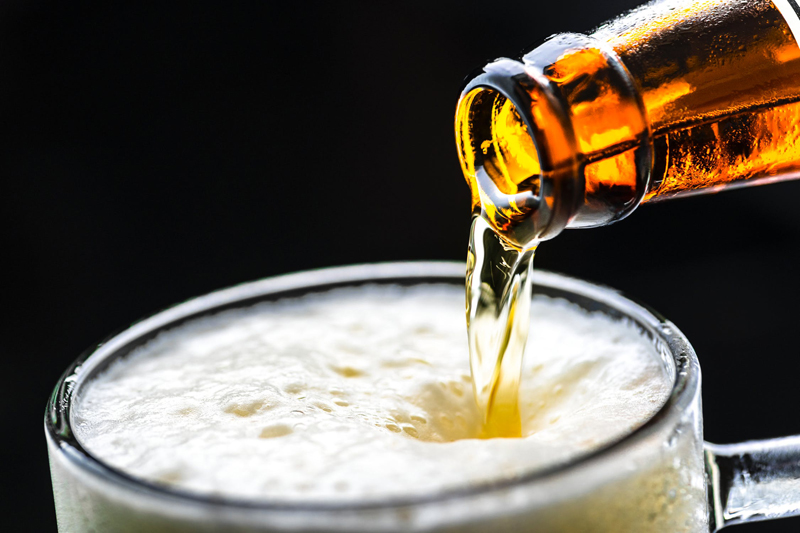 As we countdown to the celebratory launch of Free Will Saison de Rose, we are heartened by the commitment that all proceeds from this October 2013 release will be donated to the Rena Rowan Breast Cancer Center at Penn Medicine. At Penn, funds will help local people through their challenge to eliminate breast cancer from their lives. Breast cancer is the second leading cause of cancer death in women, a disease that takes the lives of an estimated 40,000 women and 390 men each year.

This Season of Pink beer is a collaboration brew, created by four energetic women in the Philadelphia region and brewed by Free Will Brewing Company. Tara Nurin is one of the women involved in the Saison de Rose project. We caught up with her for a quick interview detailing some personal thoughts and details about the upcoming beer release:

Q. Tell us a little about yourself, Tara. What do you do, and what is your role in the world of beer?

A. I am a freelance journalist who specializes in craft beer and sustainable food and drink coverage. This year, I had the honor of being named Epikur Writer of the Year. As a former TV news reporter based on the Camden, New Jersey, waterfront, I've been widely published, with a regular column about women and beer in Ale Street News, the largest-circulation beer newspaper in the U.S. I've also written articles in national publications, including All About Beer, Draft magazine and USAirways magazine.

I am certified in the Cicerone Beer Server program, and founded both Beer for Babes, New Jersey's original beer-interest group for women - with five chapters state-wide - and Ferment Your Event, a private beer-event and consultation agency. I also teach a weekly class on pairing beer with chocolate, and serve as the official historian for the Pink Boots Society, an international organization for women in the beer industry. I'm a frequent judge, speaker and moderator for beer, wine, cocktail and food events across the Mid-Atlantic.

Q. Tell us about the major thoughts that went through your mind as you worked on this project.

A. I felt so flattered to be asked. Initially, my thoughts were, "I'm so glad to work with people I respect - Free Will's brewers included … I'm very happy to be making a contribution to a local charity … I can't believe how big this is getting!"

Q. Did each of you play a particular role? How did you fit into the patchwork of this project?

A. It was very ad-hoc. When we saw a need, we broached the topic, and usually ended up taking charge of its execution. I took responsibility for connecting the project to the Midtown Fall Festival and for researching the possibility of t-shirts for sale. I also wrote several articles about the project and publicized it to the area's women-in-beer groups, including my own. Oh, I also conducted the interview with the Penn doctor and am working with Penn to publicize the release party and the beer itself.

Q. How did you all get to know each other? Did you know all the participants prior to your involvement as a collaborator in this project?

A. I did know all of the participants, but not very well. We mainly got to know one another through our private Facebook page, with lots of communication going on there; also through occasional phone and in-person meetings. Beer people are usually very friendly.

Q. Did you field-test any batches to your friends?

A. No, actually I didn't, though I ran some of our ideas past a few of my female friends who like beer but aren't into it – our perfect target audience -- and they gave me some great feedback on the name, label and ingredients. Interestingly, before I joined our first meeting by phone, my friend mentioned that she likes gingerbread coffee in the fall and that maybe I should suggest ginger as an ingredient. Lo and behold, when I joined the meeting, Dave informed me that the group had already semi-decided on ginger in the beer. That made my friend very proud.


Q. How does it feel being one of the women chosen to be involved in the creation of Saison de Rose?

A. Love it! It gives me the opportunity to solidify my relationship with several women whom I respect very much. It's quite an honor, as well, because I don't typically think of myself as being nearly as prominent as the others, so I'm extremely honored to have been selected. I also should add that I believe all the press, and the association with the rest of you, will definitely help boost my cred!

Q. Have you written about Saison de Rose in any publications? Where can we read these articles?

A. Yes! Where Philadelphia Magazine, October issue; Ale Street News Athena's Fermentables column Oct/Nov issue; I expect to also be on Foobooz.com, though I haven't talked to my editor about it yet.

Q. What food would you pair with Saison de Rose?

A. Fruit salad. It's also very good in a cocktail, perhaps with pink grapefruit cocktail juice and some maraschino cherry juice. Maybe a splash of Grand Marnier or grenadine, garnished with a cherry and a sprig of mint.

Q. Is this a sessionable beer that a woman would enjoy? What is your favorite aspect of this beer?

A. I haven't sampled the final batch yet, but … yes, it should be very sessionable. The quick bite of tartness, the effervescence, the snap of the ginger and the juicy burst of pink grapefruit will make it a very appealing beer to women who don't typically drink beer. It can probably be likened to a fruity sparkling wine. Also, I think the peppercorn will counterbalance a little bit of the sweetness and tartness. I'm excited to try it!

Q. Tara, can you tell me about the interview you did with Penn Medicine? Who did you interview and what stood out in your mind the most?

A. I really enjoyed this interview. It gave me a chance to see how excited the Penn people are about it, given they've never been the beneficiary of a beer before. The doctor we interviewed was perfect. She's young, pretty, articulate and a beer drinker herself.

As I discuss in my ASN column, everyone in this project somehow knew we wanted it to be celebratory, not sad. Doctor Clark proved that our intuition was right. As she so eloquently told us, "I think beer is a unique thing, in that, hopefully, it will help people celebrate as opposed to mourn." It was amazing to hear of all of the discoveries Penn has made in research and almost as amazing to know that our efforts will help them continue. It really made me feel like we can help some patients get novel treatments that will allow them to survive.

Q. I always thought October is about pumpkin beers and Halloween. What are you doing introducing a pink beer?

A. We wanted to go the opposite route and give drinkers a refreshing beverage that will provide an alternative and a counterpoint to all of the Oktoberfest and pumpkin beers.

Q. Any additional thoughts?

A. I'm pleasantly surprised by the amount of press we're getting, including on the national level. It makes sense, though; not just because there are only a handful of beers brewed for breast cancer around the country. I know of six this year, and not all are sold through stores. One final note: It's the first Philly female collaboration beer that I'm aware of.

Cheers!

Additional donations are encouraged through the Rena Rowan Breast Center website. When making donations by check, write "saison de rose" in the memo field on the check; online, type "saison de rose" in the "In Honor of" box.


You Should Also Read:
Saison de Rose - David Wood Intercepts the Pass
Saison de Rose - Marnie Old Speaks Good Beer Sense
Saison de Rose - Erin Wallace & The Launch


Related Articles
Editor's Picks Articles
Top Ten Articles
Previous Features
Site Map





Content copyright © 2022 by Carolyn Smagalski. All rights reserved.
This content was written by Carolyn Smagalski. If you wish to use this content in any manner, you need written permission. Contact Carolyn Smagalski for details.