Divine Protection of Joseph, Mary and Jesus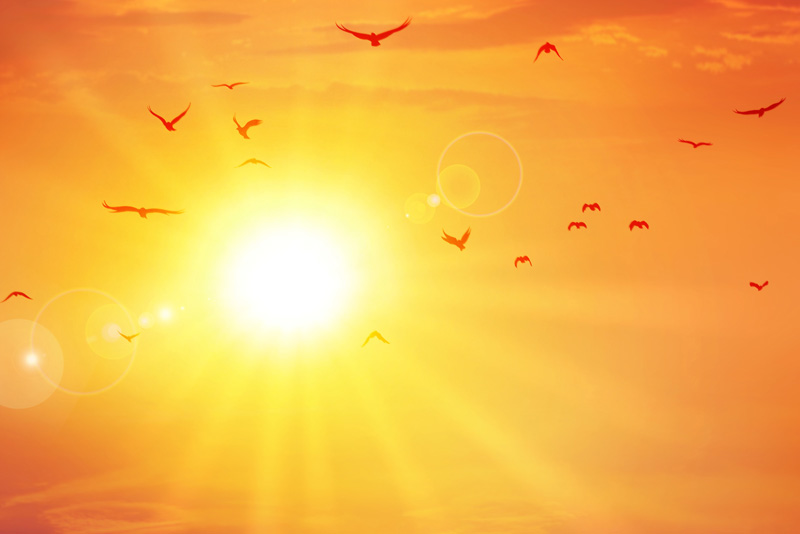 Can you remember a time when you felt so safe and secure that you knew that God was protecting you? You may have had an intense feeling causing you to make an extra stop on the way home from work or the feeling of peace when a decision was made. It may have been a desire to make a phone call to a friend or relative you hadn't talked to in a while. Are these coincidences or God's guidance and protection?
Matthew chapter two tells of how God the Father protected the child, Jesus. He sent angels and used dreams to make his protective presence known.
When Jesus was born in Bethlehem, the Magi saw the star announcing his birth, and set out to find him. King Herod heard of their search for the king of the Jews and was disturbed that there would be a threat to his rule. When the chief priests and teachers of the law confirmed that the Christ was to be born in Bethlehem, Herod plotted to find and kill him. He summoned the Magi and instructed them to report to him when they found the child. The Magi did find Jesus and worshipped him, but God warned them to return by another route to avoid Herod.
Herod was so angry at being outwitted, that he became even more intent on finding and killing Jesus. An angel of the Lord appeared to Joseph in a dream instructing him to take Jesus and Mary to Egypt. They left immediately and stayed until the death of Herod, when an angel told them to return to Israel. Joseph was warned of danger once more, causing him to settle his family in Nazareth.
Psalm 91 tells of God's protection.
It urges us to make our home
(delight in being alone with God, worship, know his word)
in the shelter of God and rest in his peace. God is the barrier between us and the harmful things of this world.
Verse four is a picture of that protection. "He will cover you with his feathers. He will shelter you with his wings. His faithful promises are your armor and protection." Psalm 91:4 NLV
No matter what the circumstance, God will be your safe place, a place to rest. As you make your home in him, no evil will touch you.
We know that Jesus had to be protected because he had a divine mission. He was to be the Savior, but I sometimes wonder why the Creator of the universe should pay attention to my unimportant life.
Verse fourteen of the Psalm, says that we will be rescued because we love and trust him. Our choice to make our home in God - our choice to trust his guidance - is the reason for his protection. However small our mission is in this life, it is a divine mission and God loves us as much as he loved Joseph, Mary, and Jesus.
You Should Also Read:
Advent - the Coming of Christ
The Christmas Attitude
Three Wise Men


Related Articles
Editor's Picks Articles
Top Ten Articles
Previous Features
Site Map



Follow @LynneChapman
Tweet





Content copyright © 2022 by Lynne Chapman. All rights reserved.
This content was written by Lynne Chapman. If you wish to use this content in any manner, you need written permission. Contact Lynne Chapman for details.