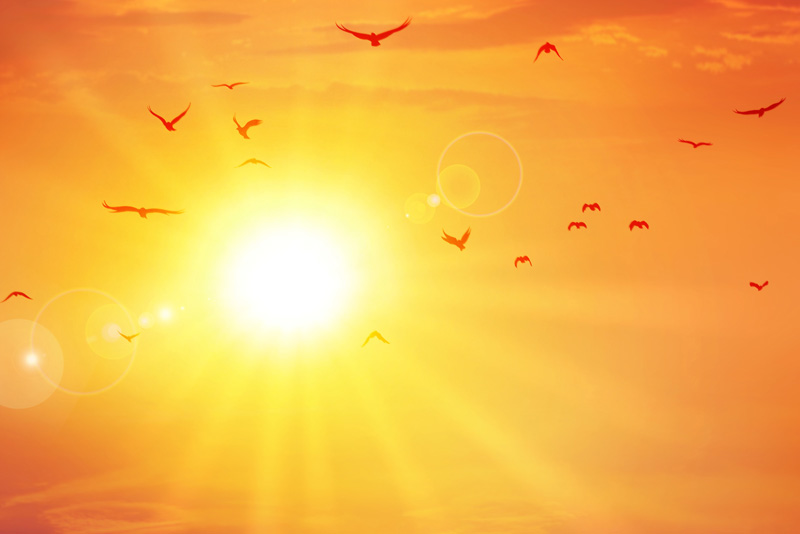 Study the history of Christmas. Read about the main characters of Christmas. Get some Christmas inspiration.
3 Wise Men


Who were those men who traveled thousands of miles to Bethlehem to find the newborn Jesus?
Advent - the Coming of Christ


Every year, about the first of December, brightly colored lights begin to appear in yards and on houses. Trees are lit, lamp posts are wrapped with ribbon, and wreaths are placed on doors. It is the celebration of Jesus.
Bethlehem and a Manger


What was it really like in Bethlehem, where the Savior was born?
Book Review of Ordinary Baby, Extraordinary Gift


Gloria Gaither tells the Christmas story in a sweet and simple way.
Book Review of The Shoe Box by Francine Rivers


Read it to your family on Christmas Eve or read it for you own entertainment on a quiet afternoon. It´s a classic.
Christmas Eve Superstitions


The truth of the Savior's birth is magical and life changing. Yet people still construct their own beliefs about Christmas Eve.
Christmas Meditation


Forget, for a while, everything that is tugging at you, that demands your attention. Just for now, since it is a season of love, meditate on Jesus, the source of love.
Christmas Shopping


Or just shopping in general !
Divine Protection of Joseph, Mary and Jesus


Can you remember a time when you felt that God protected you with supernatural guidance? Compare the protection the baby Jesus with what you may expect.
Elizabeth, a Lesson in Patience


Elizabeth's story is found in the Bible in Luke 1:5-80. Her name means "God is my oath" or "a worshiper of God."
Gifts of Christmas


Any items found at the local mall, pale in comparison to these gifts from God. Have you opened them?
Giving Birth to a Savior


We, like Mary, are asked to carry Christ to a lost world.
Immanuel - God is With Us


I think about the cherished meaning of this ancient name.
Jesus, Light of the World


When Jesus came into the world, the Light began illuminating the dark corners, exposing every evil.
Joseph the Husband of Mary


This man was chosen to be the foster father of Jesus.
Mary of Nazareth


What special character traits did Mary possess that qualified her to be the mother of the Savior?
Mistletoe - A Christmas Superstition


Christmas is full of tradition and superstition. What does this one mean to us as Christians?
Prophecy Of The Messiah


God told his prophets of the coming Messiah so that they could give His people hope for the future.
Put an End to Christmas Stress


Try these seven ways to take the stress out of the season.
Recession Proof Christmas


Christmas can be a stressful time of year even in the best of economies. When funds are limited and the economy is unpredictable, it can turn out to be the worst of times – unless you recession proof it.
Surviving the Holiday Gathering


God gave us a practical plan for surviving the holiday family gathering.
Teach Your Children the Christmas Story


The true meaning of the birth of Jesus makes Christmas become more than just a festive holiday.
The Christmas Attitude


What will it take to keep that special Christmas attitude throughout the year?
The Reason for the Christmas Gifts


As a Christian, I think that it is interesting that at this time of year, there are so many people who want to receive the gifts of the Christmas season but will refuse to acknowledge the real reason for the season.
The Yule Log - Christmas Superstition


The burning of the Yule log is a Christmas tradition for many although in recent years, smaller fireplaces have made this practice difficult. Where do we get the tradition of the Yule Log?
Who is this Jesus?


Does my limited understanding of Jesus keep me at a distance and at a disadvantage?
Will We Keep Christ in Christmas ?


Are you in the "Merry Christmas" or the "Happy Holidays" camp? Social networking sites are full of little banners proclaiming the need to keep Christ in Christmas and Jesus being the reason for the season. It seems to me that we Christians may be guilty of taking Christ out of Christmas.
Editor's Picks Articles
Top Ten Articles
Previous Features
Site Map
Follow @LynneChapman
Tweet
Content copyright © 2018 by . All rights reserved.
This content was written by . If you wish to use this content in any manner, you need written permission.
Contact Lynne Chapman for details.