Saison de Rose - Intern Lydia Sine Does Quick Biz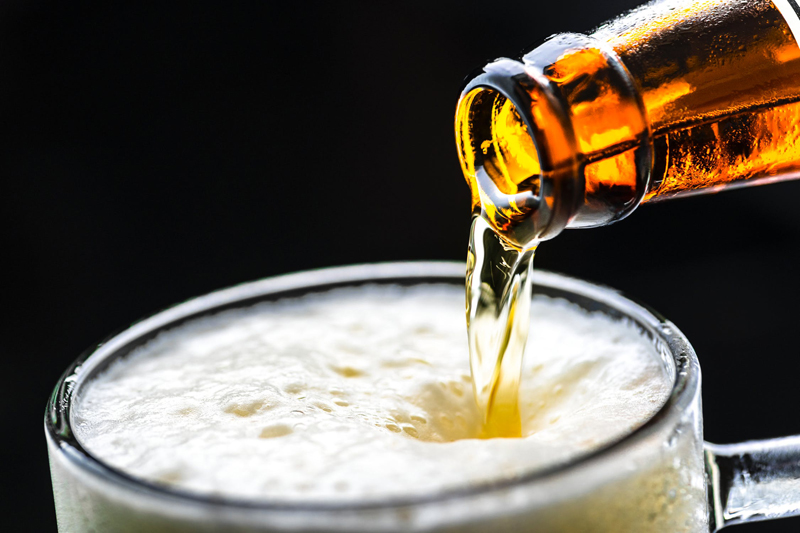 Saison de Rose, the Season of Pink beer made by Free Will Brewing Company in southeastern Pennsylvania, was designed by 4 ladies-of-beer in the Philadelphia region. These women – Erin Wallace of Devils Den, et al.; Marnie Old, wine author and sommelier; Tara Nurin, independent journalist, and Carolyn Smagalski, Beer Fox of BellaOnline – charged forward with energy in their collaborative efforts with Free Will to benefit the Rena Rowan Breast Center of Penn Medicine from the proceeds earned with this beer. Dominic Capece, John Stemler and David Wood of Free Will provided the means to complete the project.

There were others, too. Matthew Stumpf of Lionize Productions created documercials and took digital photographs throughout the entire process. Tattoo Artist Bob Kerr created the label art, and Intern Lydia Sine was instrumental in setting up a vehicle for communication for the team.

With a little help from Inspector Clouseau (just kidding – that was the inspector in the Pink Panther series, remember?), we were able to track down Lydia Sine to ask her some pointed questions about working with the Free Will collaborators.

Q. Tell us a little about yourself. What do you do, and what is your role in the world of beer?

A. My name is Lydia Sine. I am from Perkasie, in beautiful Bucks County, Pennsylvania. I am a junior Marketing and International Business major at the University of Pittsburgh.

Q. Lydia, how have you been involved with this project?

A. I was involved in the very beginning of the Saison de Rose project, when ideas were swimming around about what it was going to be, who it would benefit, who would be directly involved, the name, and all of the minor but important details.

Q. What is your role at Free Will Brewing Company?

A. This summer, I was the Business Intern at Free Will. I assisted Dom on the business side of the brewery, and loved it! Free Will has such a great working atmosphere. Everyone works so well together, and it gave me great experience to enter the field of my major. I returned back to the University of Pittsburgh this Fall, so I am no longer at Free Will, but I still stay in touch with, and will always speak highly of, the guys.


Q. Didn't you create the FB page that the collaborators have been using throughout the project?

A. I did set up the Facebook group for this project. Dom asked me to figure out a way to make communication easy among everyone involved, and Facebook was the only thing that came to my mind. It is something that everyone is always connected to and uses as a daily communication device. The FB idea worked well because it is easy to use, private, and has provided a super-effective way to communicate. You can always seem to find the information you NEED, simply by scrolling down. It's a great assist in a big project.

Q. How has this project affected you? Has it helped to develop any new standards for you when thinking about the world of business?

A. I am not directly involved with the project anymore, but I do keep up with the evolution of it via social media and updates from the collaborators. In studying business, we focus our studies on large corporations that seem to take more from the community than give back at times. Watching the process of this project has reinstated faith that giving back in business is a priority to a number of businesses, and it does a lot of good for many people.

Q. Do you believe business should give back to the community?

A. I believe there is a deficit of giving back to the community through projects like this one in the course of business. It is a beautiful thing that Free Will is doing for its community.

Cheers!

Additional donations are encouraged through the Rena Rowan Breast Center website. When making donations by check, write "saison de rose" in the memo field on the check; online, type "saison de rose" in the "In Honor of" box.


You Should Also Read:
Saison de Rose - Erin Wallace & The Launch
Saison de Rose - David Wood Intercepts the Pass
Saison de Rose - Marnie Old Speaks Good Beer Sense


Related Articles
Editor's Picks Articles
Top Ten Articles
Previous Features
Site Map





Content copyright © 2022 by Carolyn Smagalski. All rights reserved.
This content was written by Carolyn Smagalski. If you wish to use this content in any manner, you need written permission. Contact Carolyn Smagalski for details.