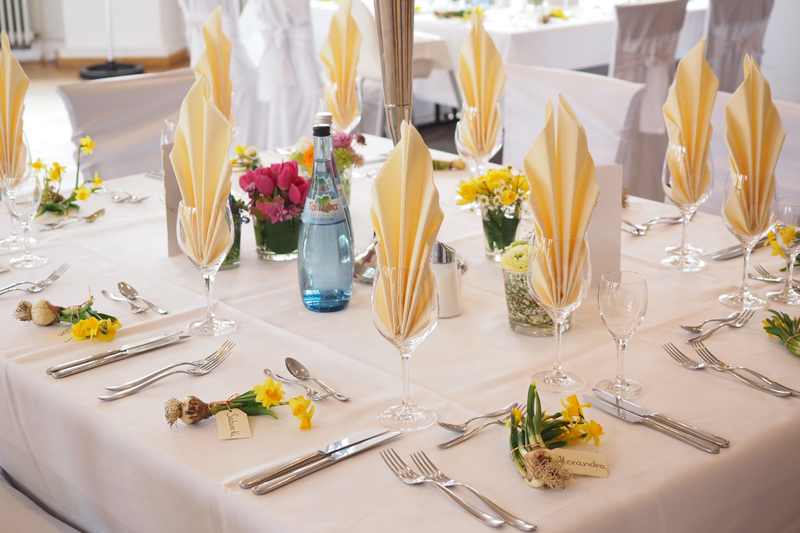 Two years ago I wrote an article titled The Rotten Host. It came to fruition after attending two parties where the host was so appalling and so awful it was almost comical. The tongue in cheek article titled the Rotten Host, to this day, is one of my top five most read items. Though I have many articles on what "to do" as a host, it's funny that an article most read by my readers is one where I talk about all the things one should not do. Capitalizing on the success of this particular article, I decided to switch gears and write a series about what "not to do". The next articles on what someone "Rotten" will do at a party, at dinner, as a houseguest, as the dinner host, out in public, at Thanksgiving and at Christmas are going to be featured.

Here are the antics of a hypothetical "Rotten Party Guest".

There's a party at my friend's house. Actually it's an apartment, not a house. And this person isn't my friend. She's a friend of a friend. Though I really don't want to go, I don't have anything else to do.

I decide I will reluctantly go to this party, but I will be the Rotten Party Guest. I won't be polite. I won't smile or give compliments. I will scrutinize, condemn and complain. I will go out of my way to make sure that my presence is not just noticed, but remembered. There's a reason why I don't have any plans tonight. After this party it will become readily apparent to everyone in attendance why these problems plague me.

Before I arrive I make sure to dress really, really hot. I am going to be noticed. I'm going to look better and cuter and sexier than anyone at the party. Although it's a casual gathering, I'm going to dress sexy. That way everyone in the room will notice me. They will flock all around me and ignore everyone else at the party. That is my first goal as the Rotten Party Guest.

When I arrive at the apartment complex, I see people who are buzzed in. They look at me, like I might want to be seen with them. I smile but look away. I'm not going to make it easy on anyone when I make my entrance. I will buzz myself in, announce my arrival, wait to be buzzed in, miss the buzzer and do it all over again. After all, I'm the Rotten Party Guest. I'm going to make my presence known before anyone even lays eyes on me. Being difficult isn't a bother to me. As long as I'm noticed and they think ABOUT me, that's really all that matters...to me, of course.

After buzzing and buzzing and getting through the door, the elevator, the hallway and to the door of the apartment, I knock. Yes, the door is ajar. I hear music and conversation. I could walk in but who would greet me? Who would know that I have arrived? I could miss the opportunity of being properly greeted and more importantly, noticed. So I knock...loudly. When someone comes to the door I squeal with mock delight, smile, remove my coat and reveal my scantily-clad self. Now that I've drawn all eyes to me, I look around. Perfect. Just what I was hoping for. Now I look at the guests, wrinkle my nose and ask for a drink.

Locating the hostess, I walk up to her and wait for her to say hi. I tip my drink back, miss my lips and spill it all over her carpet. Once again my piglet-type squeal emits from my mouth. I exclaim how sorry I am and allow her to clean up my spillage. I don't offer to help. I do look around, however, and notice that once again everyone is looking at me.

I saunter over to my friend. He's where the appetizers are. It occurs to me that I arrived empty handed. I didn't bring anything. Judging by what's on the table, most of the guests did bring something - be it food or wine or both. The table is packed, so it doesn't matter that I am the Rotten Party Guest who shows up with nothing.

Most of the food is in plastic containers. It actually looks like everyone stopped by Costco before they arrived at the party. I make sure to verbalize my observation to everyone around me.

I find someone I know a little and greet him. I start to talk about myself. I discuss my job. I talk about my shoes and then I talk about my car. Finally, I discuss my choice of nail polish. I don't ask him anything. I don't care about his hobbies, what he does, who he's with, where he lives or anything about him for that matter. I want to make sure he knows all about me. It makes me happy to know that someone at the party knows a lot about me.

After about an hour I yawn loudly and decide it's time to go. I'm bored and I make sure to look like I don't want to be there. When the hostess comes up to me to talk I look at my nails and run my fingers through my hair. I don't make eye contact with her. Instead, I look around at all the other guests and roll my eyes. Then, out of the blue, I look toward her direction and exclaim, "ya know, I've got to go." Then I ask for my coat.

When I put my coat on, pushing my arm through the sleeve, I flick my wrist toward a wine glass on a table. The glass tips over, crashing to the floor. Once again everyone is looking at me and I can squeal one last time.

Now it's time to go.

They will miss me, no doubt.

Again, this is a hypothetical account of what a Rotten Party Guest might do at a party. For more humorous articles about what NOT TO DO at certain events, please read the other articles in the Rotten Series. Thanks.
You Should Also Read:
The Rotten Series
The Rotten Dinner Guest
The Rotten Host


Related Articles
Editor's Picks Articles
Top Ten Articles
Previous Features
Site Map





Content copyright © 2022 by Lisa Plancich. All rights reserved.
This content was written by Lisa Plancich. If you wish to use this content in any manner, you need written permission. Contact Lisa Plancich for details.