Disaster Strikes Twice on Mill Creek Golf Course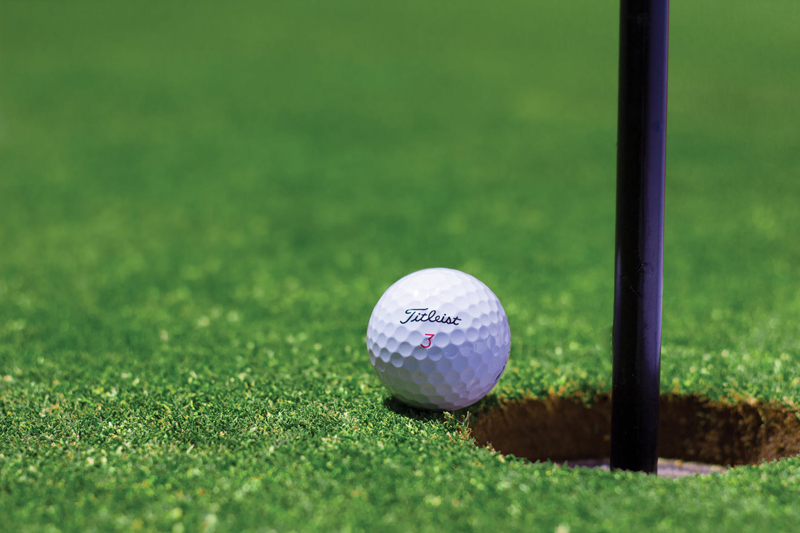 We were just getting over last years 100 year flood that left our golf course in dire shape as that happened on June 26, 2007 and the damage to our golf course was tremendous. Maybe we are jinks, or maybe its a just bad luck but Mother Nature seems to be trying our patience. The past two days we have had a tornado or as some called it Texas Size Twisters followed the next day by another flood. I was amazed at the destruction at how swiftly the storm came through at 6:30 a.m. and how fast it was over. I was up at 6:00 a.m. and picked up my morning paper with just a few sprinkles of rain. After I started my breakfast and reading the paper the electricity went out. I found my flashlight and lamp and continued reading the paper. I glanced out my picture window to the golf course and saw the wind and rain blowing sideways down the fairway. A couple of my flower pots had blown over so I went out and pulled them under my patio. I really did not think any more about the storm. Later as it got lighter I looked out my kitchen window and saw one of the big trees blown over into my neighbors driveway. Within a short time the storm was over and I dressed and went outside to check on any other damage.
While visiting with the neighbors I found out it was a tornado as it was already on the news and it said Mill Creek Golf Course was hit hard. From my view of the golf course I could only see one tree down and some branches across the fairway from my home. It was not until early afternoon that I started to walk with my camera and saw all the destruction. The tornado took its toll on many of our beautiful trees leaving a path of strewn debris and uprooted trees. It looked like it followed the Salado Creek but skipped around as to how the one tree on our block was blown over. I heard there was more devastation on the back side of the Creek Golf Course. I did not walk down that far as what I saw was heart breaking. Many of these trees are old live oak and have been here for many years.
This large tree was situated beside the womens tee box on our Creek course #2 tee off. It is amazing that the wind could just lift that tree up and drop it half way down to a drainage area. Another tree between our #1 holes on both Mill and Creek seemed like it had been sucked up and dropped over on its side. I met up with the Pro shop workers and they told me to go over to the other side of the Mill course as there was much damage. As I rounded the row of Condos heading for the #9 green I saw all the destruction of the trees that lined the hill from the #4 and #9 greens were strewn with branches and fallen trees. One tree had fallen onto one of the decks and another condo had the chimney toppled. The bridge across the Salado Creek was blocked by a fallen branch it looked like a war zone.
I started down the fairway of the Mill course as I could see much destruction all the way down to a road where the course crosses over a bridge to come back on fairways #8 and #9. There are many trees along the fairway on this side of the creek that looked like a solid row of bushes. It instead was a row of downed trees and branches blown every which way. As I walked around the #6 mens tee box which is a par three I could not believe my eyes and here lay a huge live oak tree where the root system pulled up by the storm was about as tall as I was. This picture shows the mens #6 marker under the tree branches.
There is a super huge live oak just over from this area that is next to the #5 green and it was not touched. It looked to me like a straight line funnel must have just streaked up that whole side of the Salado Creek. That night the rains came and it seemed it rained for hours, being without electricity you become aware of what is going on outside. The next morning I could tell from checking from my patio that there just might be flooding. I heard from the Pro shop that our Member/Guest tournament would have to be cancelled as it flooded during the night and took out the bridges again. I took my camera and went in search of another disaster that was plaguing our golf course. I am putting in a picture I took of our new bridge after it was rebuilt from the flood last year. The next one is what I took after the flood hit yesterday.
The following is of one of our cart paths we take to get over the Salado Creek. When it does flood like this, in a day it would all be back to normal except the clean up. I was surprised at our new sand traps I took the following picture to email to our Director of Golf saying to look on the bright side as the traps were perfect. All the rebuilt sand traps held, as before after any storm they would always be full of water. He appreciated the positive thoughts and hoped it would be contagious. We will survive as I plan to play golf tomorrow they have Creek and Spring open for play.
You Should Also Read:
Golf Club
Scenic mill creek


Related Articles
Editor's Picks Articles
Top Ten Articles
Previous Features
Site Map





Content copyright © 2022 by Letta Meinen. All rights reserved.
This content was written by Letta Meinen. If you wish to use this content in any manner, you need written permission. Contact Sandy Eggers for details.